Step 1: Go to FluidSIM on Academic Software, choose 'FluidSIM 6' under 'Select version' and click on the download button to start the download.
Step 2: Open the download folder and double-click on the installation file.

Step 3: The Setup file will open. Click on 'Install FluidSIM 6'.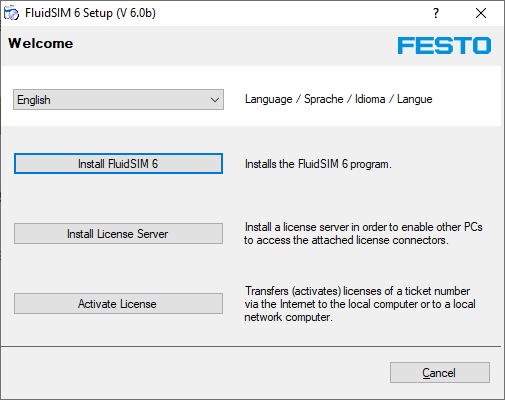 Step 4: Accept the licence agreement and click on Next.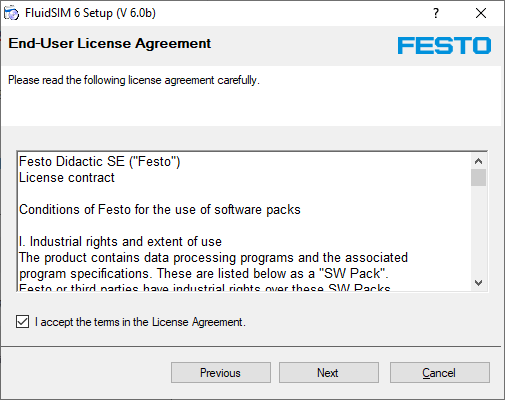 Step 5: Select 'Online license' and enter the following data:
Groupname: AcademicSoftware
Your name: your name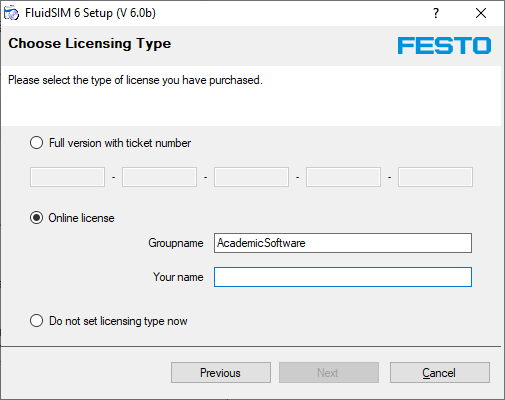 Step 6: Click on 'Do not install Local Discovery Server' and click on Next.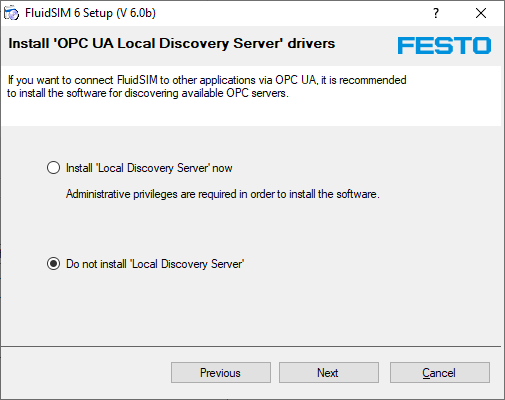 Step 7: Select 'For all users' and click on Next.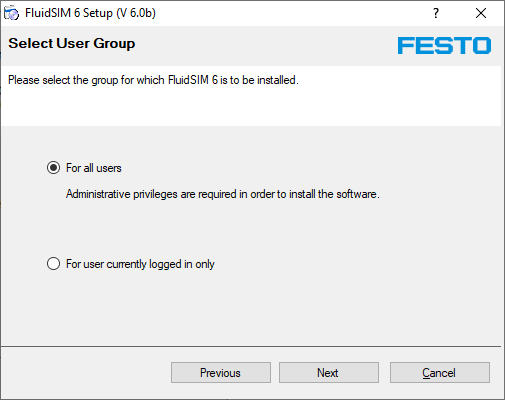 Step 8: If you wish, you can download the explanatory videos. Then click on Next.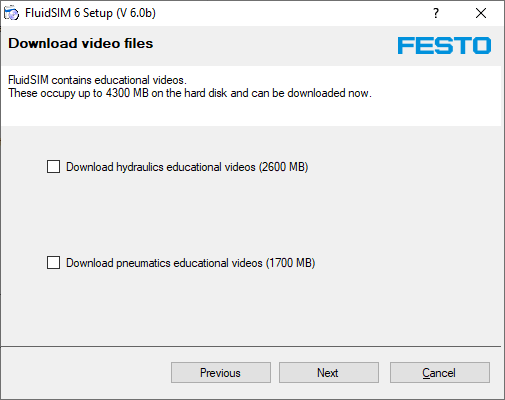 Step 9: Select 'Do not download presentations' and click on Next.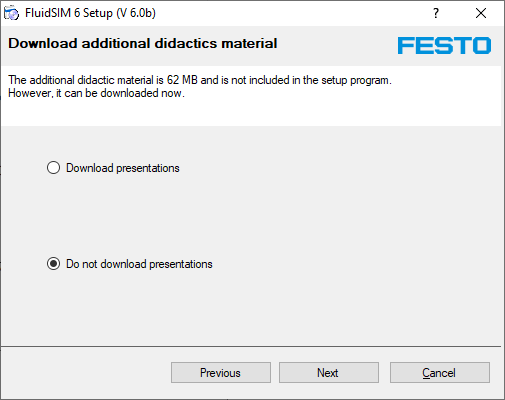 Step 10: Select the desired download folder and click on Next.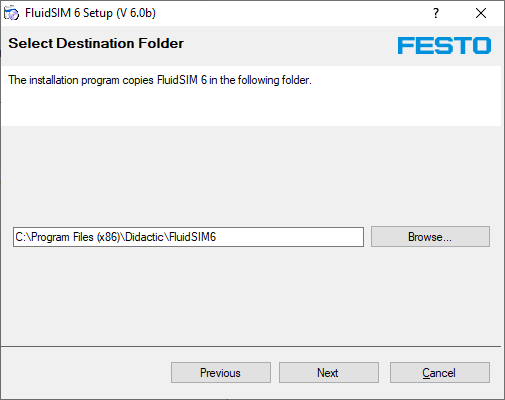 Step 11: Click on Install.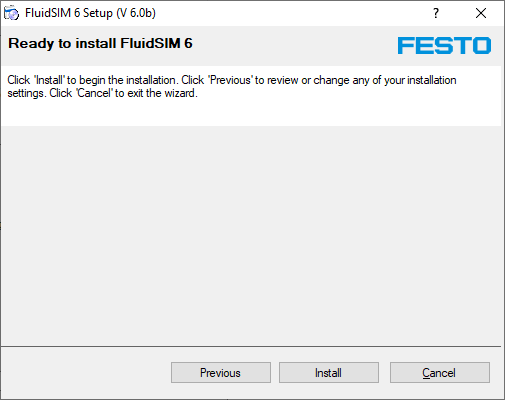 Step 12: To connect to the licence manager you need to enter the data that you can request on the Academic Software page of FluidSIM.
Click on Request. You will now receive a Groupname and Password which you have to enter after installing FluidSIM
Open FluidSIM and enter the Groupname and Password, then enter your name at 'Your name'.
Click on OK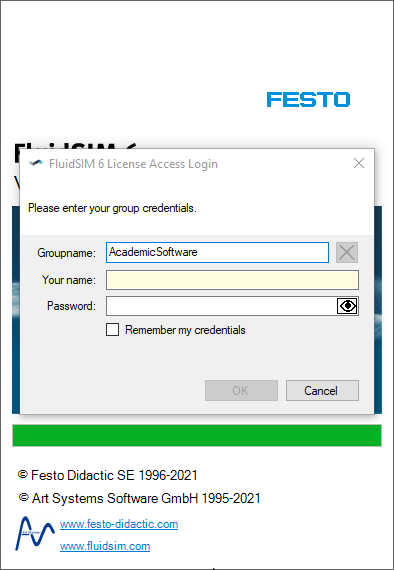 FluidSIM is now ready to use.