With Boot Camp you can install Microsoft Windows 11 on a Mac. The software allows you to switch between macOS and Windows when rebooting the computer.
Please note: Boot Camp is no longer supported by the Apple devices with an M1 chip.
If you own one of the following devices, you will no longer be able to use Boot Camp:
MacBook Air (M1, 2020)
MacBook Pro (13", M1, 2020)
Mac mini (M1, 2020)
IMac (24-inch, M1, 2021)
If you are not sure, you can always verify:
Click on the Apple logo in the menu bar
Then click on 'About this Mac' to see the information about your system
On computers with an Intel processor, you will see Processor. On computers with Apple Silicon you will see Chip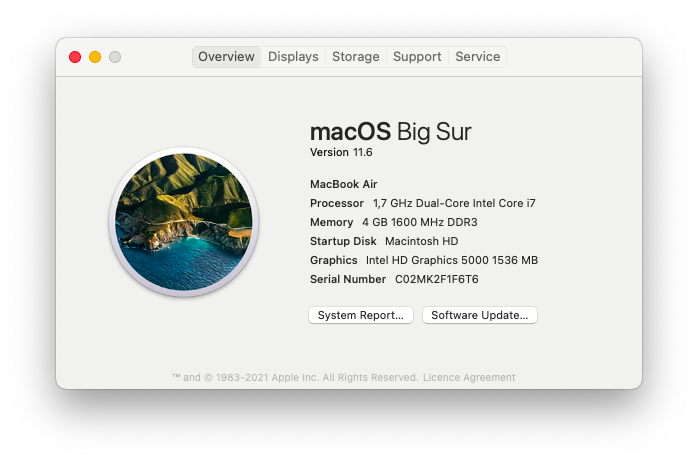 Step 1: Go to the Academic Software page for Windows 11 and click on the download button to download the ISO file.
Step 2: Insert your USB stick into a USB port, open Boot Camp Assistant and click on Continue.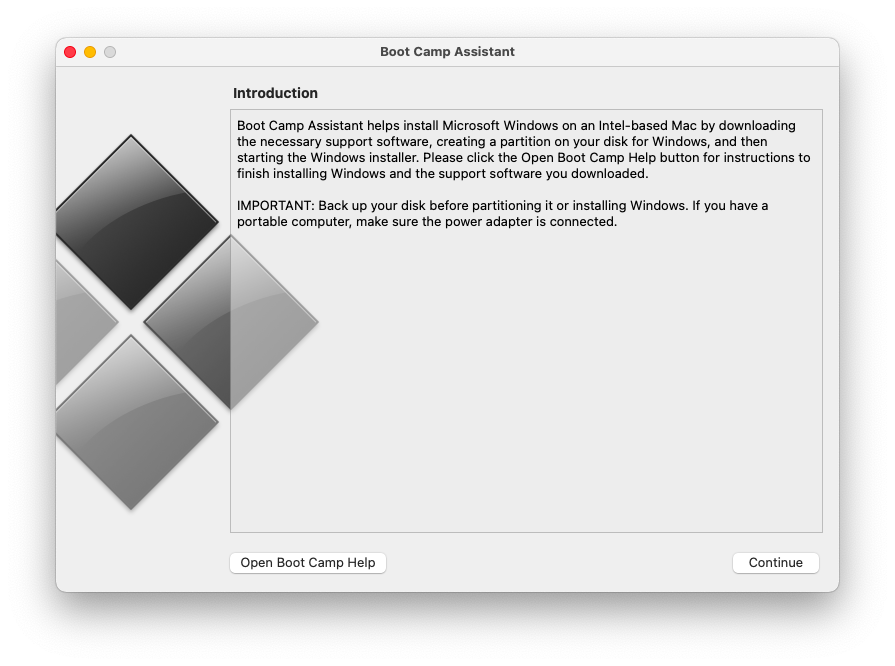 Step 3: Indicate all options and click on Continue.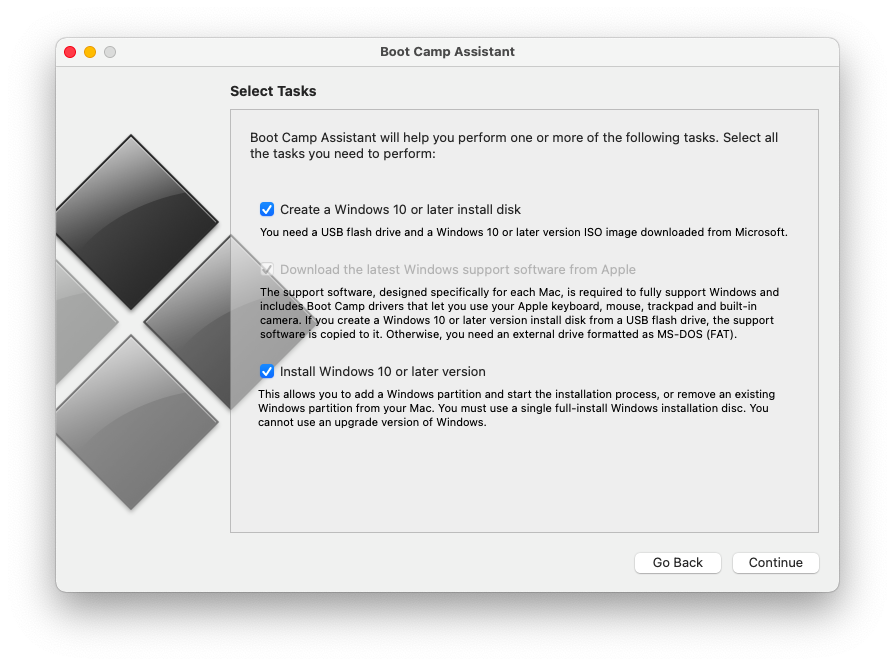 Step 4: Select the ISO file you have downloaded and the disk on which you want to create the installation file.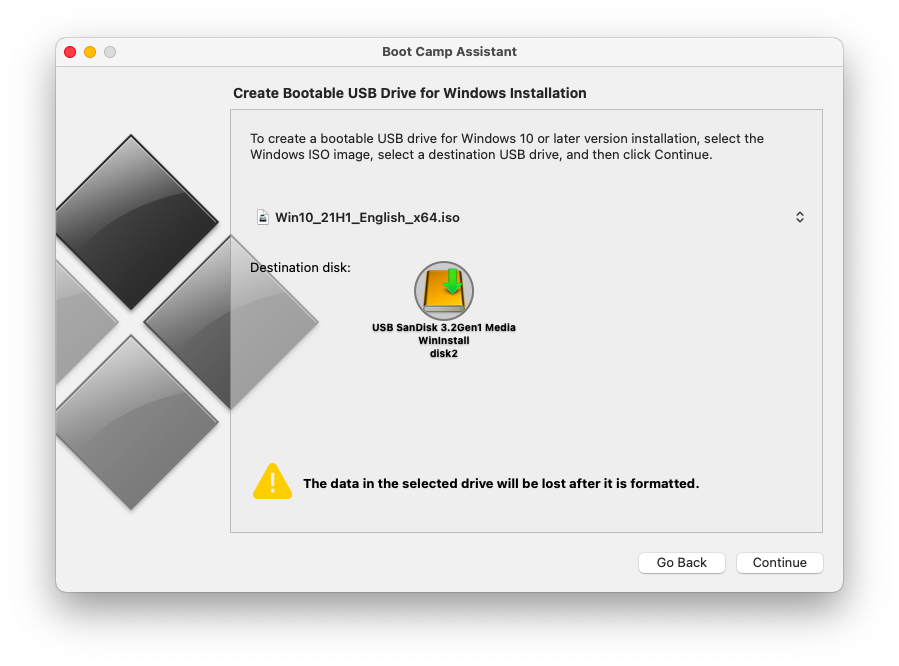 Step 5: Decide how much space you want to use for the Windows partition by dragging the bar in the middle. Then click on Install.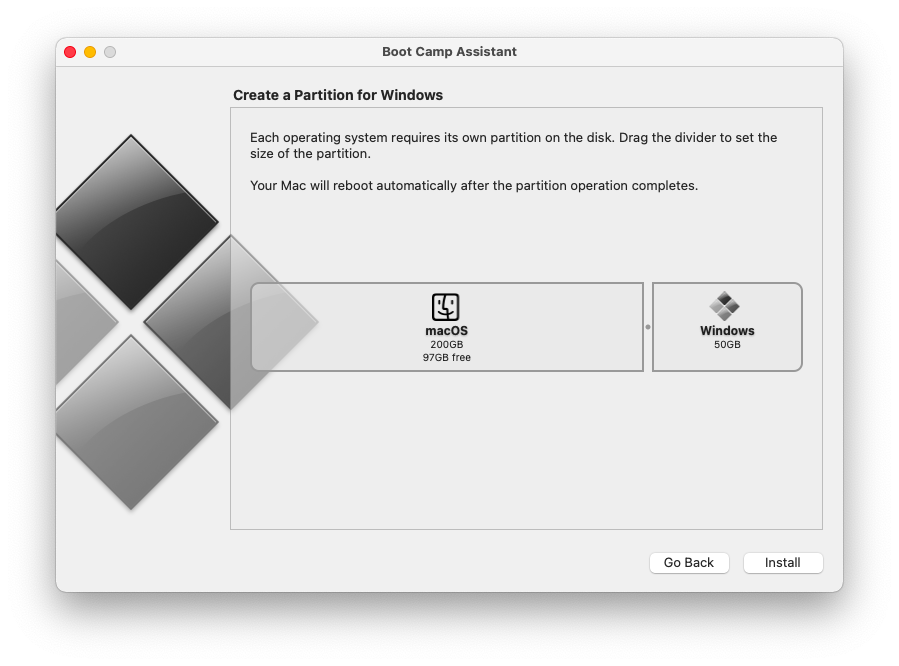 Step 6: After the installation file has been created, your computer will restart and you can go through the Windows installation steps. These can be found under point 3. Installing Windows 11 using the installation medium