Applying for an Educational Edition licence
Step 1: Go to the Academic Software page of animBot and click on the Request button at the top right to request your product code.
Step 2: Go to https://animbot.ca/home/product/educational/ and add the product to your cart by clicking on 'Add to Cart'.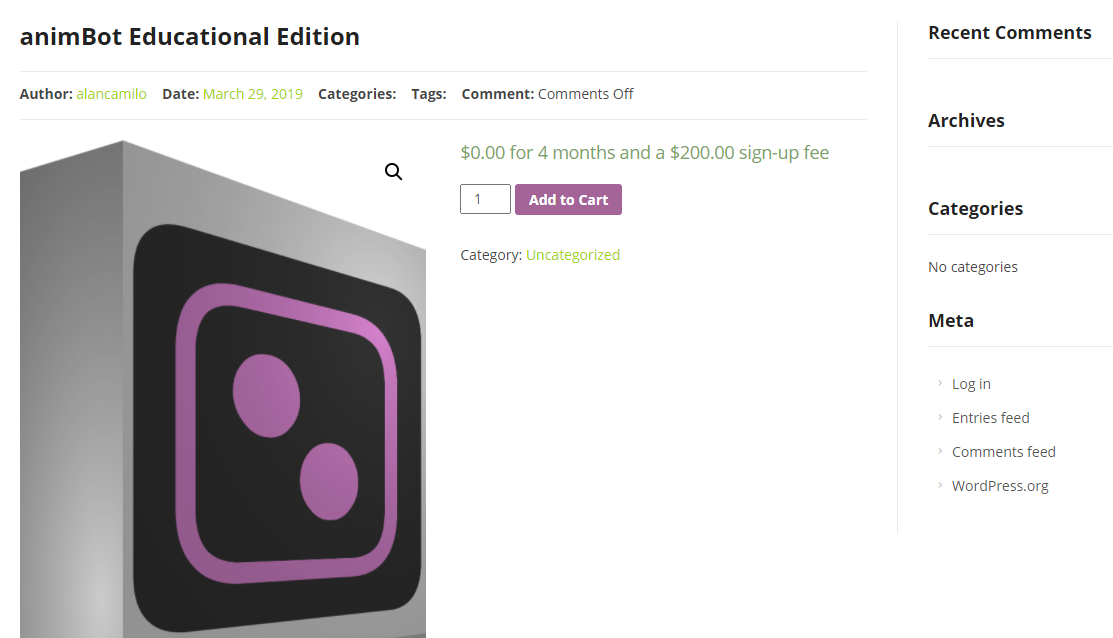 Step 3: Enter the product code you requested through Academic Software and click on 'Apply coupon'.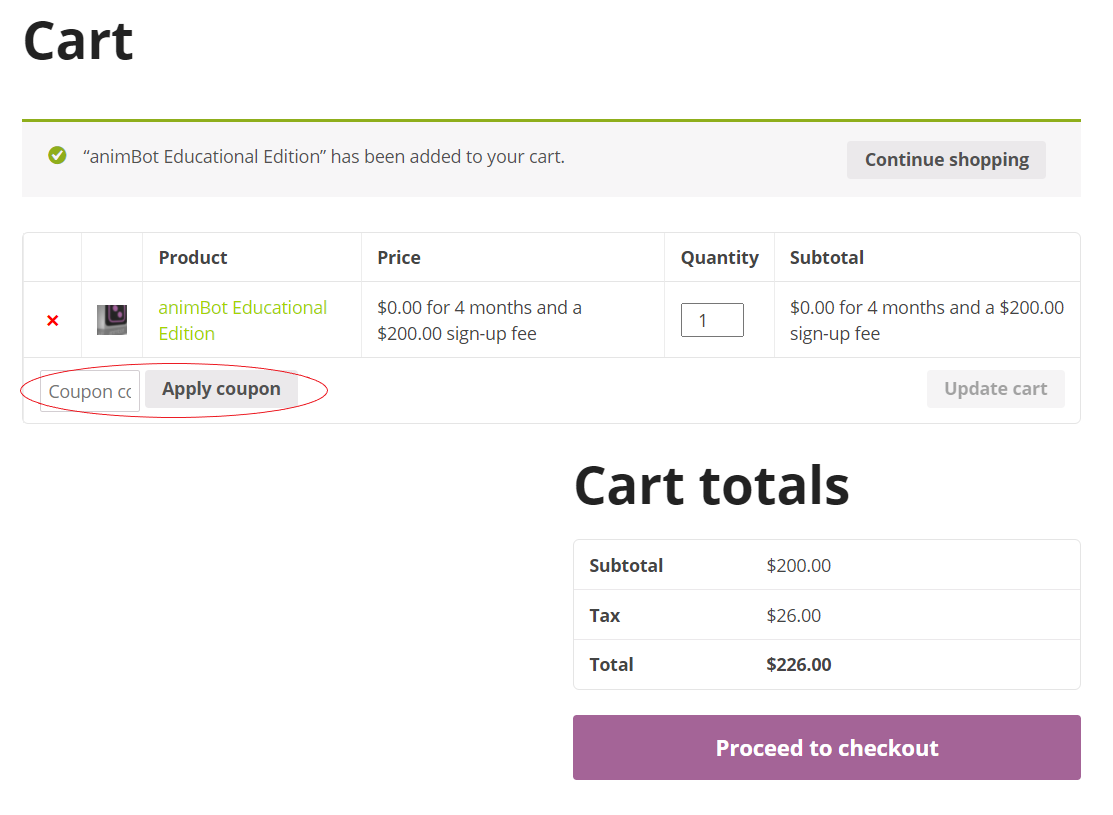 Step 4: You will see that the price has now been reduced to € 0. Click on 'Proceed to checkout'.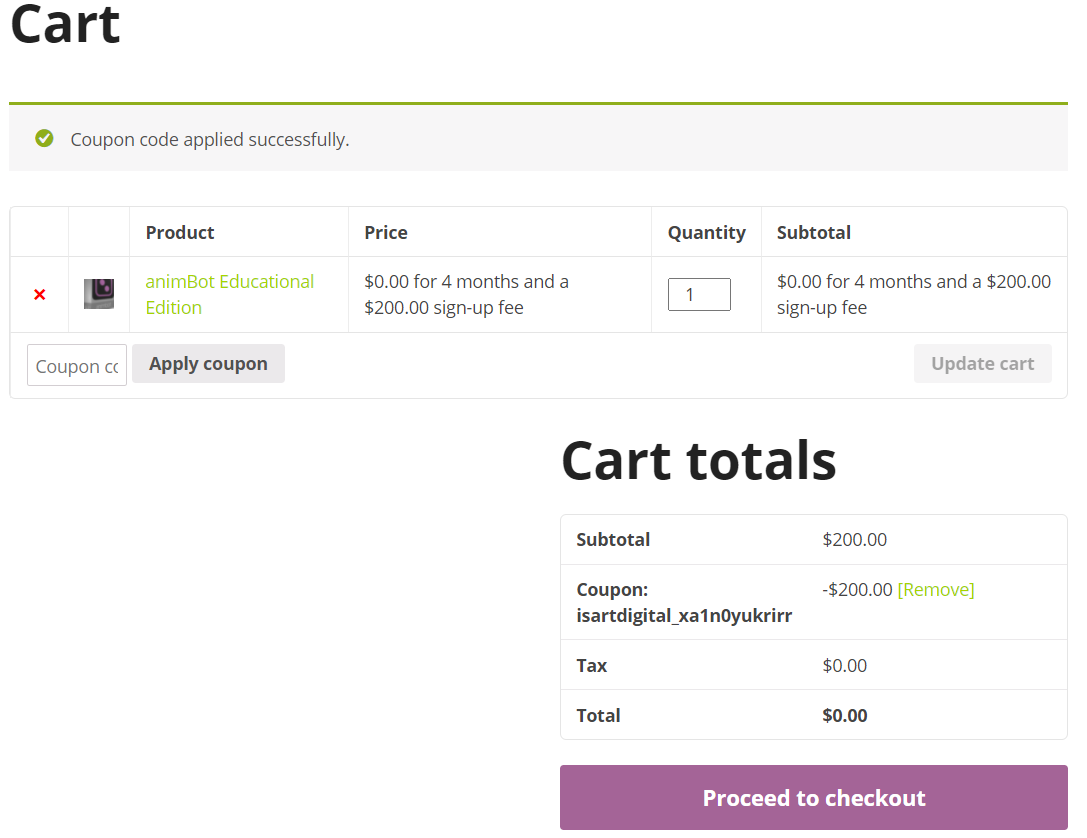 Step 5: Fill in your details and click on 'Place Order'.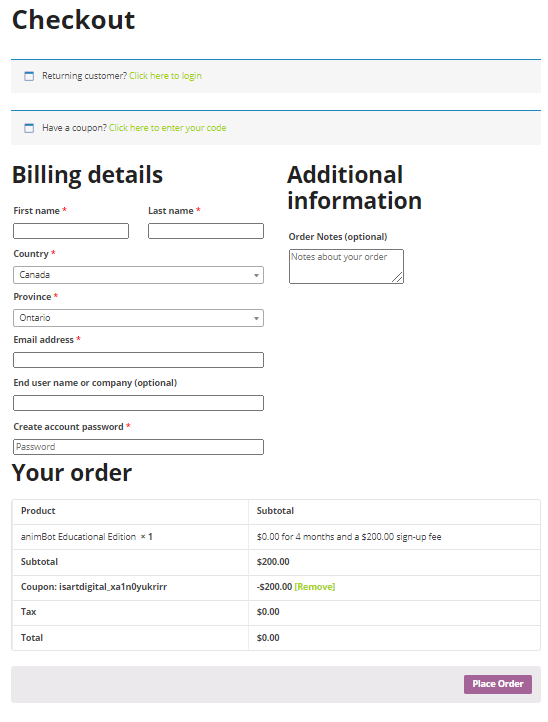 Within 5-10 minutes you will receive the licence key via email.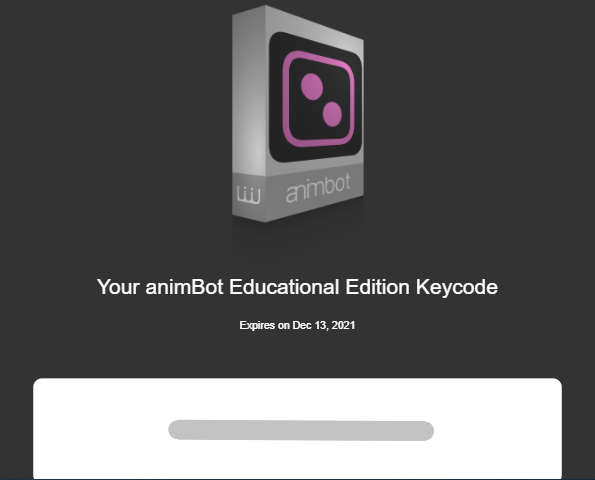 Installing animBot
Step 1: Go back to Academic Software and click on the download button on the right to download animBot.
Step 2: Extract the zipped file in your download folder.

Step 3: Open Maya and drag the file 'animBot Drag'n Drop Install.mel' into the Maya window. Then click on Install.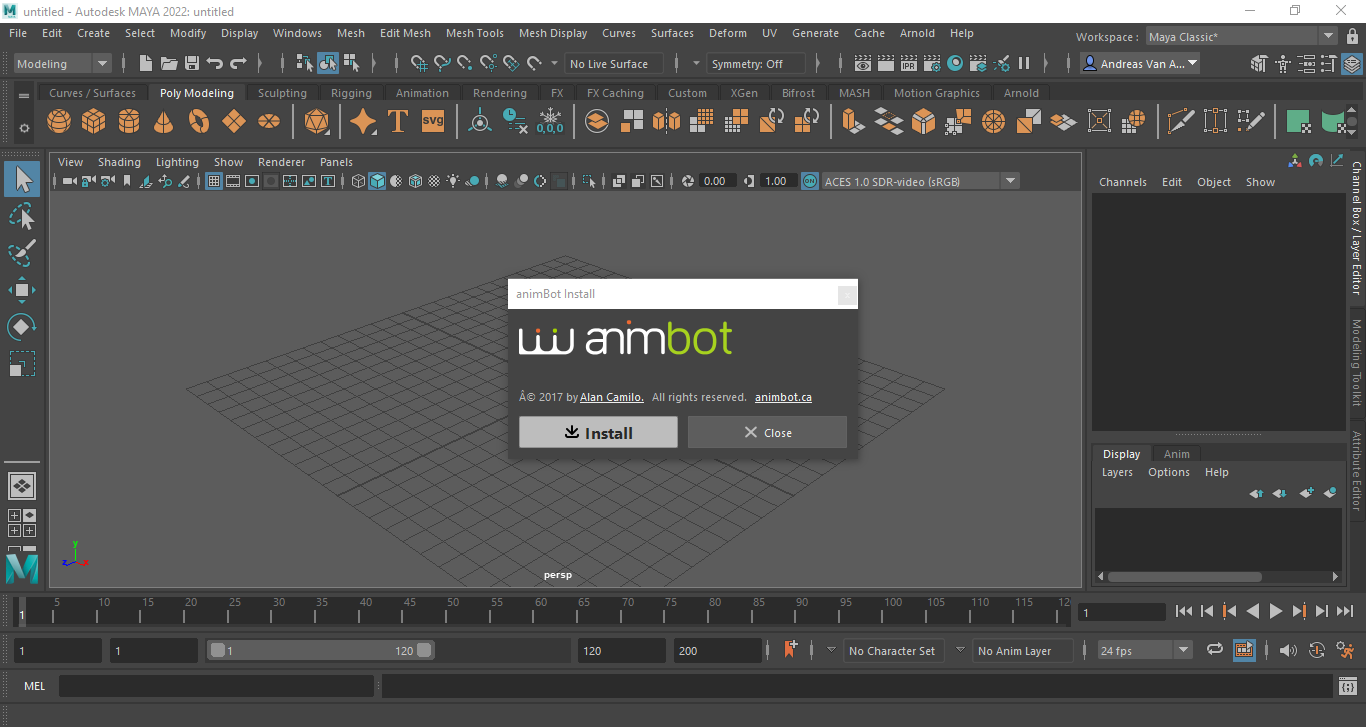 Step 4: If you receive a security warning, click on Allow.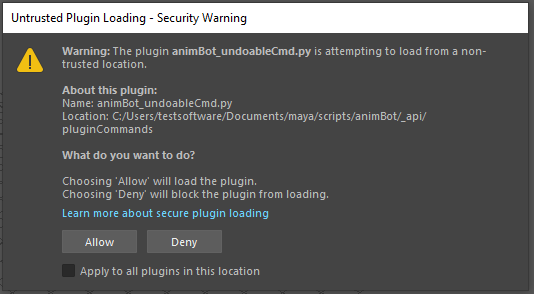 Step 5: Click on Close once the plug-in has been installed.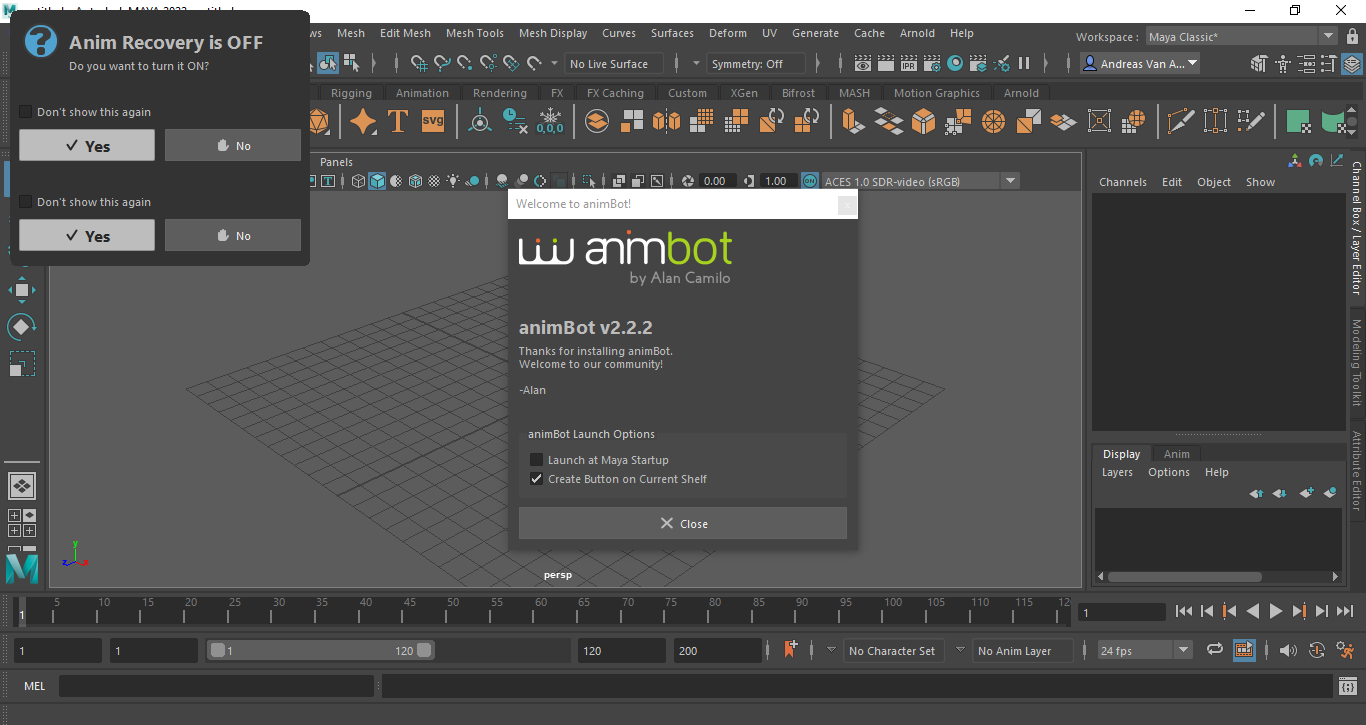 Step 6: Enter your email address and click on Next.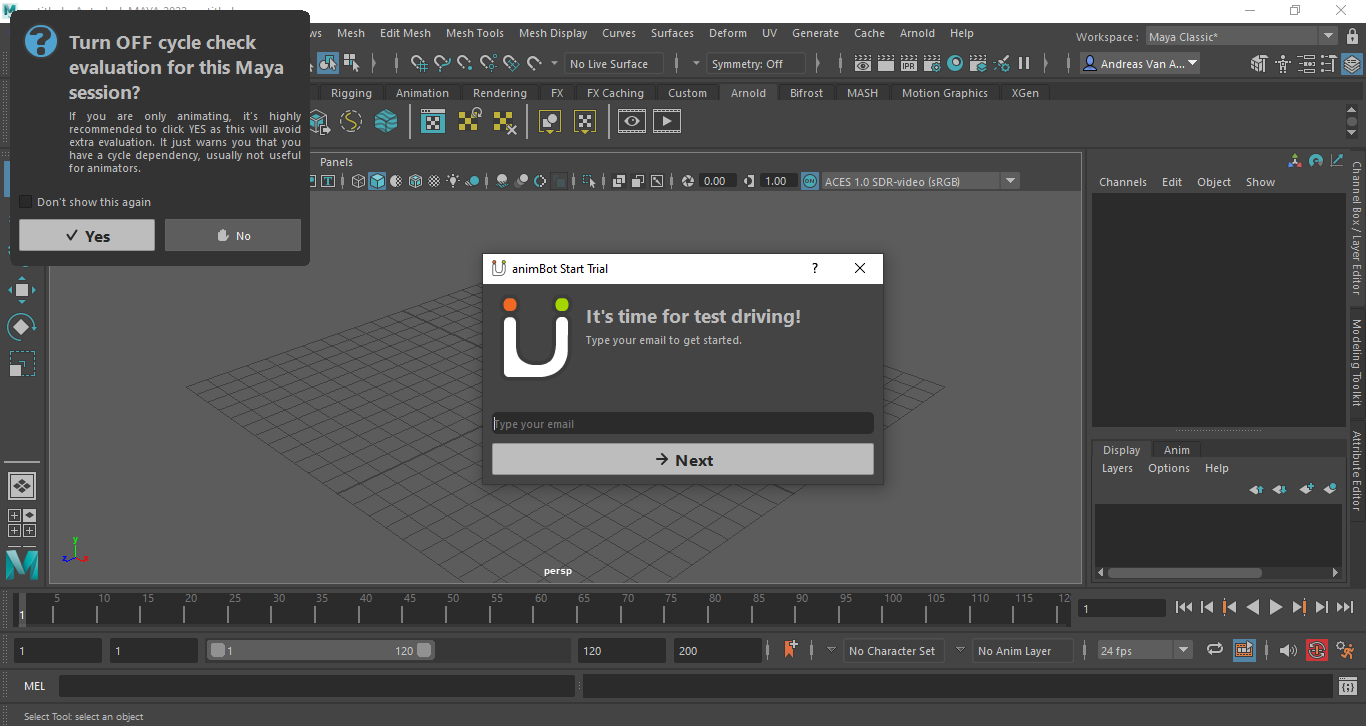 Step 7: Enter the licence code you received by email and click on Activate.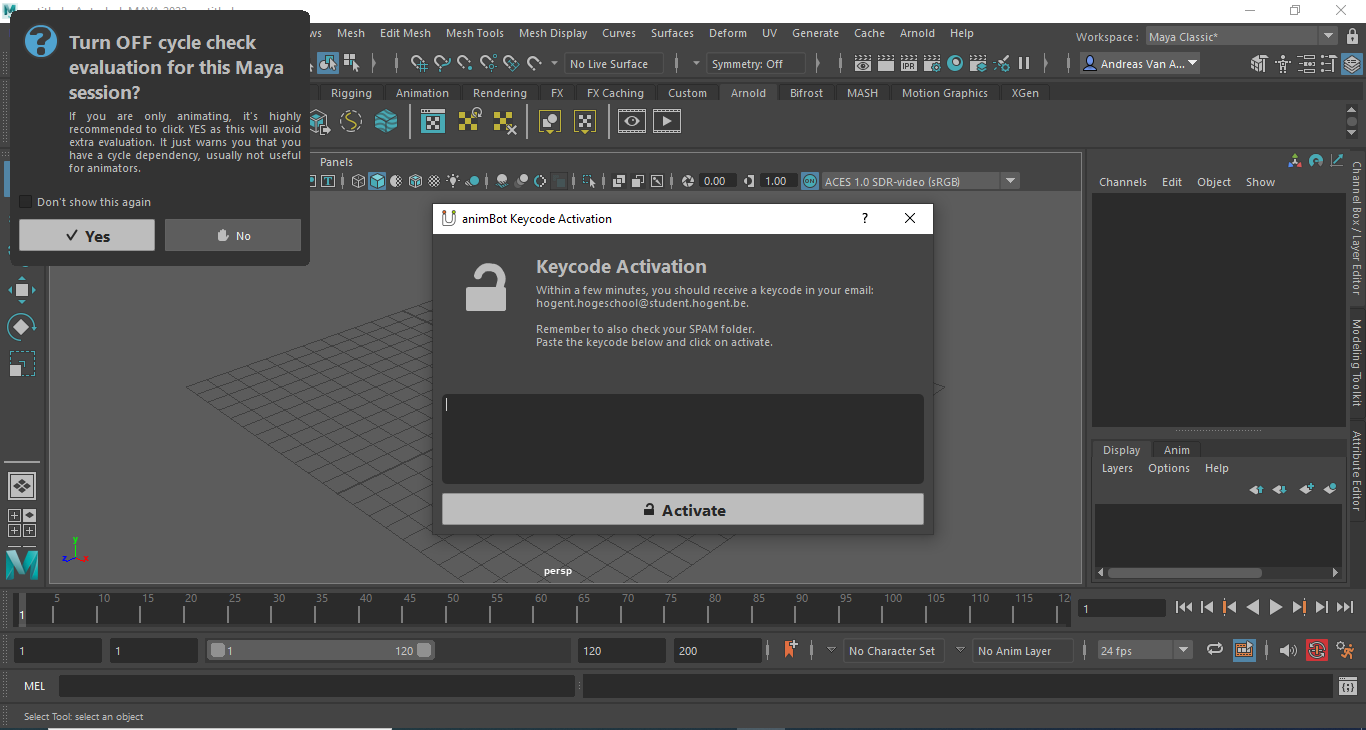 Step 8: Click on Yes to activate your licence.

IMPORTANT: Educational licences are only valid for 4 months and cannot be renewed.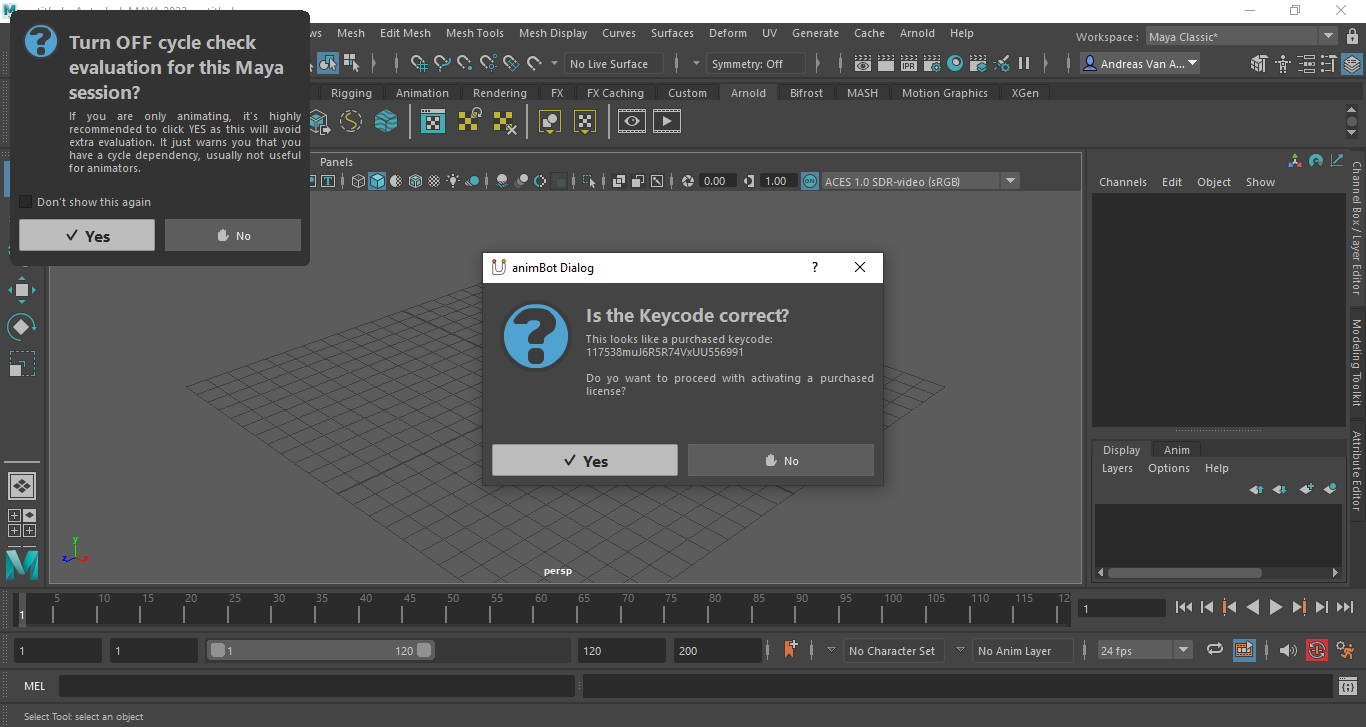 Step 9: Accept the licence terms and click on 'I Accept'.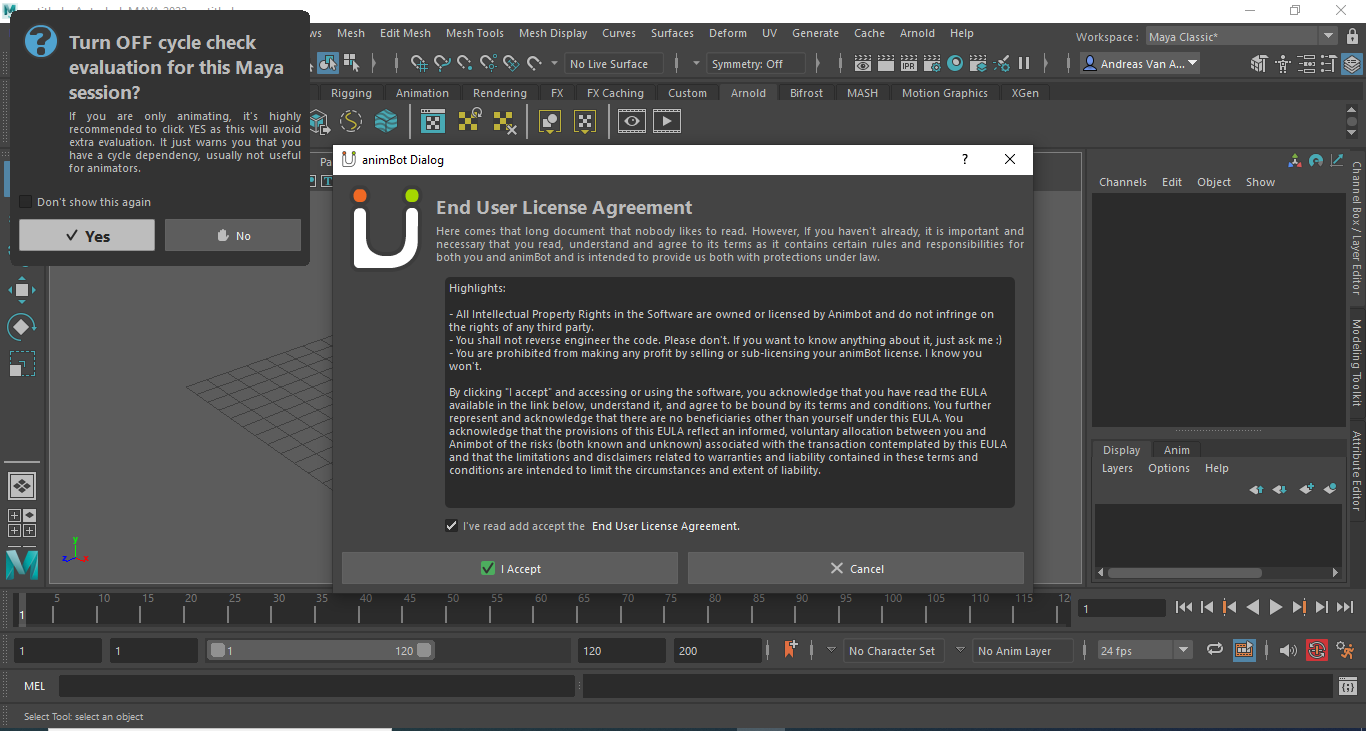 Step 10: Your Educational Edition is now activated. Click on 'Getting Started' for tips or close the window.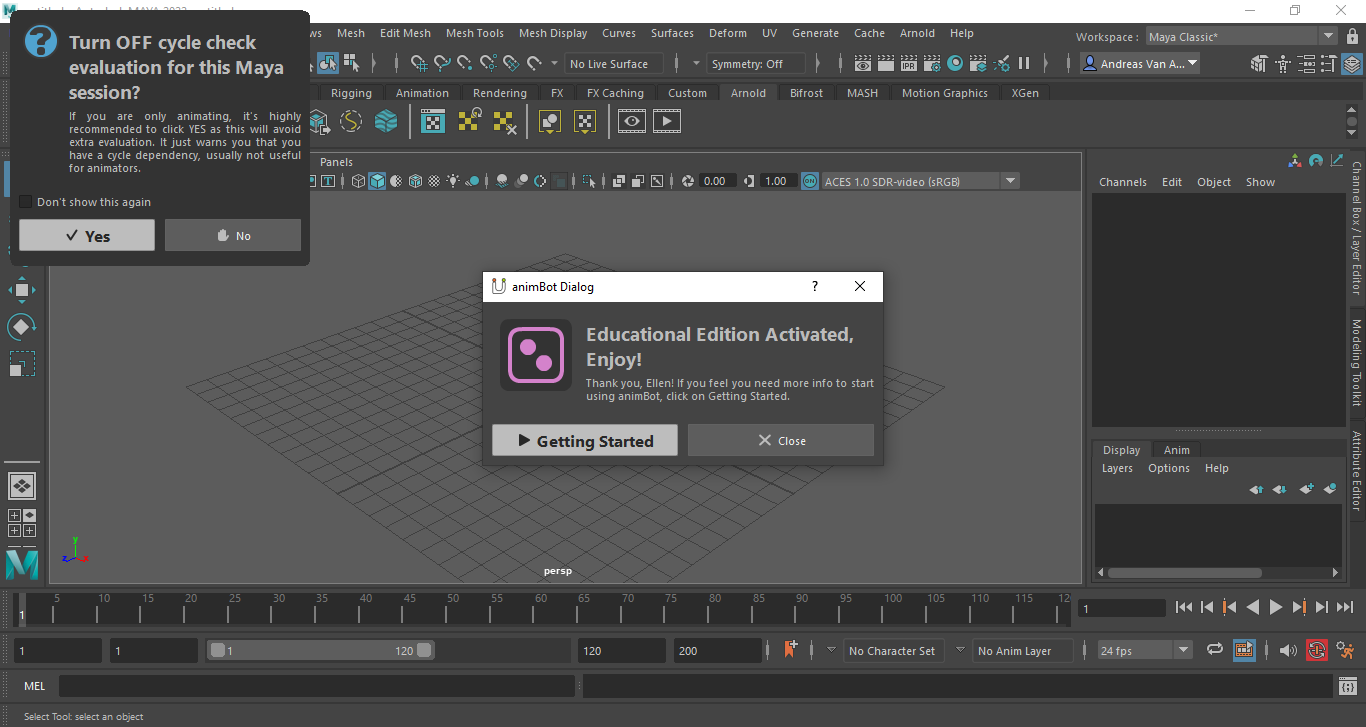 Your licence is now valid for 4 months.
Attention: This licence cannot be renewed. Once your licence has expired, you will have to apply for a new one.