Step 1: Go to the Academic Software page of Maple and click on the 'Start procedure' button at the top right.
Step 2: Fill in your details and click on Go.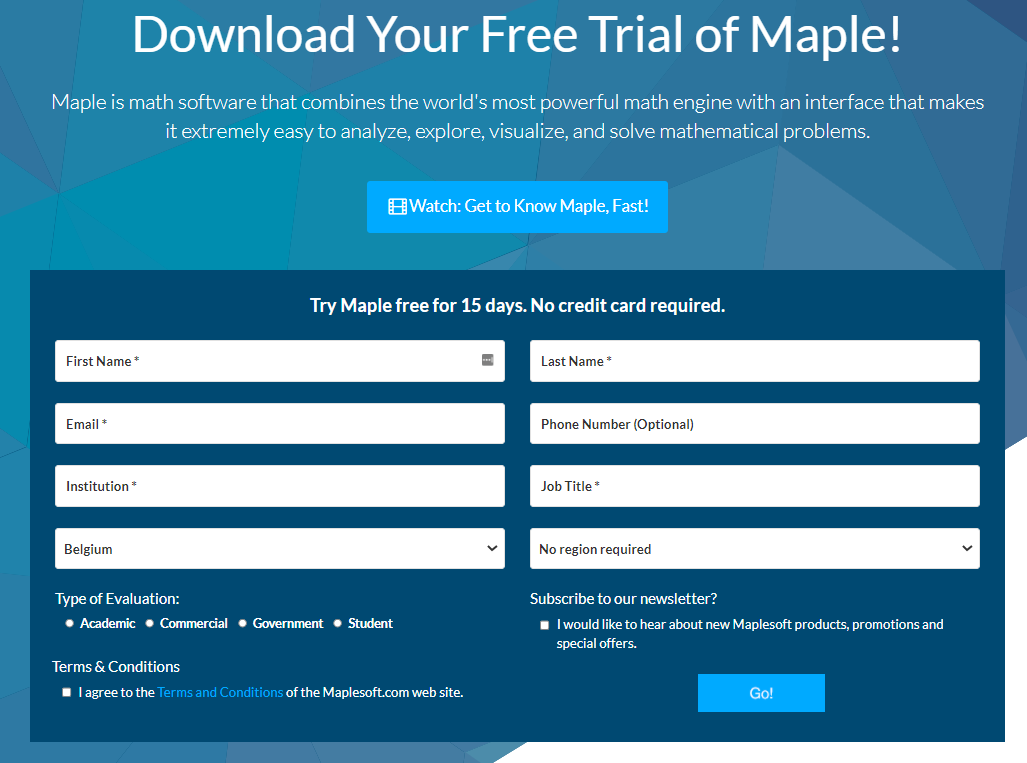 Step 3: You will now receive a confirmation email. Click on the link in this mail to download the software.
Also check your junk mail if you have not received it.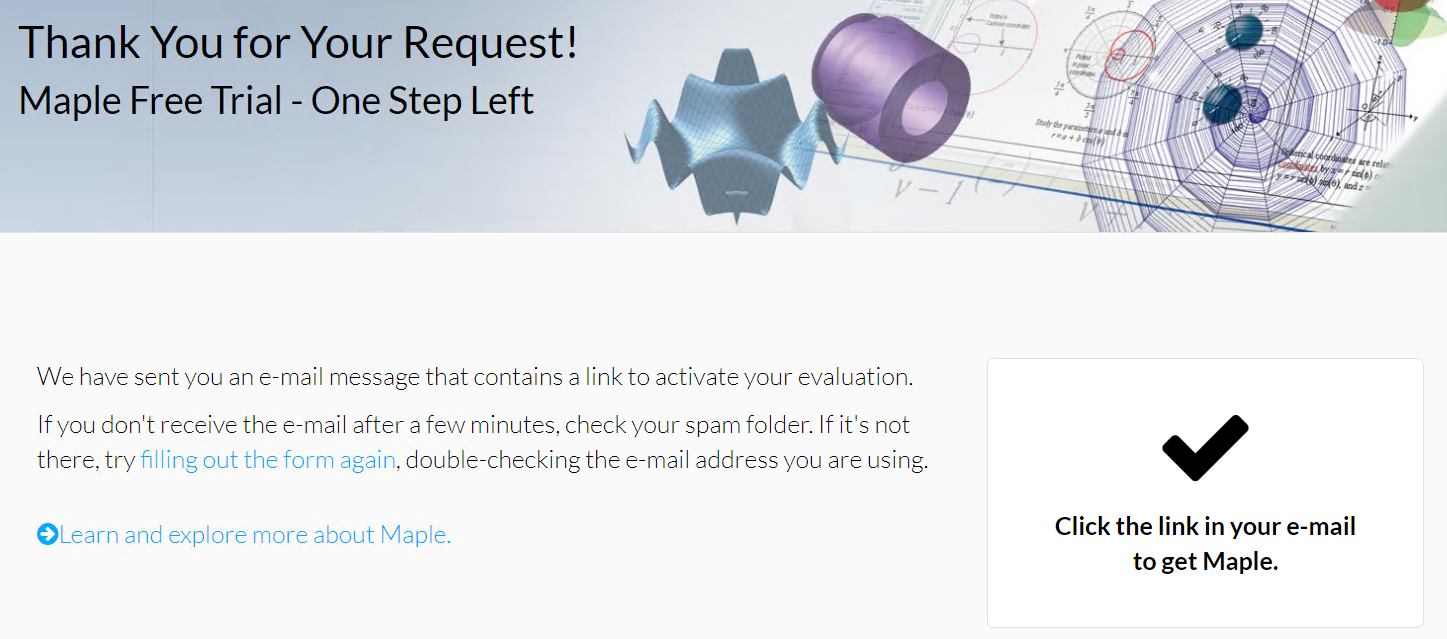 Step 4: A web page will open containing the download link and your activation code. Save this code for later and click on the download link.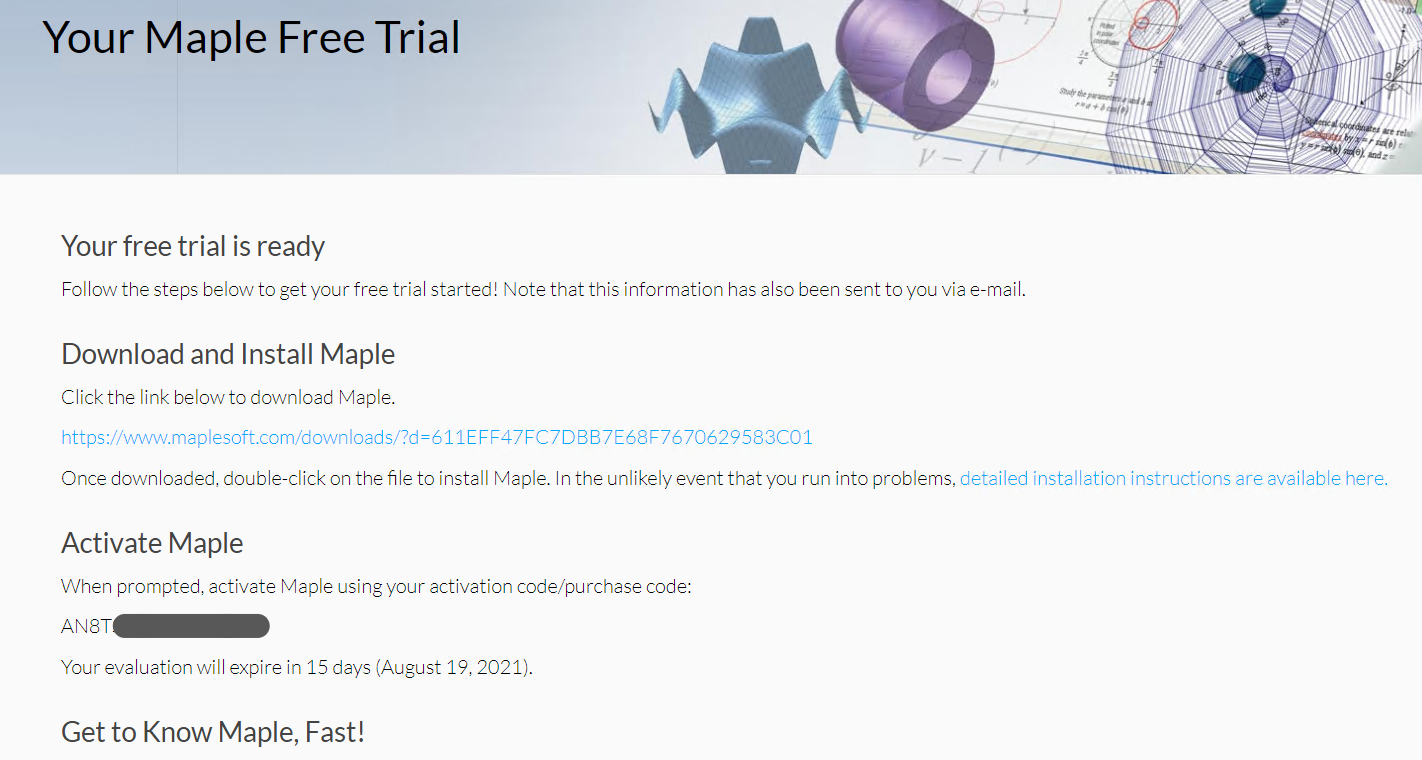 Step 5: Choose your operating system. The software will now be downloaded.

Step 6: Open the installer in your download folder.
Step 7: Click on Next.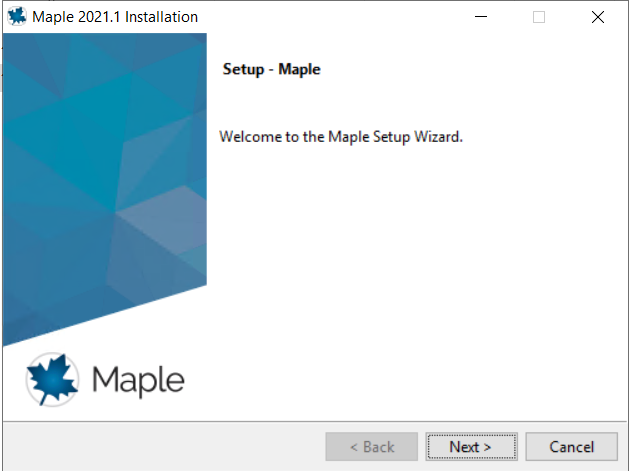 Step 8: Accept the License Agreement and click on Next.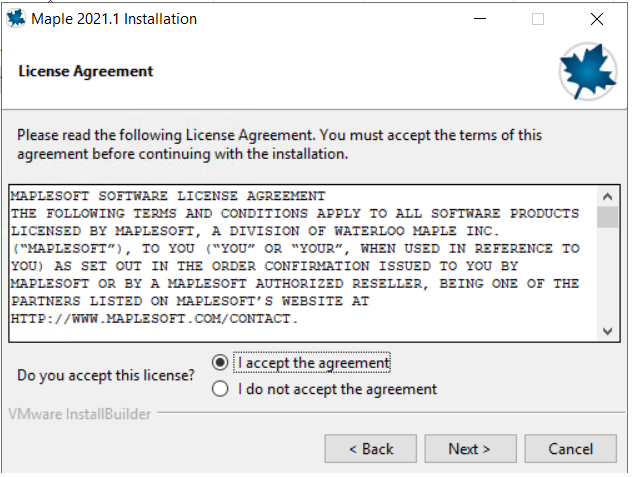 Step 9: Choose an installation location and click on Next.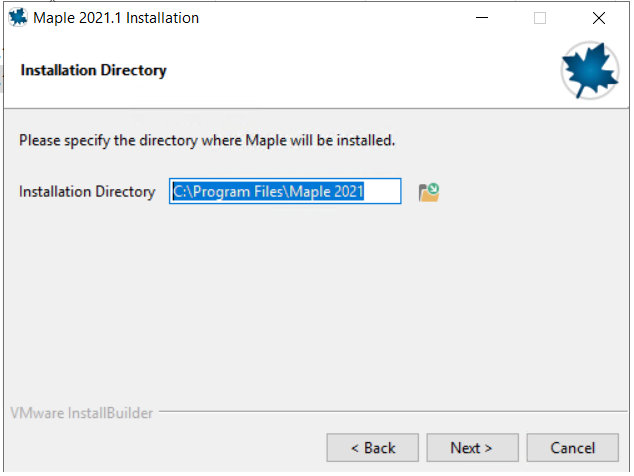 Step 10: Choose whether you want a shortcut on your desktop and click on Next.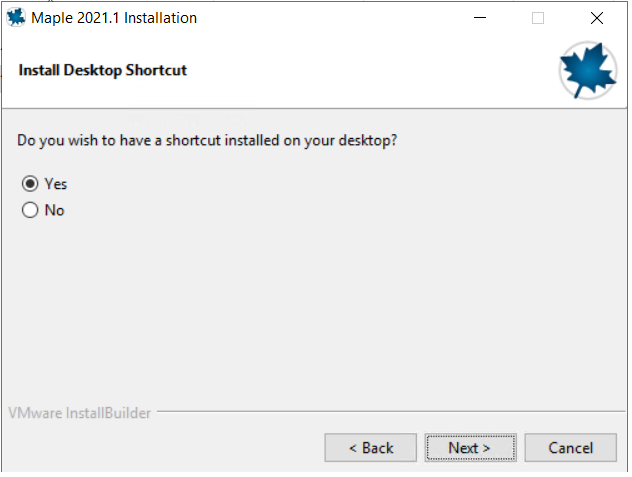 Step 11: Click twice on Next.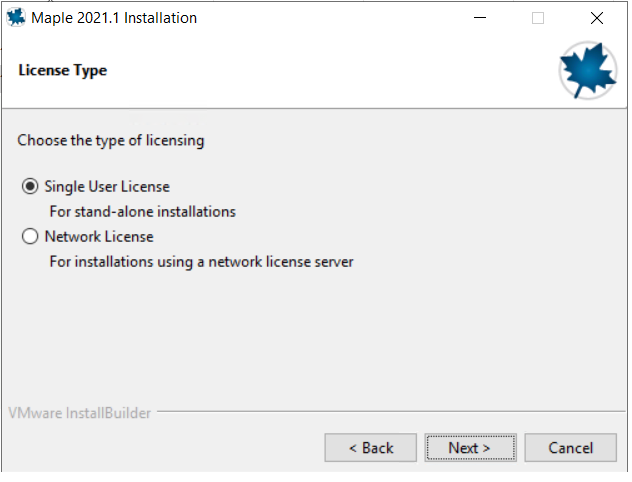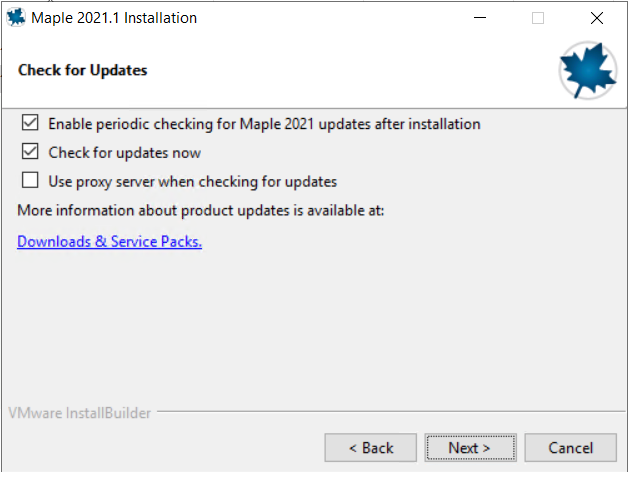 Step 12: Click on OK.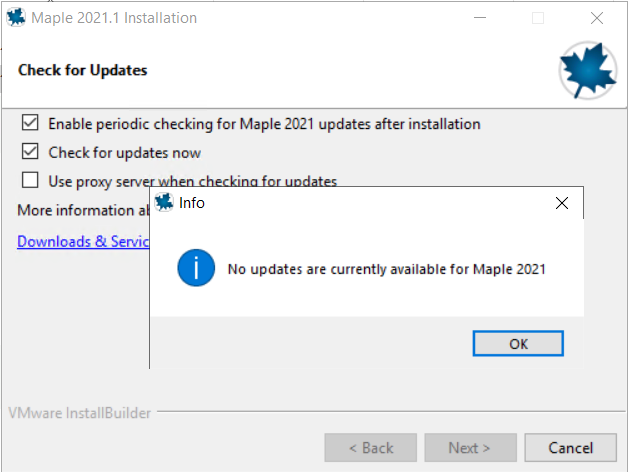 Step 13: Click on Next again.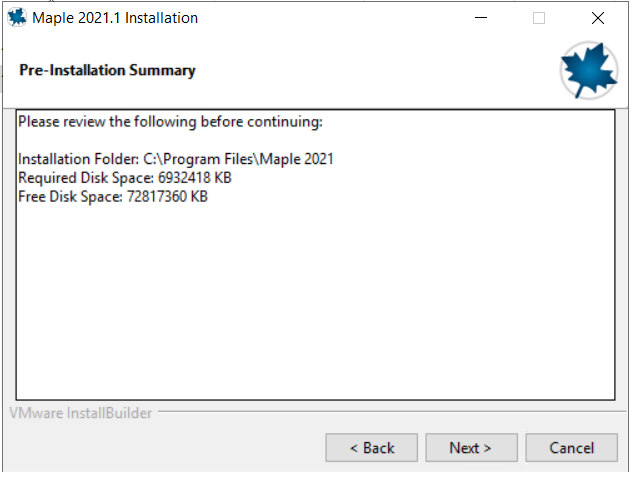 The installation will now be carried out. This may take some time.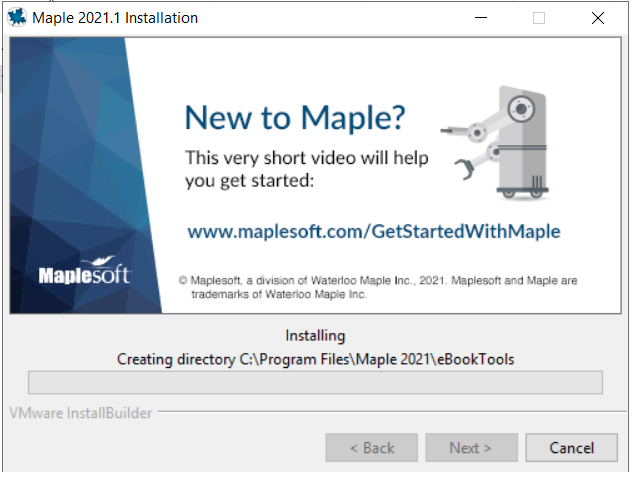 Step 14: Click on Finish once the installation is complete.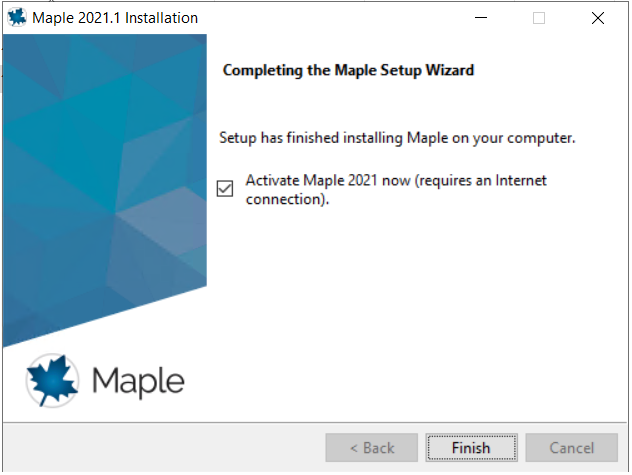 Step 15: Enter the code you have received earlier and click on Next to activate the software.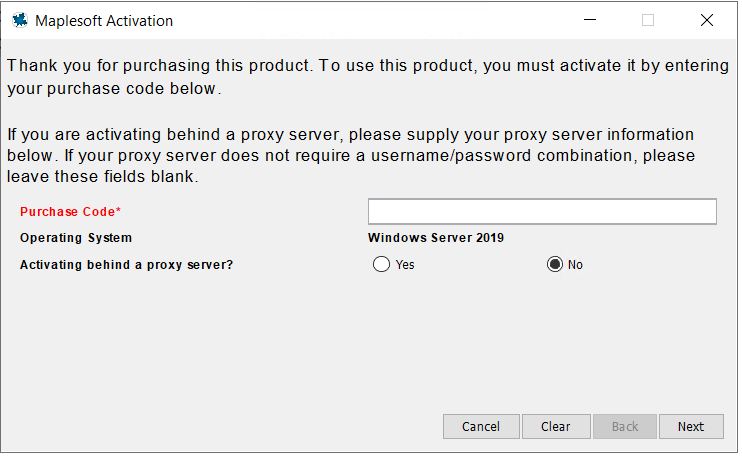 Step 16: Fill in your details, accept the Privacy Policy and click on Next.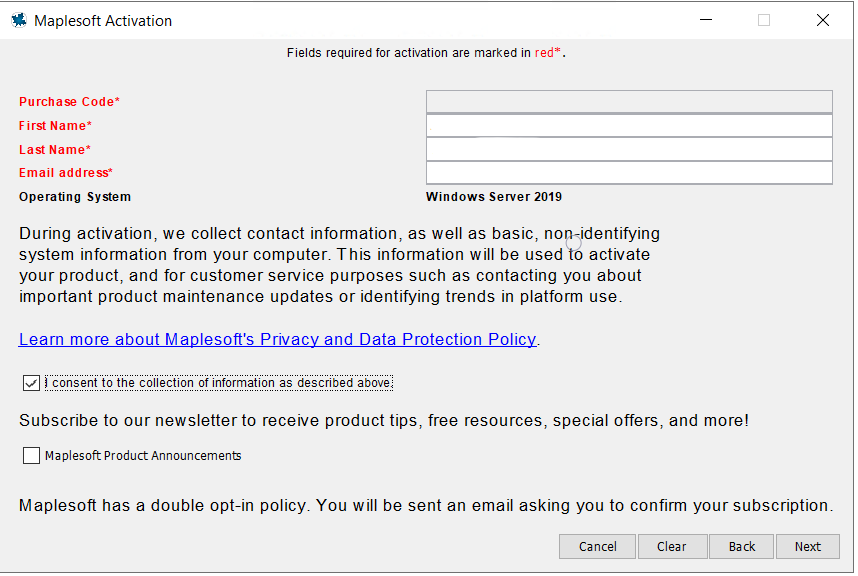 If the software has been successfully activated, you will receive the following message.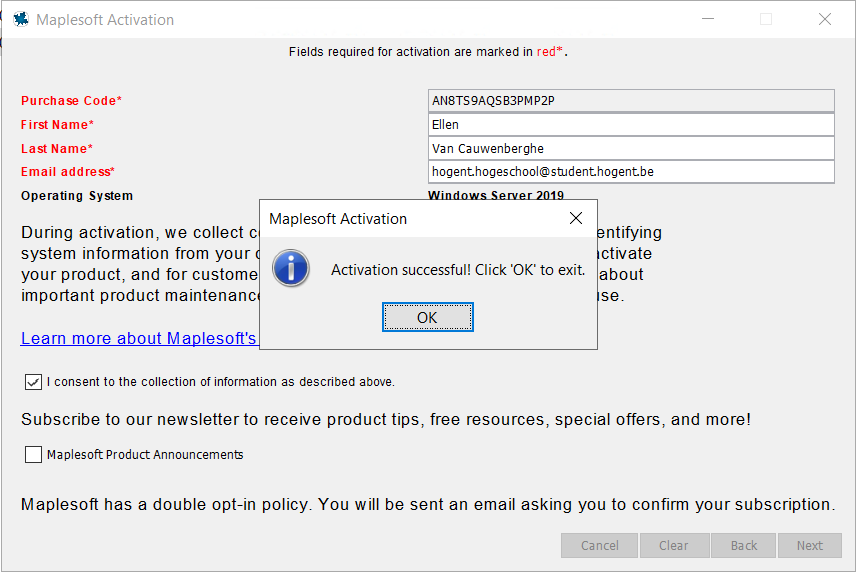 Maple is installed and ready to use. This trial version is valid for 15 days.