Registration Unity Student plan
Step 1: Go to Unity 3D on Academic Software and download Unity Hub:
Select 'Unity Hub' under 'Select version'

Click on the green button 'Download Unity Hub' to download the software


Step 2: Click on the green 'Start procedure' button on the right to apply for the 'Student Developer Pack'.



To do so, click on 'Get student benefits' under Students.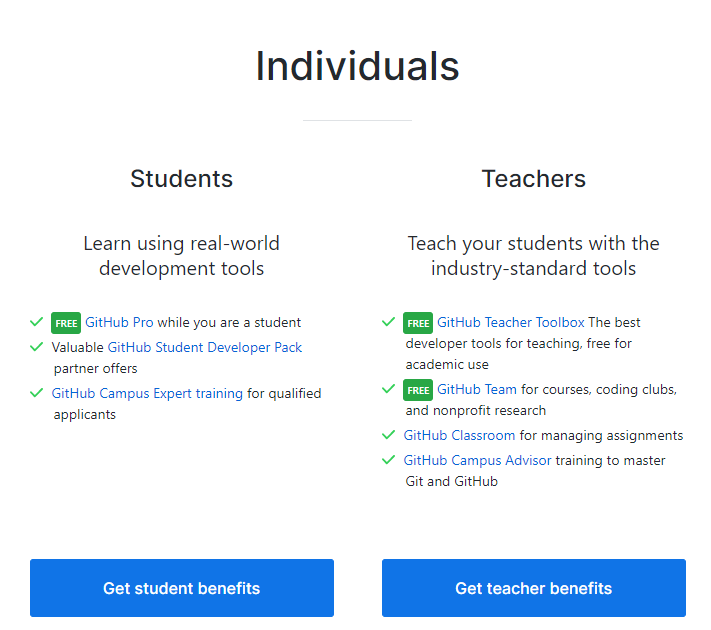 Step 3: Log in with your GitHub account details or create a GitHub account if you don't have one yet. To create a new account, click on 'Create an account'.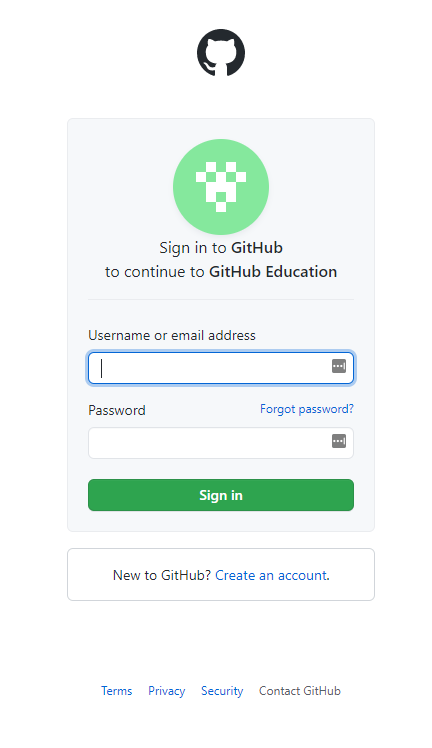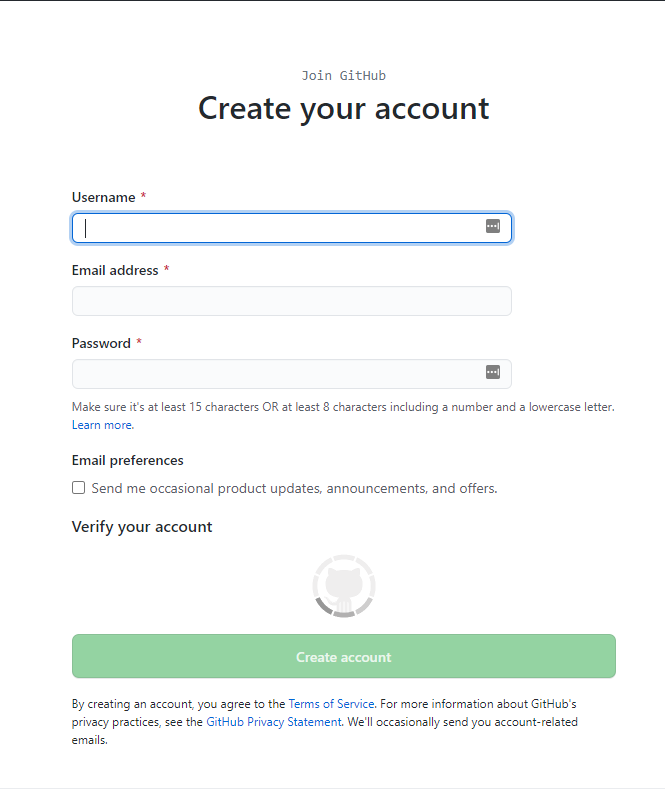 If you already have an account, you can just log in.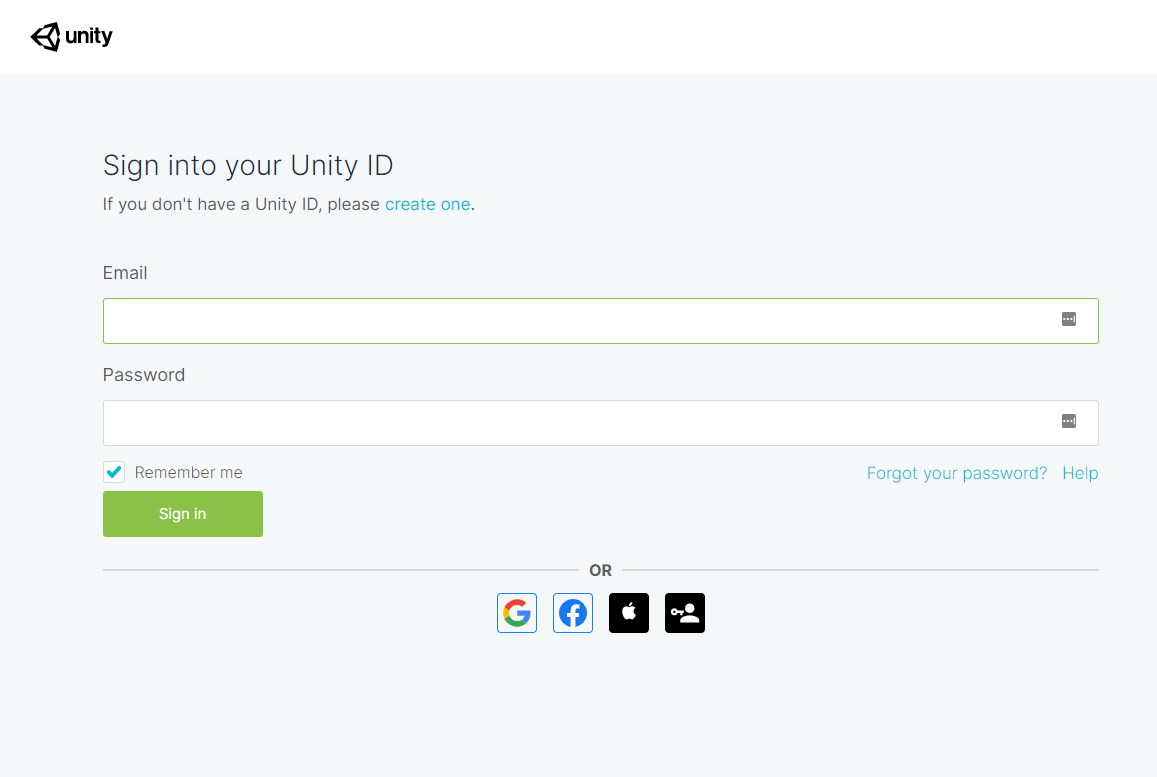 Step 4: You may need to enter a verification code for confirmation. You will receive it via email. Enter this code and click on Verify.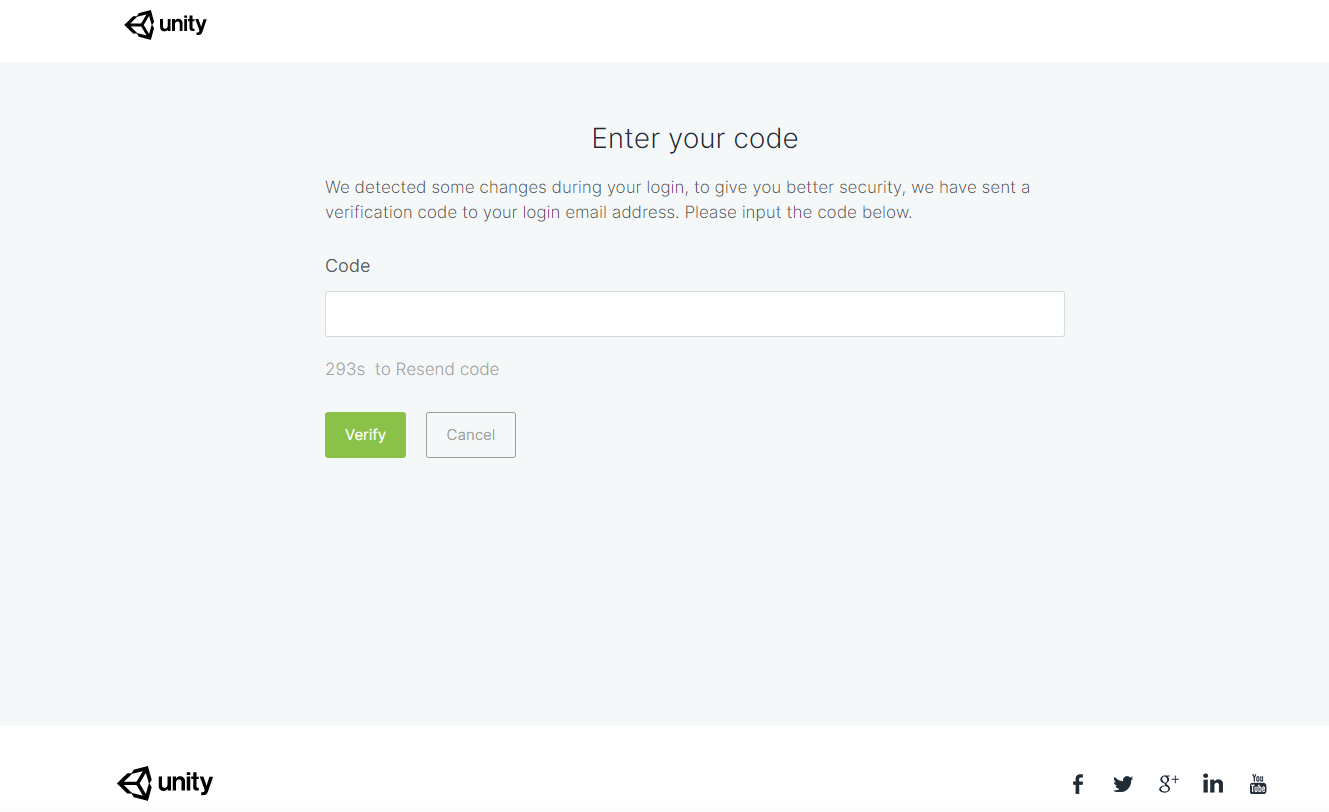 Step 5: Read the privacy agreement and then click on Accept.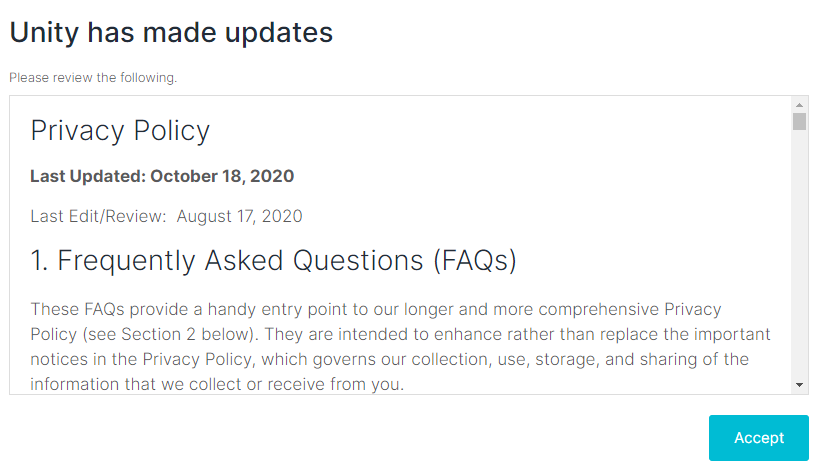 Step 6: You will then see the following screen. You have now been approved for the Unity Student plan.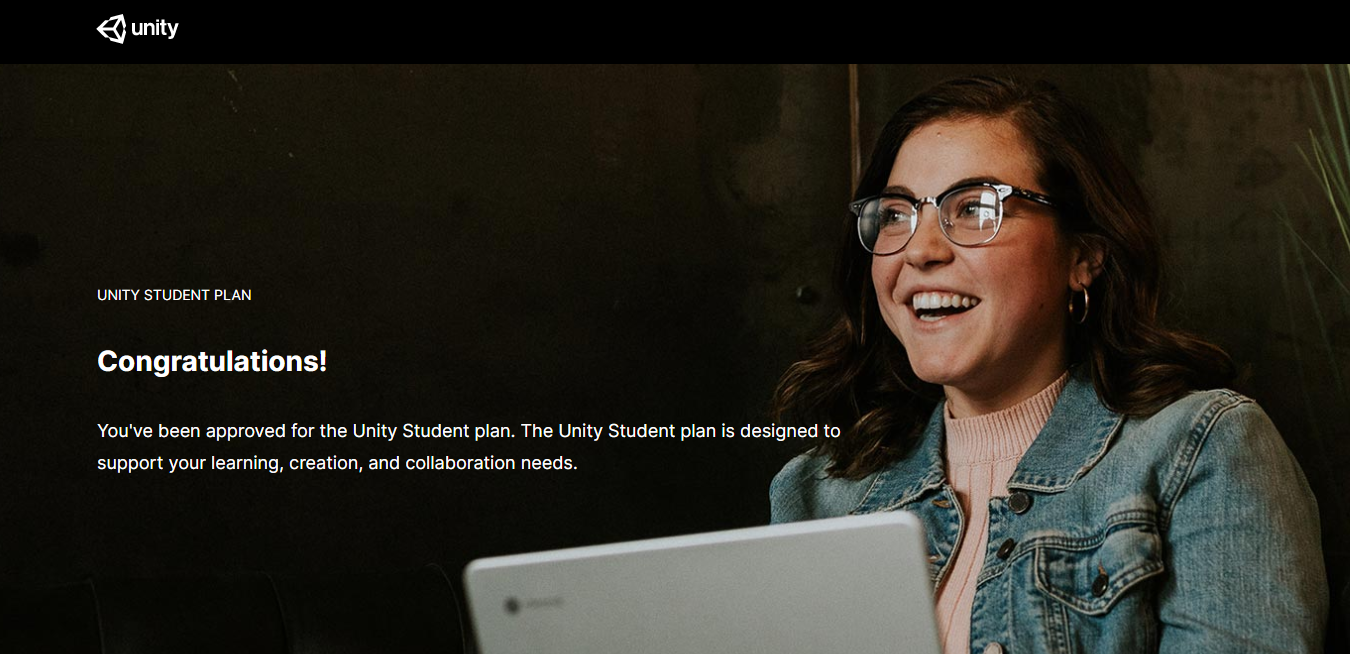 Activation Unity Student plan
Step 1: Once you have access, go to the Academic Software platform to activate your Unity Student plan:
Under 'Select version' choose 'Unity 3D'


Click on the green button 'Unity Student plan'




If you don't have a Unity account to log in with, create one and log in!
Step 2: Open the Unity Hub installation file you've downloaded earlier. Click on 'I Agree' if you accept the License Agreement.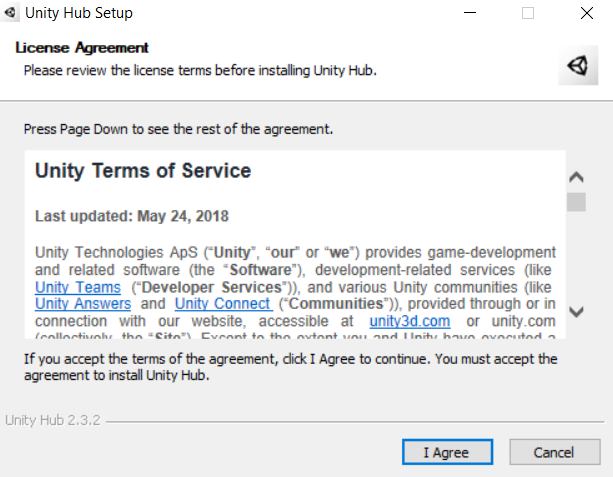 Step 3: Choose the folder where you want to install Unity Hub and click on Install.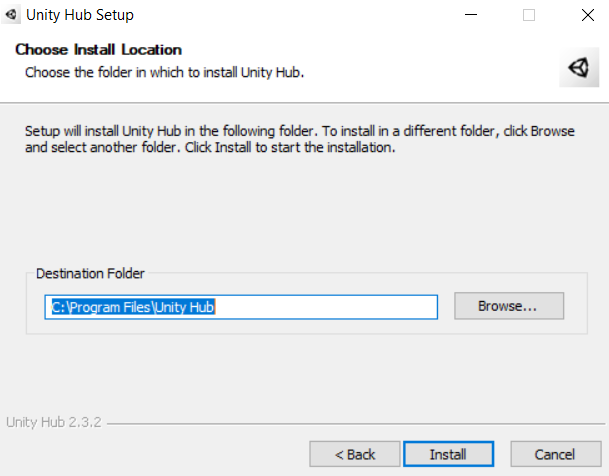 Step 4: Unity Hub is being installed.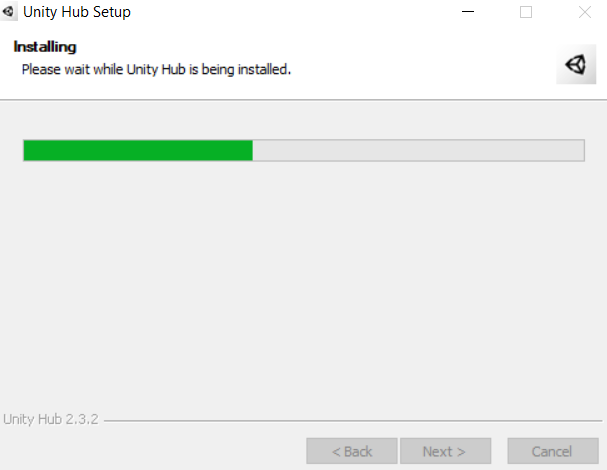 Step 5: Unity Hub is installed and will be launched if you tick the box next to 'Run Unity Hub'. Click on Finish.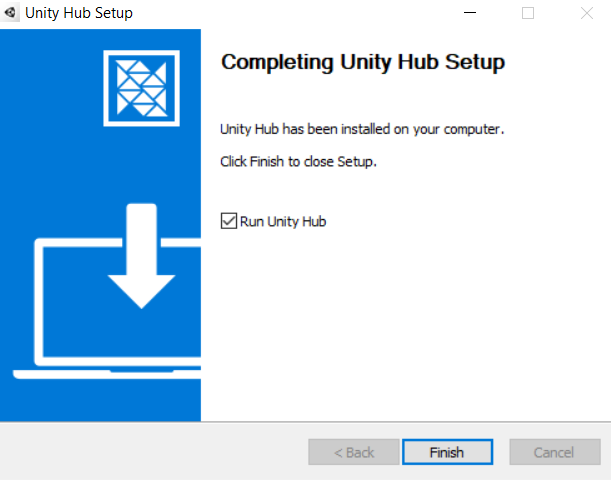 Step 6: Log in to the Unity Hub:
Click on your icon at the top
Click on 'Sign in'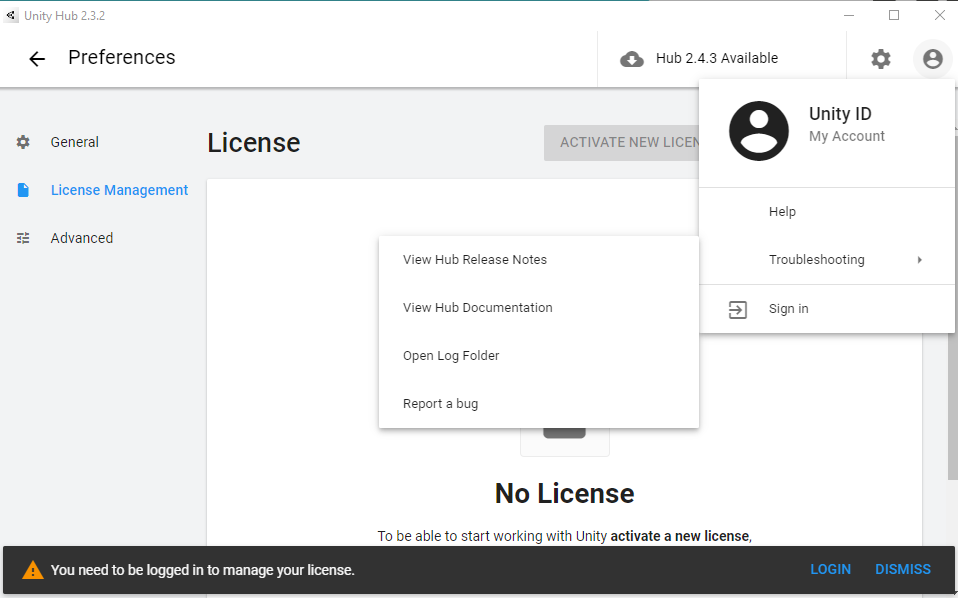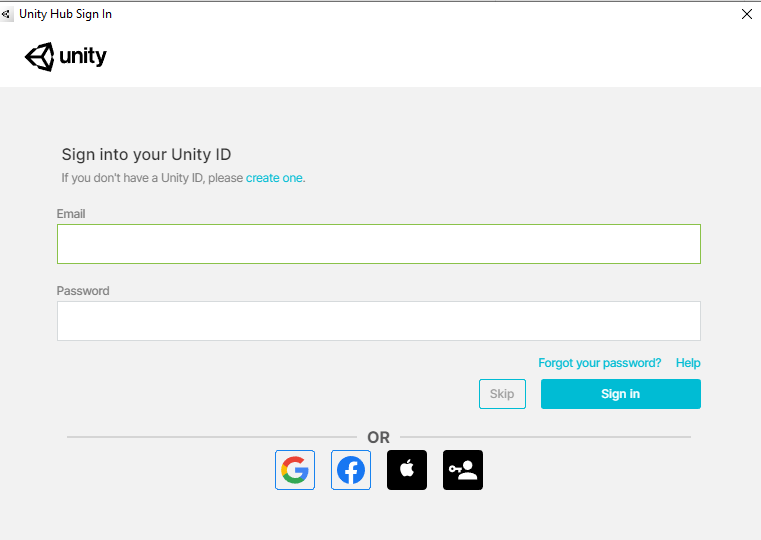 Step 7: Go to 'License Management' under Preferences and click on 'Activate new license'.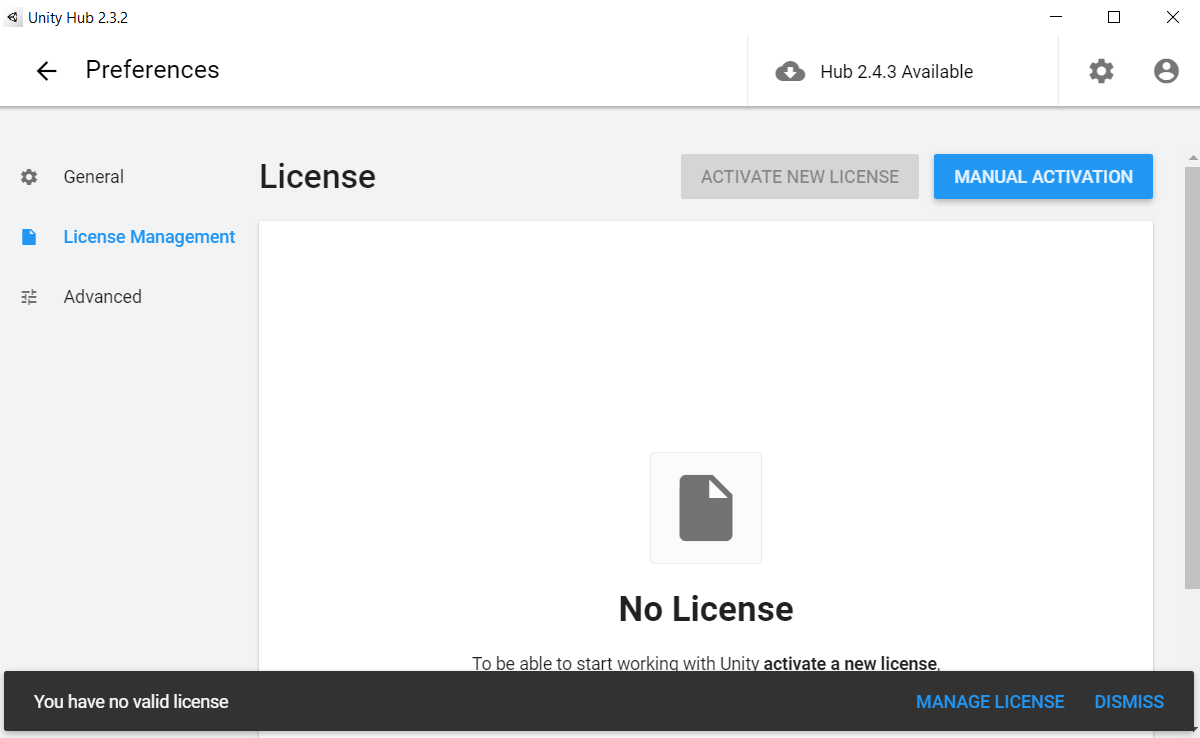 Step 8: Select the option 'Unity Personal'.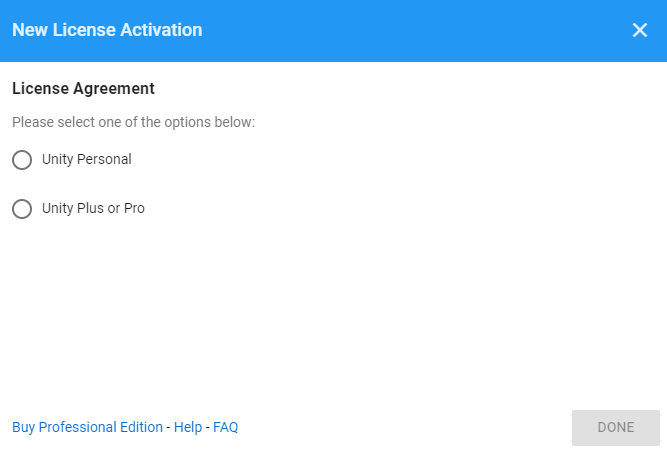 Step 9: On the next screen select the option 'I don't use Unity in a professional capacity' and click on Done.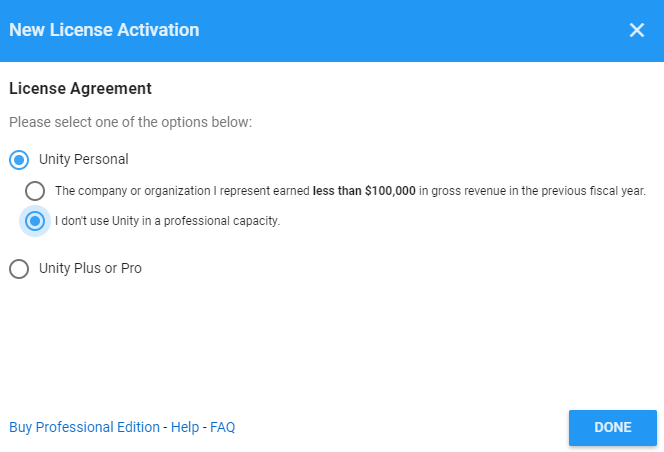 Step 10: Your licence has been activated and is now visible in 'License Management'.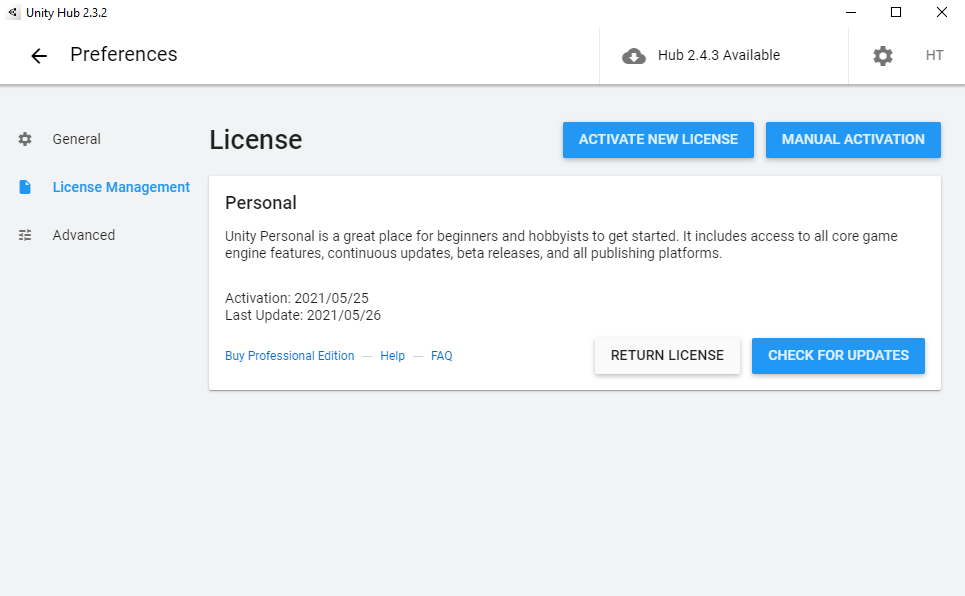 Step 11: Go to Installs in the Unity Hub, click on the blue Add button and choose the version of Unity 3D you want to install. Then click on Next.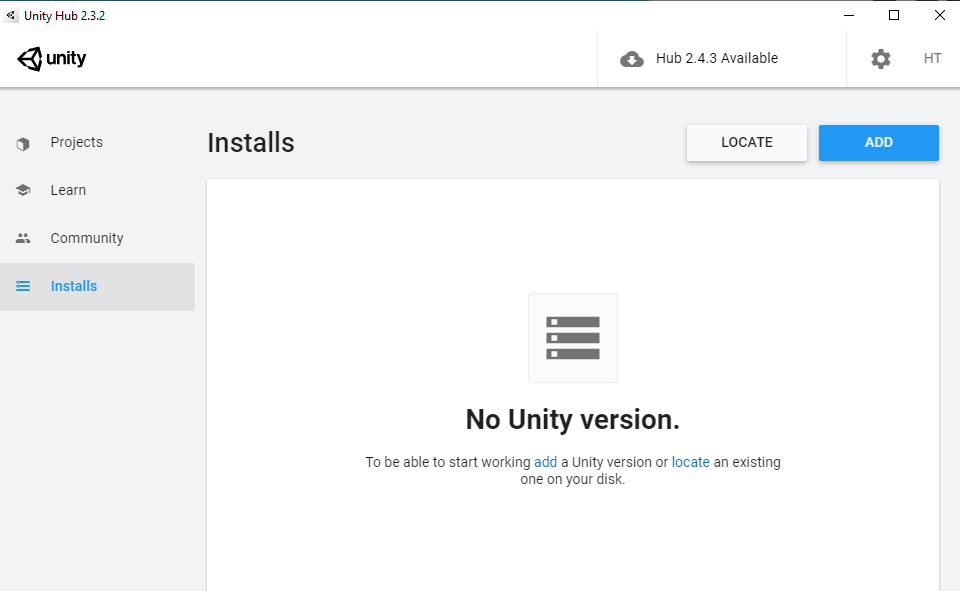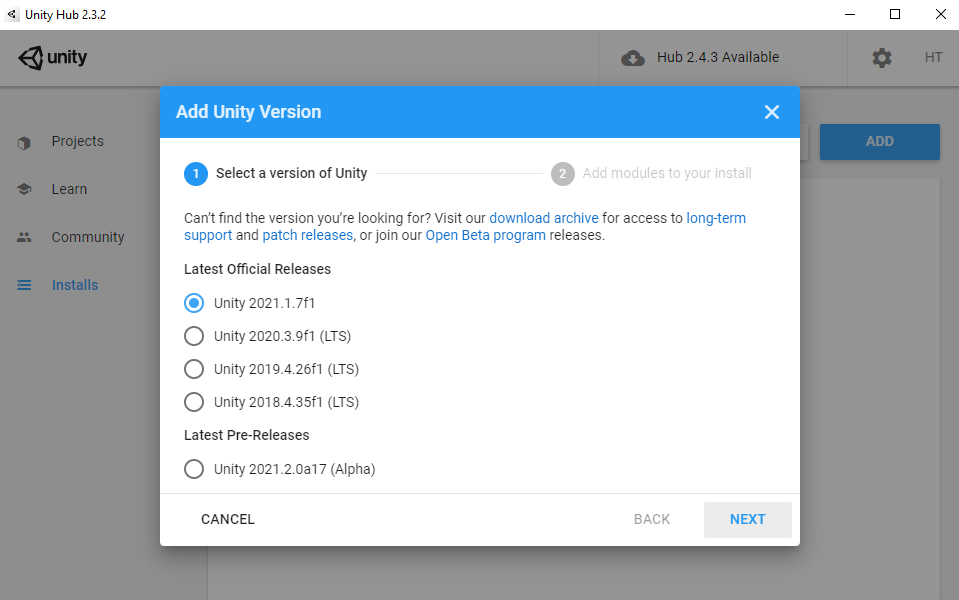 Step 12: Add any additional modules to your installation. By default, Microsoft Visual Studio Community 2019 is also selected to install. You may leave this as is and continue.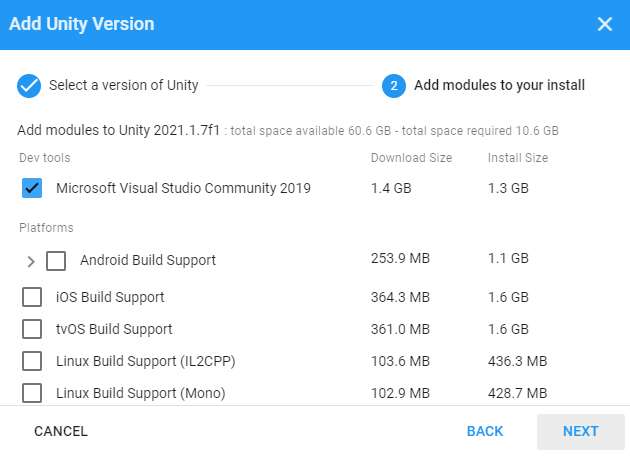 Step 13: Review the End User License Agreement for any additional modules you are installing, tick the box 'I have read and agree with the above terms and conditions' and click on Done.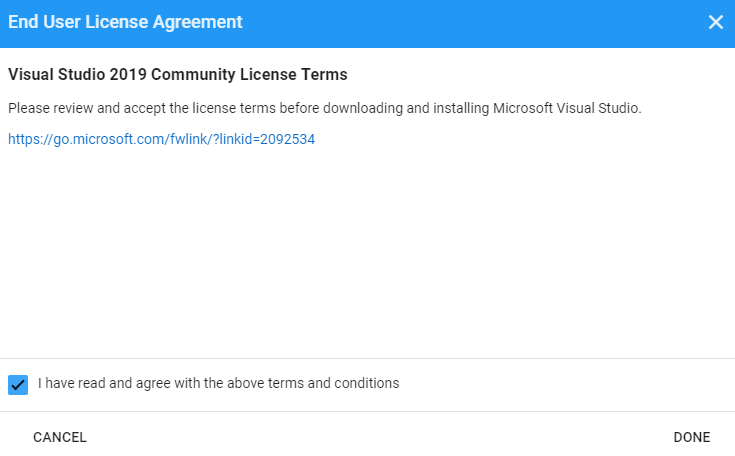 Step 14: The Unity version and any additional modules will be installed. This may take a while.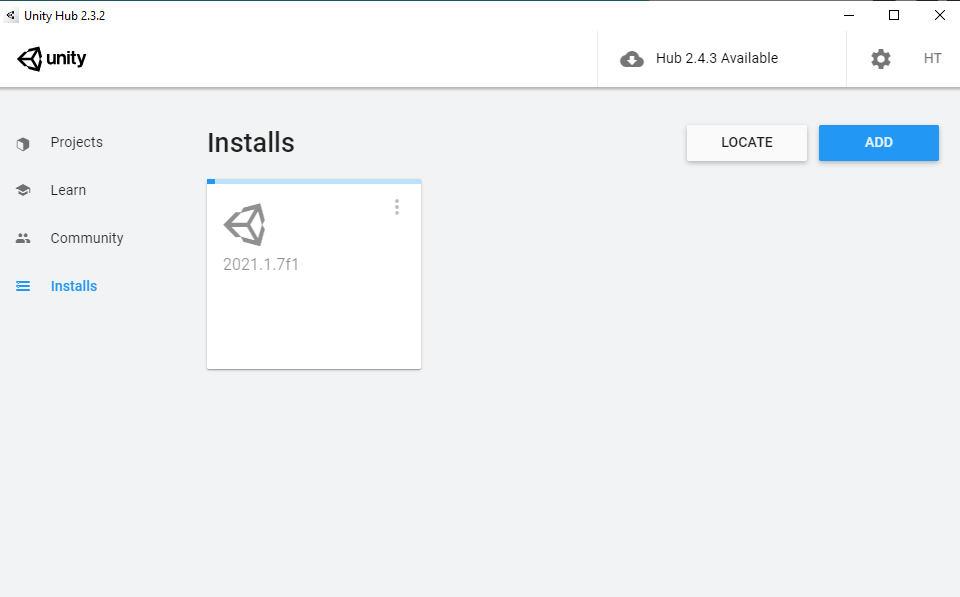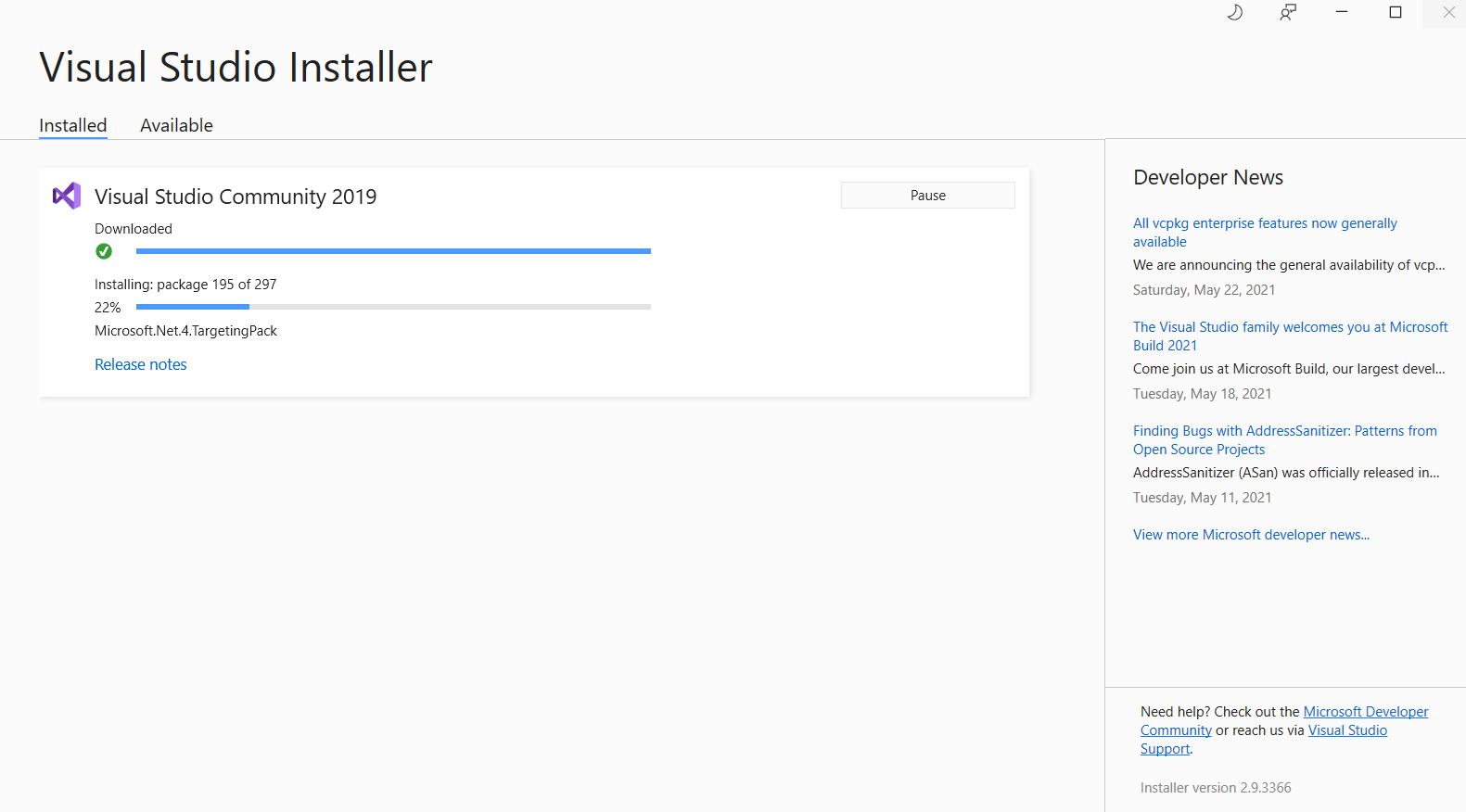 Step 15: The installation is complete and you can begin to work. Go to Projects to get started.