Note: this installer will download and install a large amount of data. Make sure you have enough time, bandwidth and disk space available.
Step 1: Go to the Academic Software page of SolidWorks and click on the Request button to request your serial number. This serial number starts with 9020, you'll need it later.
Step 2: Click on the 'Go to SolidWorks' button on the right to go to the SolidWorks page.
Step 3: Fill in your details and indicate that you are a student. Check 'Yes' under 'I already have a Serial Number that starts with 9020' and make sure to choose the 2022-2023 version. Then click on 'Request Download'.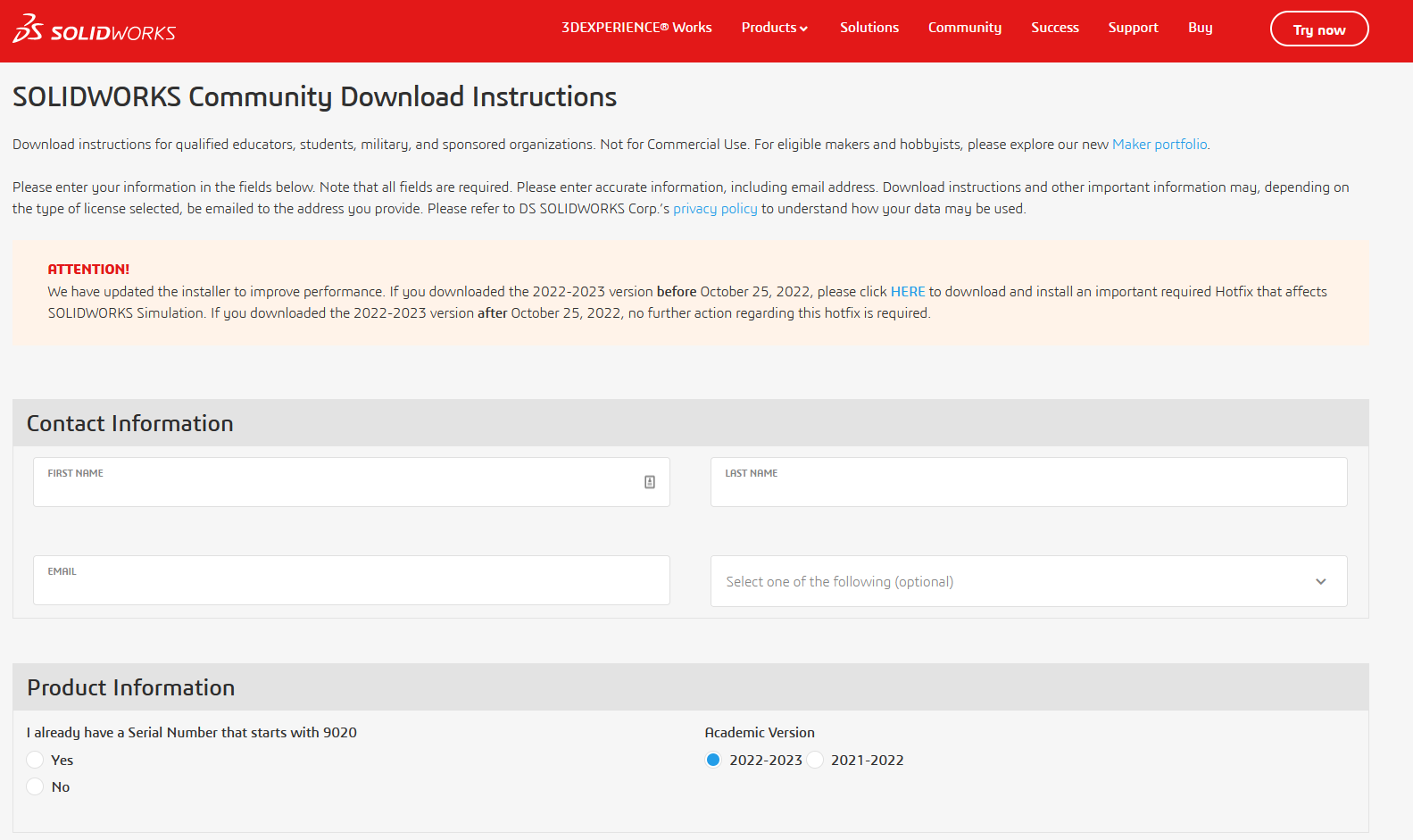 Step 4: On the next screen, click 'Accept and Continue'.

Step 5: Click on Download.

Step 6: Open the installation file from your download folder.
Step 7: Click on Unzip and then on OK.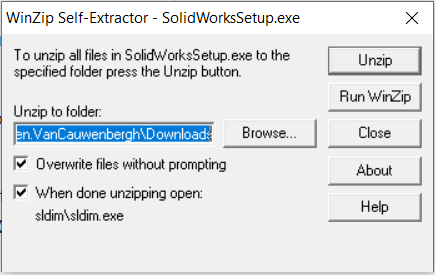 Step 8: Click on Next.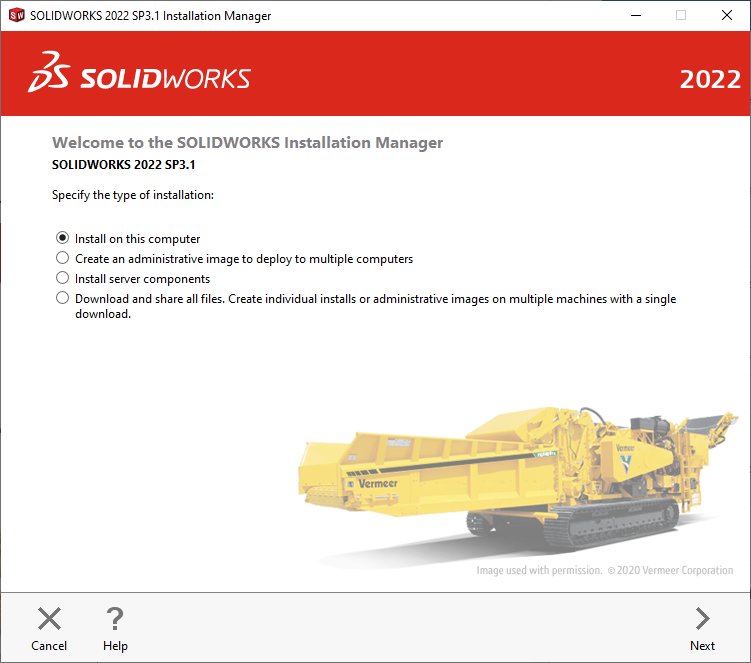 Step 9: Enter your serial number that you requested on Academic Software and click on Next.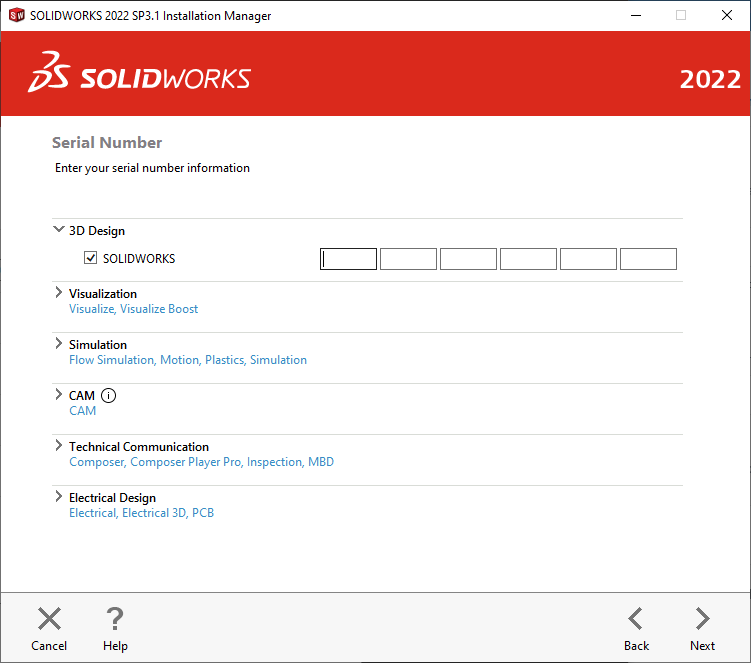 Step 10: Accept the conditions and click on 'Download and Install'.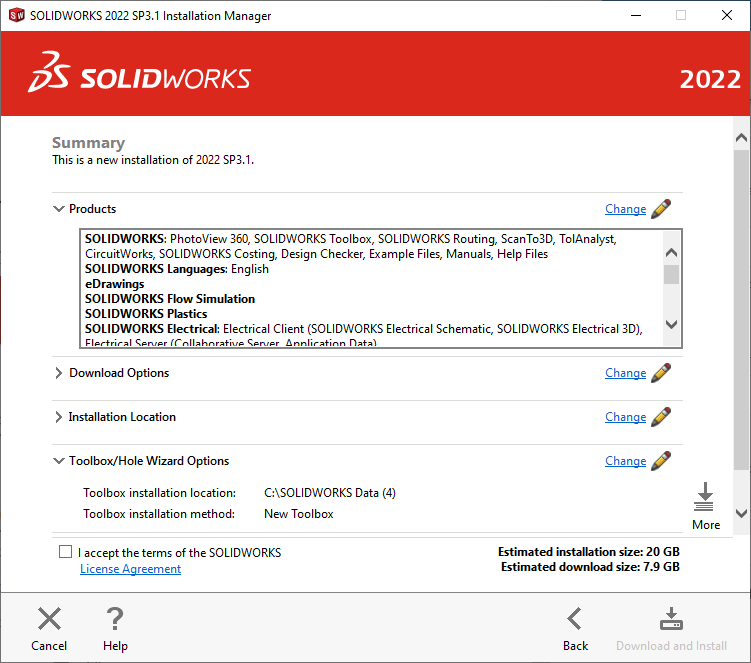 The installation will start. This will take some time.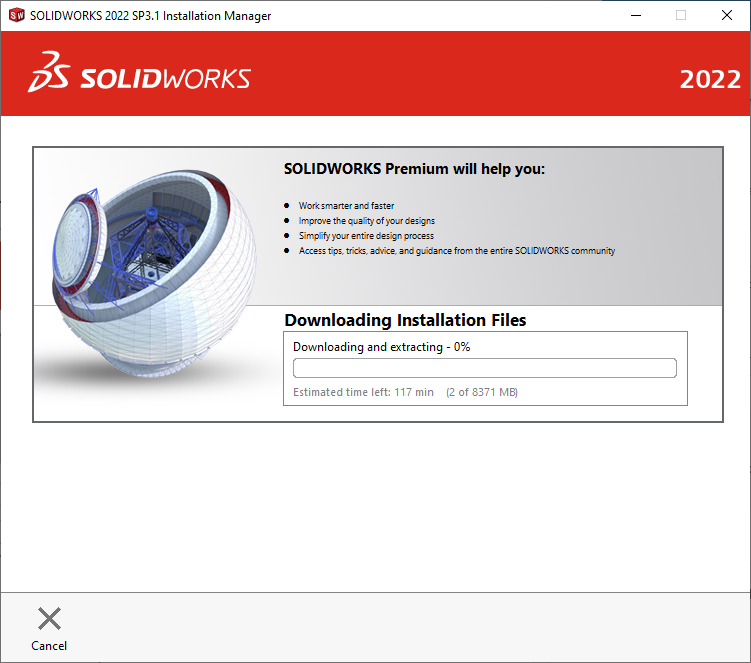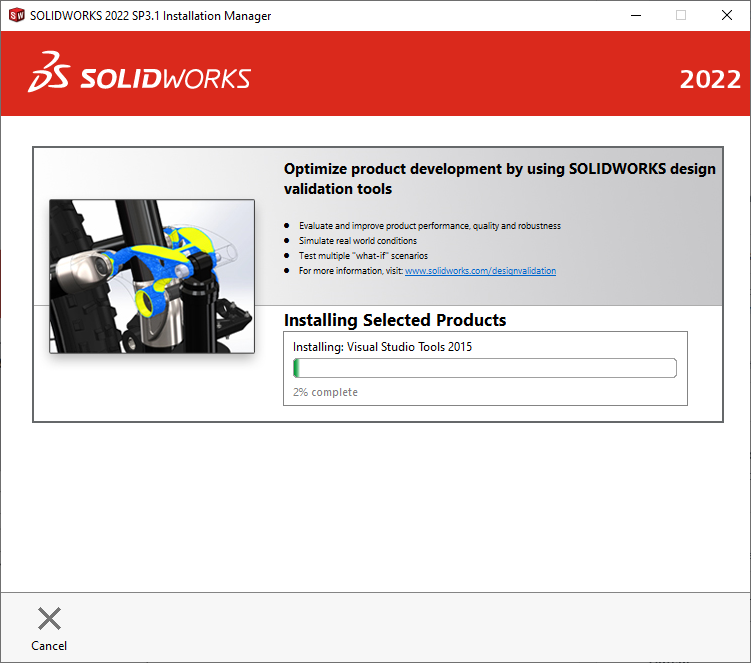 Once the installation is complete, SolidWorks is ready to use.