Apply for an account
Step 1: Go to the ArcGIS Drone2Map page on Academic Software and click on the Request button to apply for an account.
Step 2: You'll receive an email with a link.
Click on this link to create your account.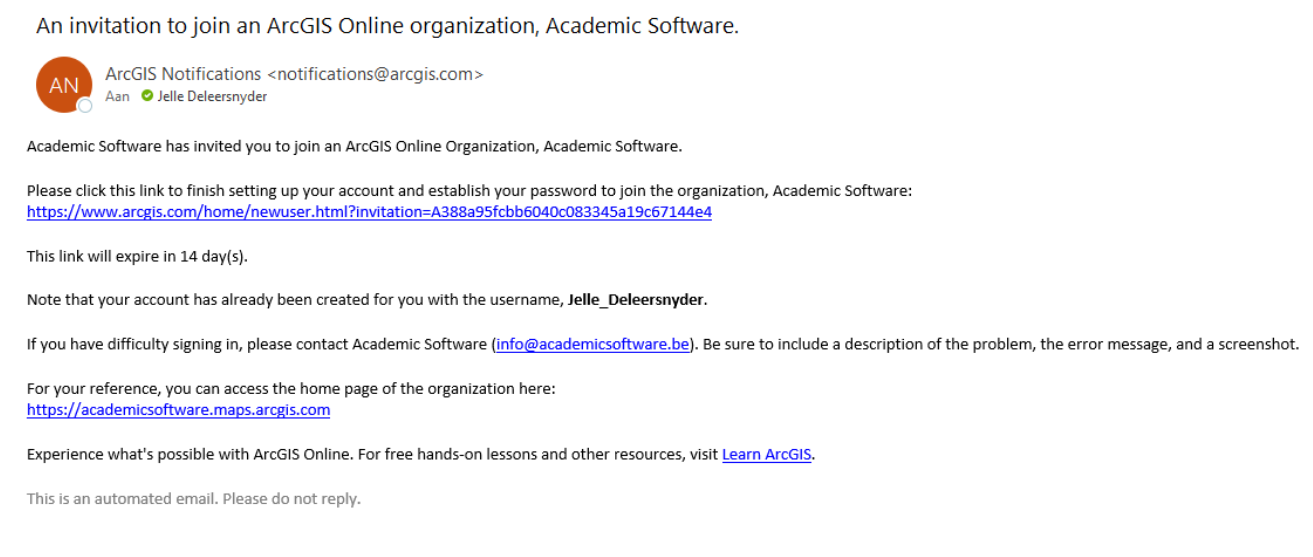 Create your password to activate your account.
Install Drone2Map
Step 1: Click on the button 'Download Drone2Map' on the right to download the software.
Step 2: Go to your Downloads folder and extract the ZIP file.
Run the .exe file to start the installation.
Step 3: First you need to check where you want to extract the files on your computer.
Click on Next once you've selected the right location.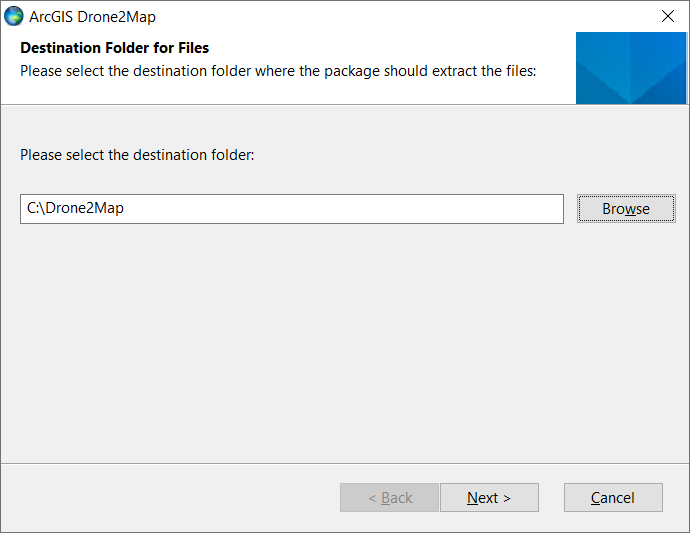 Step 4:After you've unpacked the files on your computer, you can start with the installation.
To do this, tick 'Launch the setup program' and click on Close.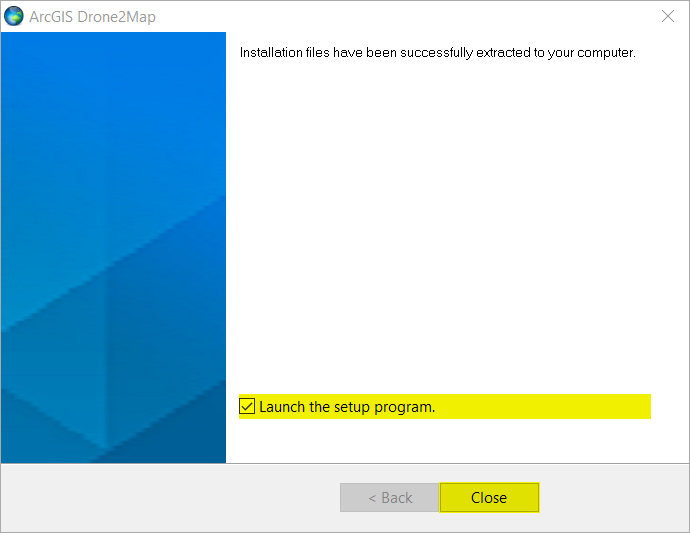 Step 5: Now the Drone2Map setup program is launched.
Click on Next.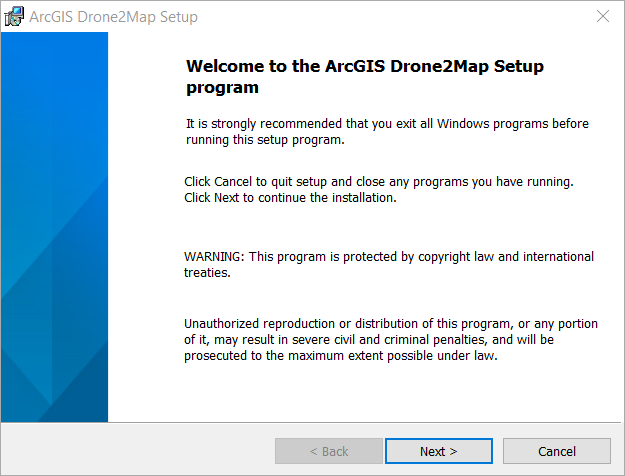 Step 6: Then accept the Master Agreement by selecting'I accept the master agreement' and click on Next.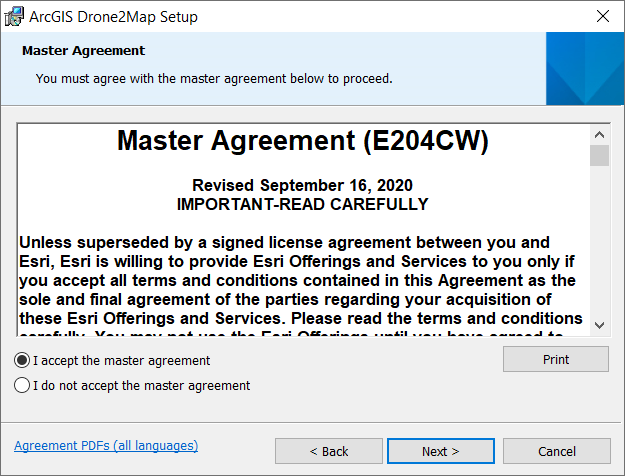 Step 7: Select for whom you are installing the software and then click on Next.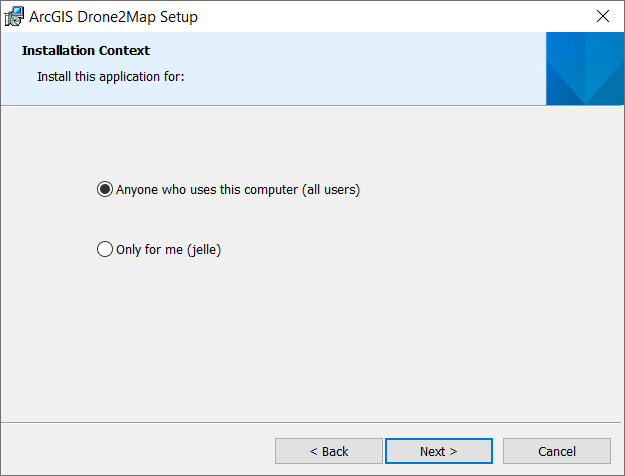 Step 8: Now choose the installation path and click on Next.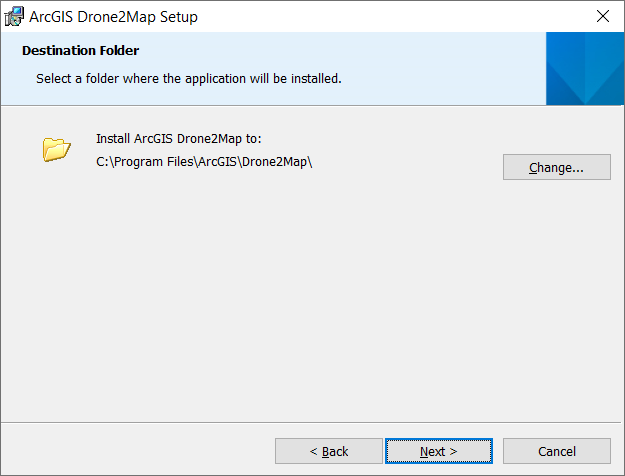 Step 9: Choose if you want to participate in the Esri User Experience Improvement program.
If you want to do this, you can tick the box, if not, you can just remove it
Now click on Install
If a pop-up window appears, authorise the installation to start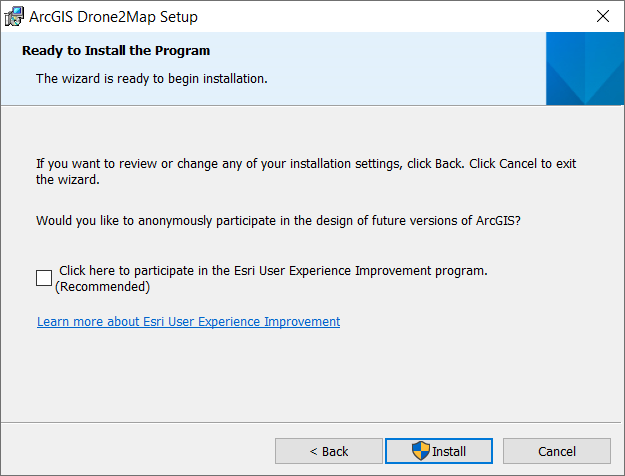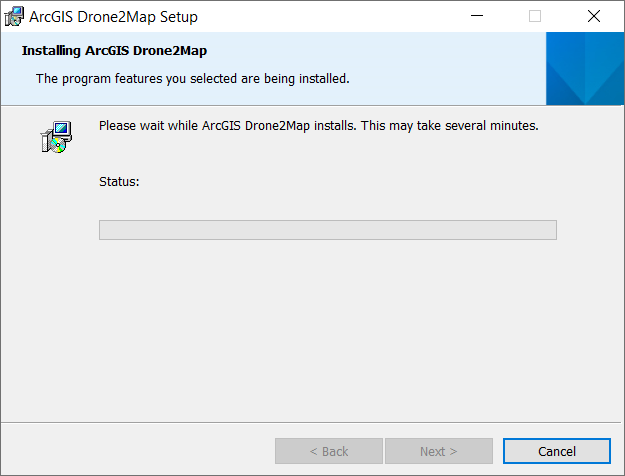 Step 10: After the installation, you can either start the software immediately or just stop the installation by clicking on Finish.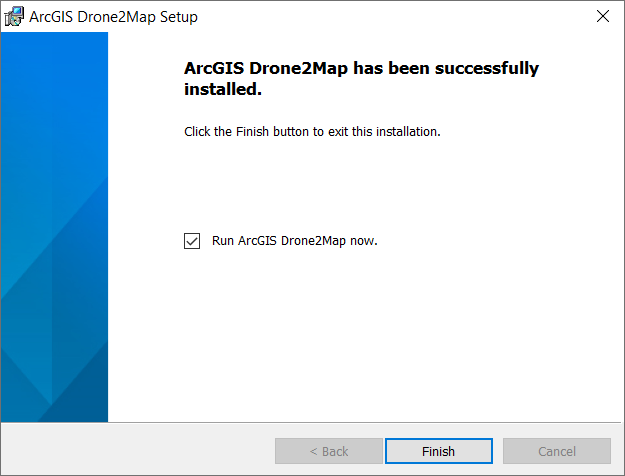 Activate licence
Step 1: Launch Drone2Map and log in with your credentials. Enter your user name and password here.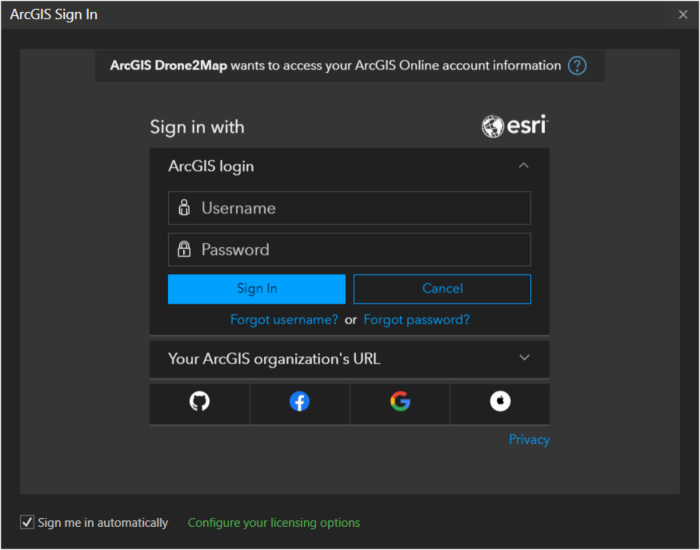 Step 2: The software is now ready to use.