Step 1: Go to the Academic Software page of Minecraft: Education Edition and click the download button on the right to download the software.
Step 2: Open the installation file in your download folder.
Step 3: Select the desired language and click Next.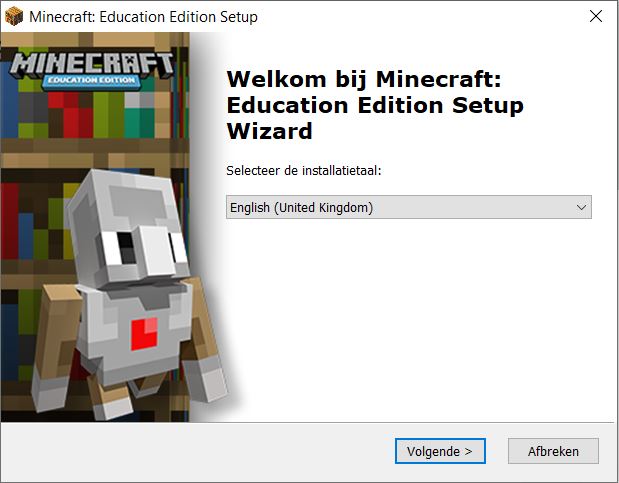 Step 4: Click Next.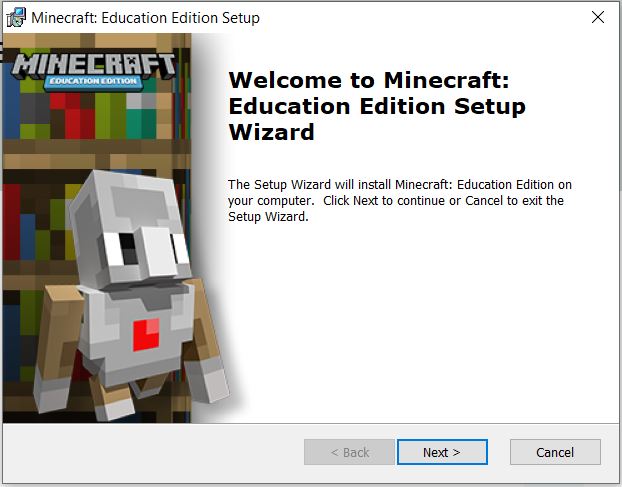 Step 5: Accept the Licence Agreement and click Next.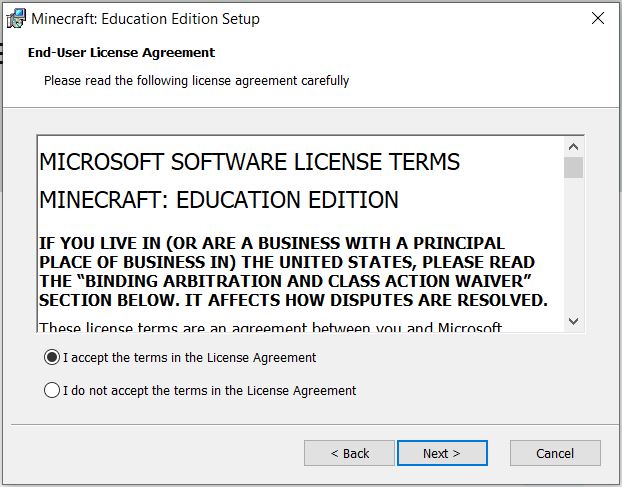 Step 6: Choose the installation location and click Next.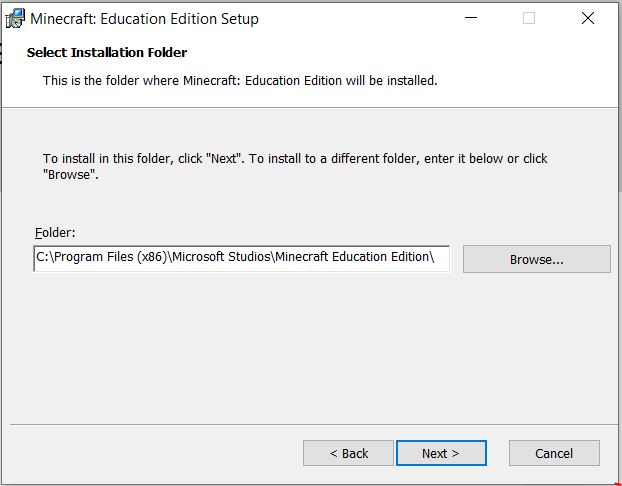 Step 7: Choose whether you want a shortcut on your desktop and click Next.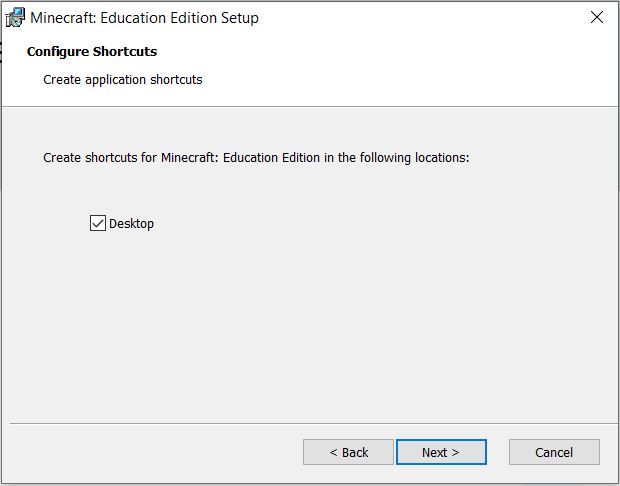 Step 8: Click Install. The installation will start.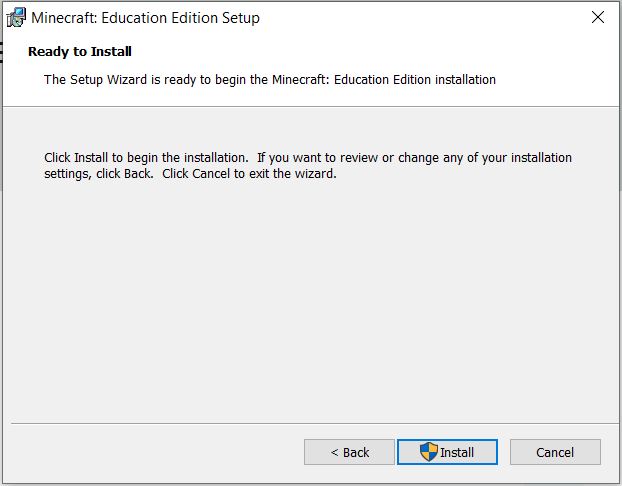 After the installation is finished, the software launches.
Step 9: To get started with Minecraft: Education Edition, you must sign in with an Office account.
Already have an Office account? Then just log in
Don't have an Office account yet? Go to the Office page on Academic Software and follow the steps to create an account.
Once you have logged in, the software is ready to use.