Creating an account
Step 1: Go to the ArchiCAD page on Academic Software and click on the 'Start procedure' button on the right to create your account.
Step 2: Fill in your details, accept the terms and conditions and click on 'Sign up'.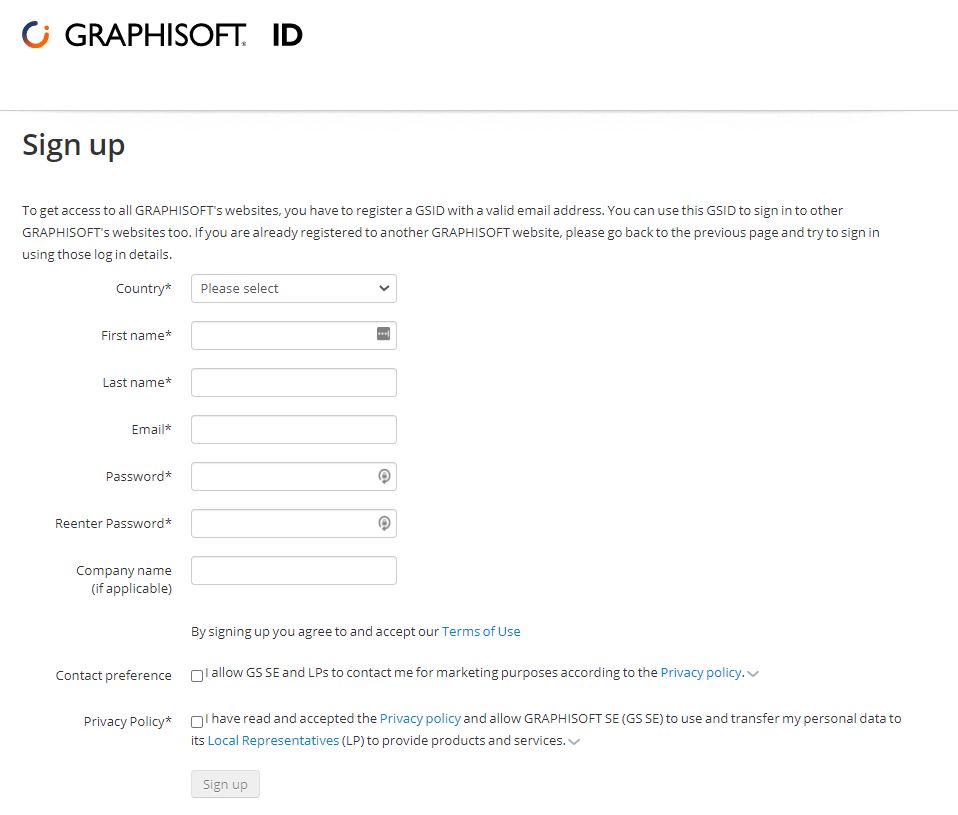 After you have created an account, a confirmation email will be sent to the email address you have provided.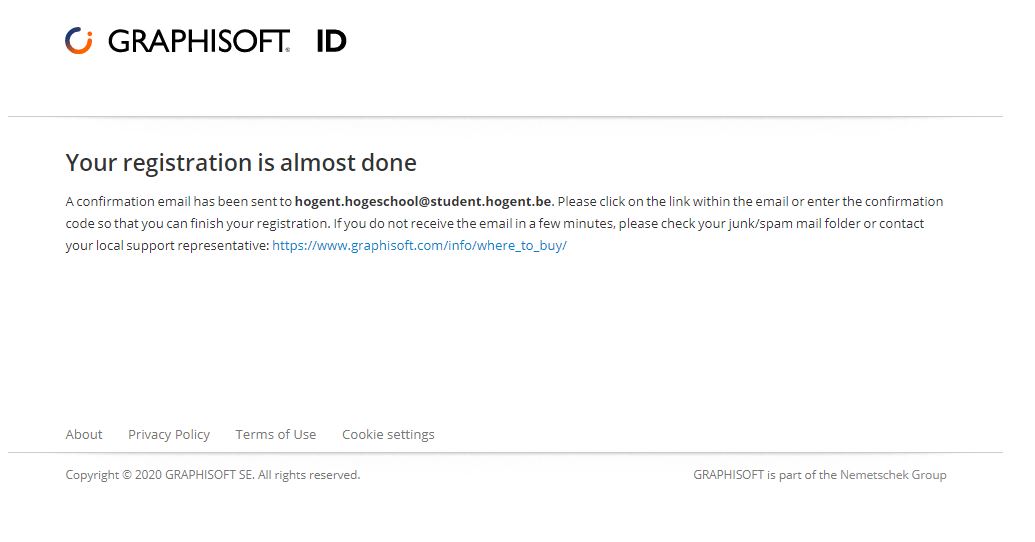 Step 3: Activate your account by clicking on the link in the Graphisoft email you received. You will be redirected to the following page.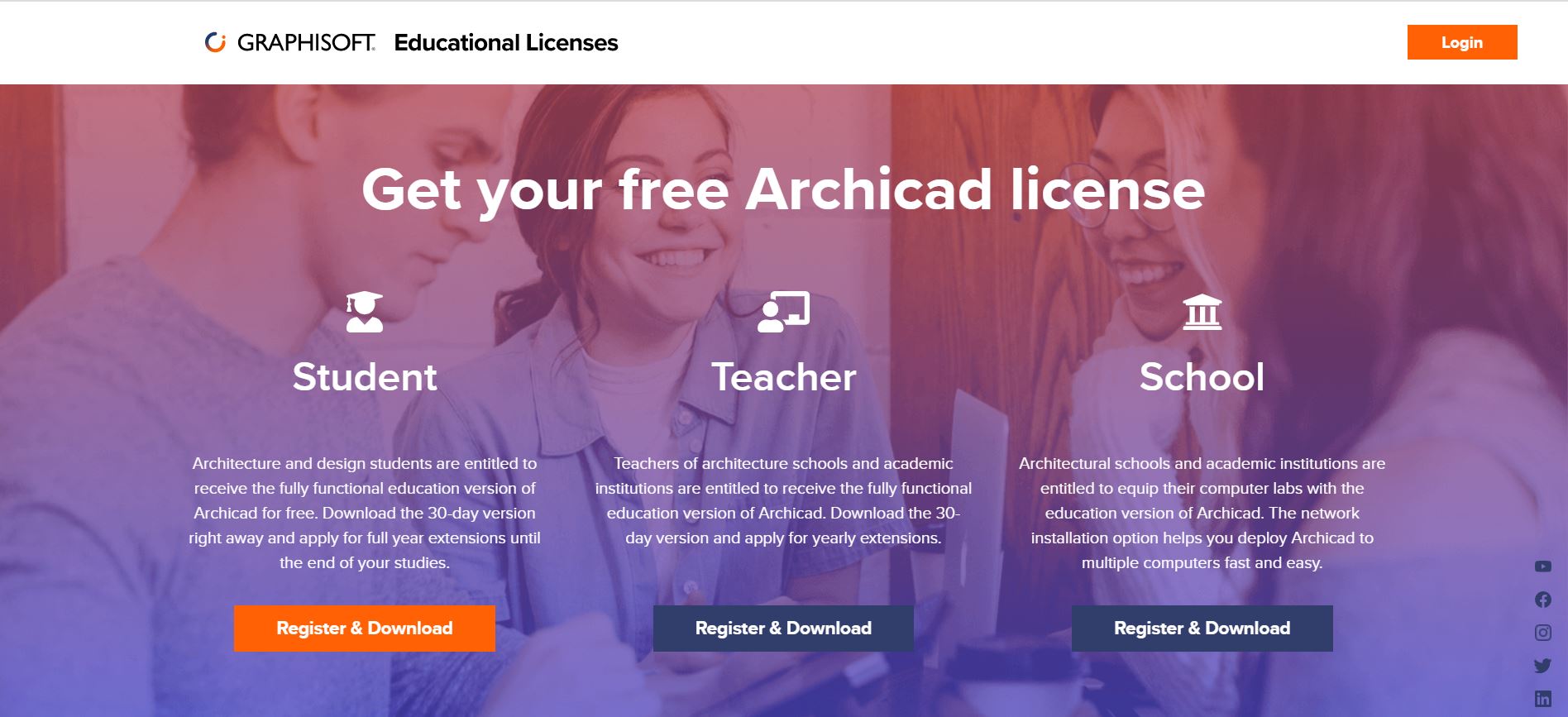 Downloading ArchiCAD
Step 1: Log in by clicking on the orange button at the top right. If you already closed the page, you can go back to it by clicking on the button 'Download ArchiCAD' on Academic Software.
Step 2: Log in with the account you have just created.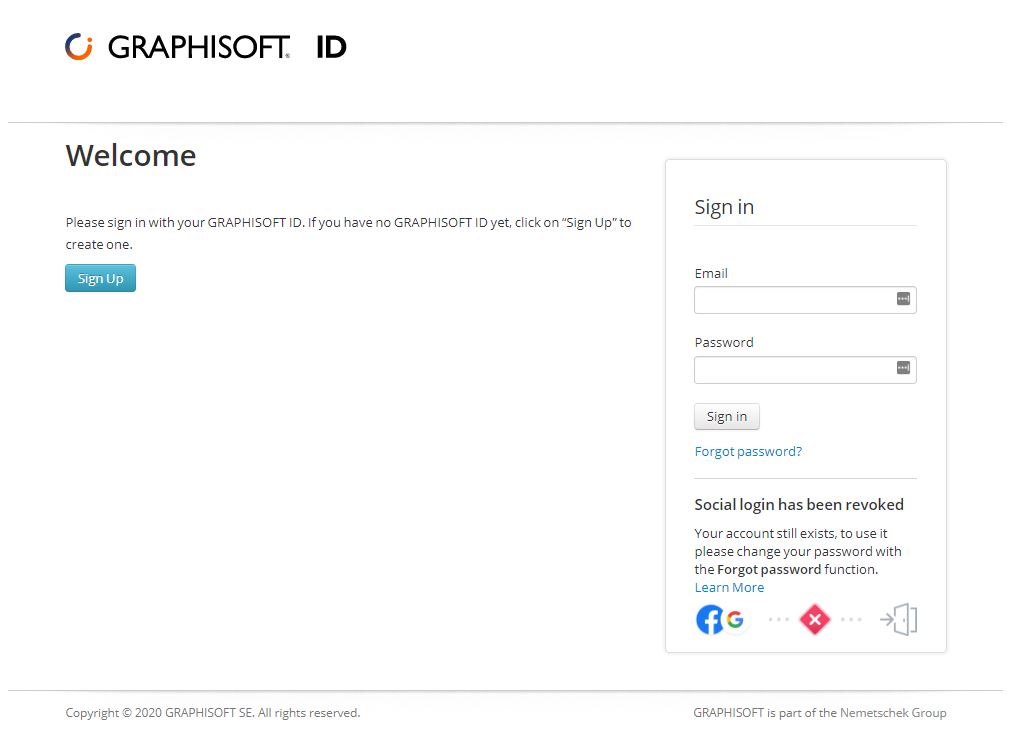 Step 3: Choose Student or Teacher, select your language and click on Continue.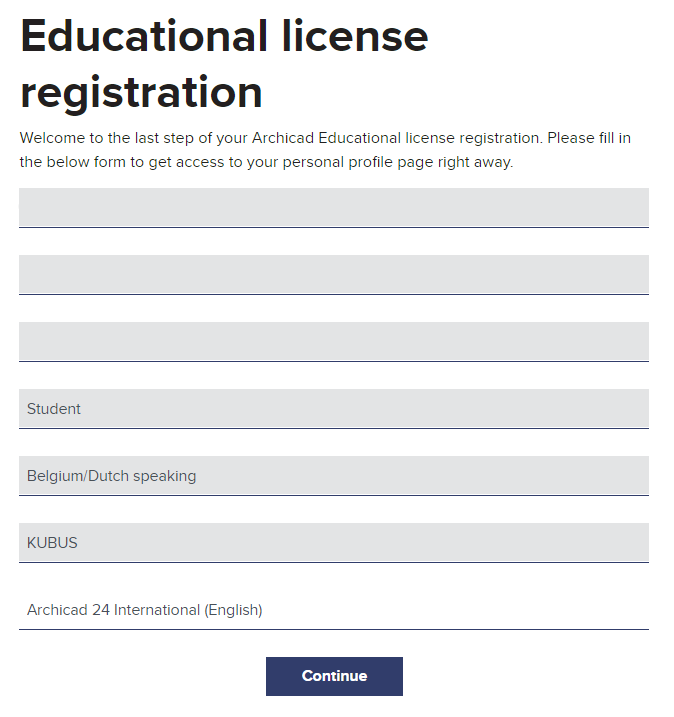 Step 4: Click on 'Apply for 1-year licence' to obtain the 1-year licence.

Step 5: Fill in the form and click on Submit.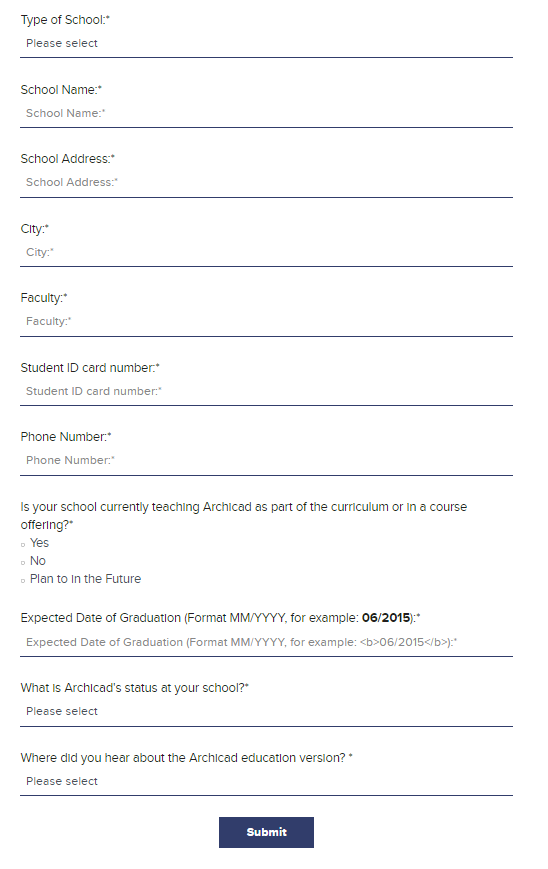 Within a week you will receive a product code for 1 year.