Step 1: Go to the Academic Software page of eMindMaps and click on the button 'Download eMindMaps' on the right.
Step 2: Open the installation file in your downloads folder.
If you are asked if changes can be made to your computer, click Yes
Follow the steps below to start the installation
Step 3: In the next step, indicate that you agree with the licence terms by clicking on 'I Agree'.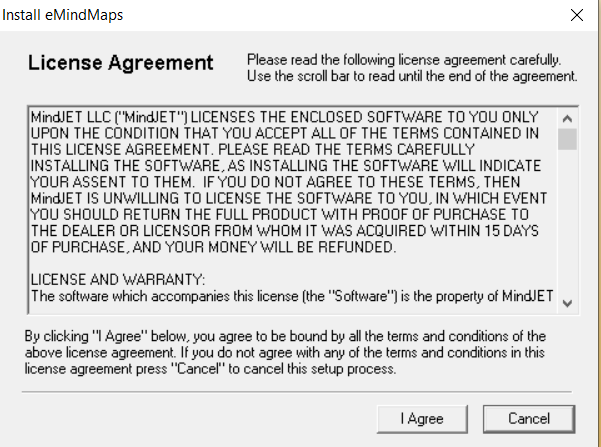 Step 4: Fill in the registration form below with your details and click on Next.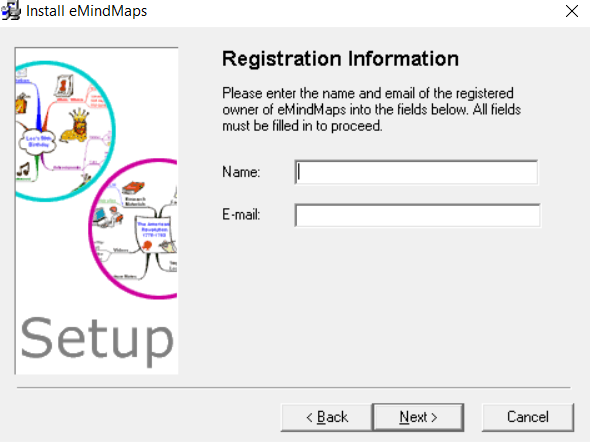 Step 5: Then you will be asked where eMindMaps may be installed. You can change the location by clicking on Browse. If the location is correct, click on Next.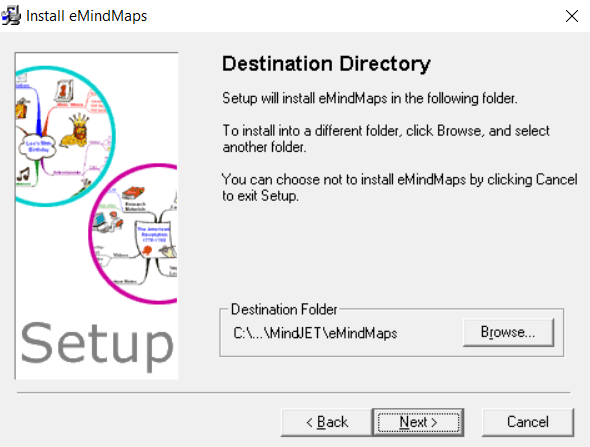 Step 6: Click on Next, eMindMaps is now installed.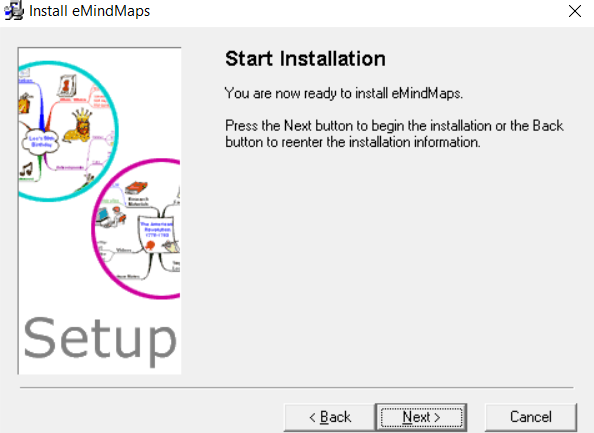 Step 7: The installation is complete. Now press OK to complete the installation.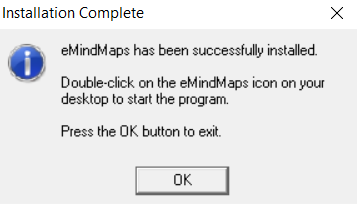 Step 8: eMindMaps is installed and ready to use.
After installation, a Readme file is displayed, but you can close it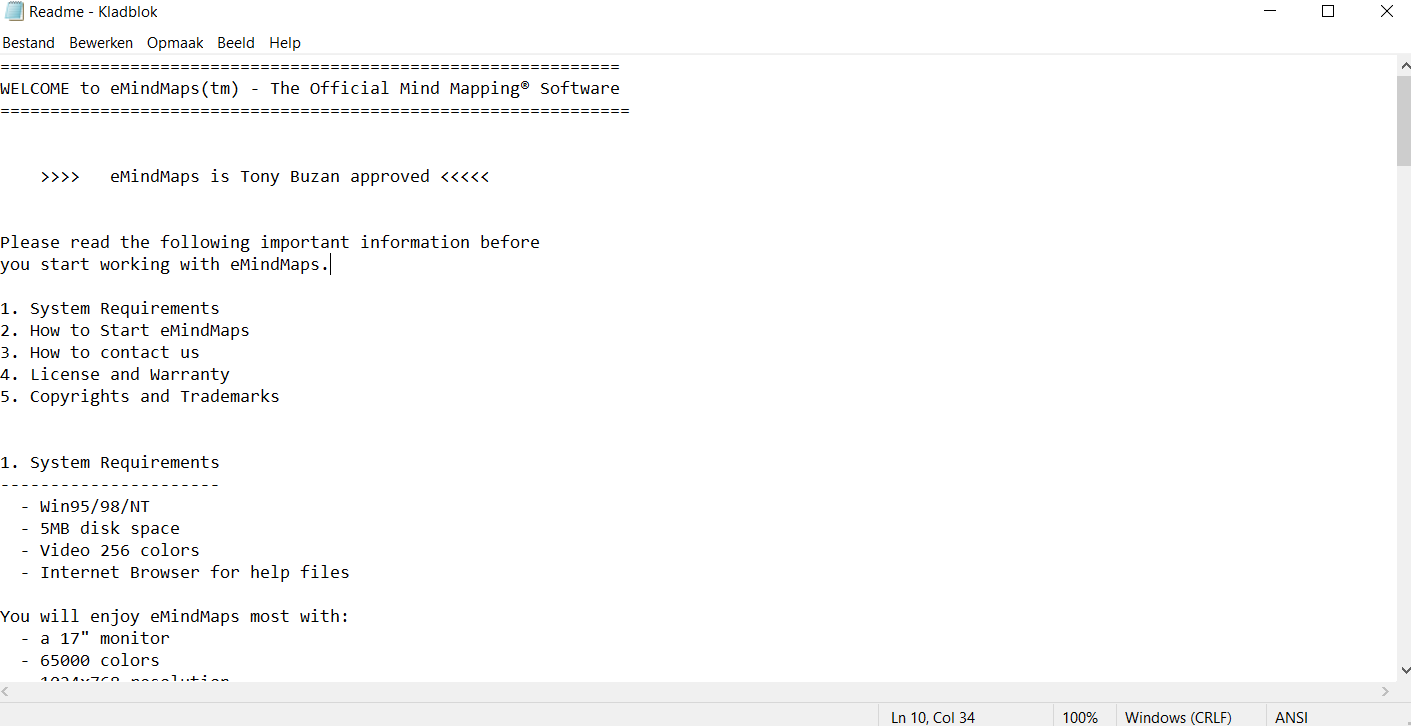 Step 9: You can launch eMindMaps by clicking on the icon on your desktop or by going to eMindMaps from the Start menu.