Install RobotStudio
Step 1: Click the button 'Download RobotStudio' on the RobotStudio page of Academic Software to download the installation file.
Step 2: Extract the download file.
Open the installation file in your downloads folder and go to the RobotStudio folder
Double-click on the Setup.exe file to start the installation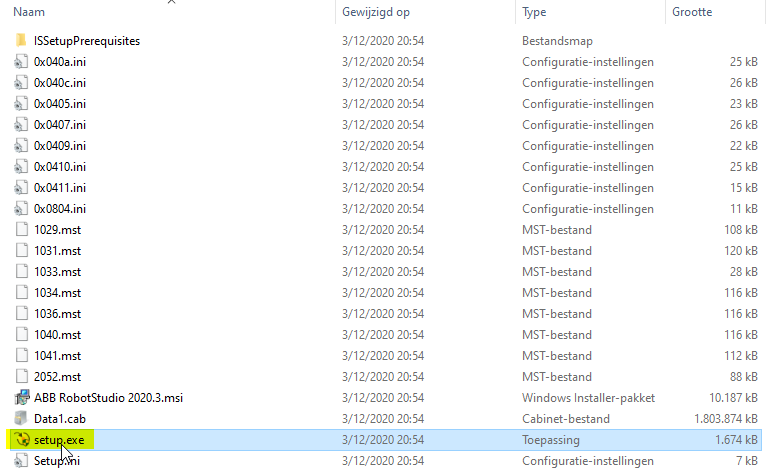 If you are asked to make changes on your computer click on Yes
Step 3: Choose your language.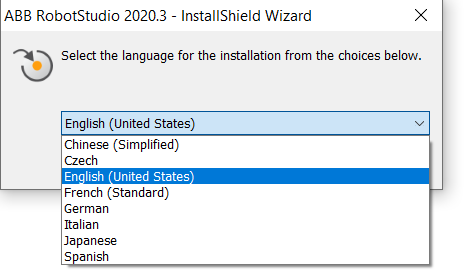 Step 4: In the next window, click on Next.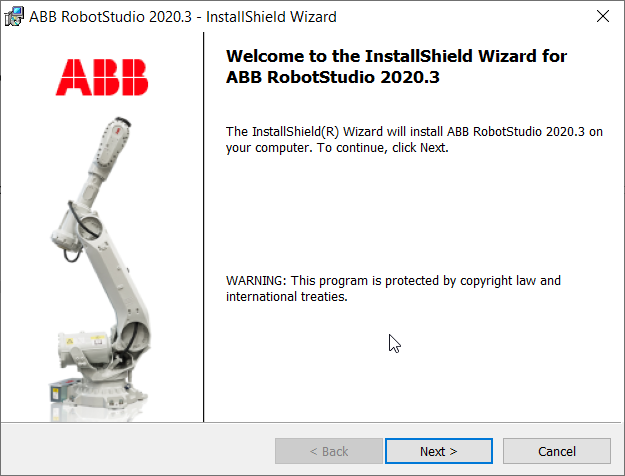 Step 5: Accept the licence conditions and click on Next.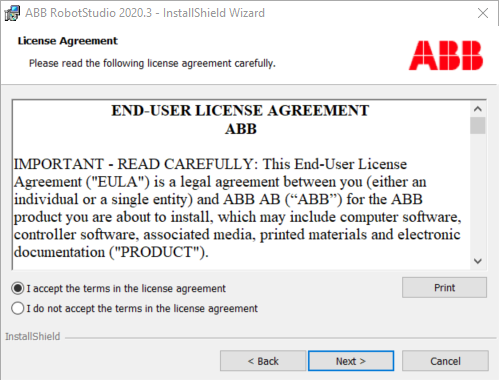 Step 6: Click on Accept at the bottom of the next window.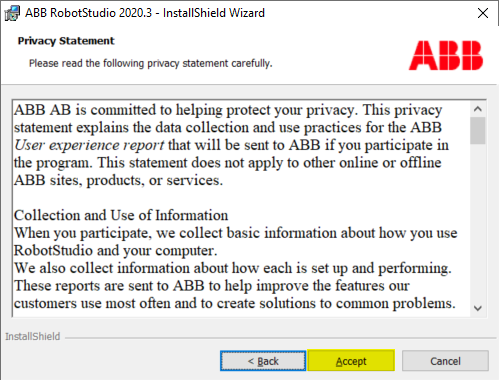 Step 7: Choose the location where you want to install the software on your computer and then click on Next.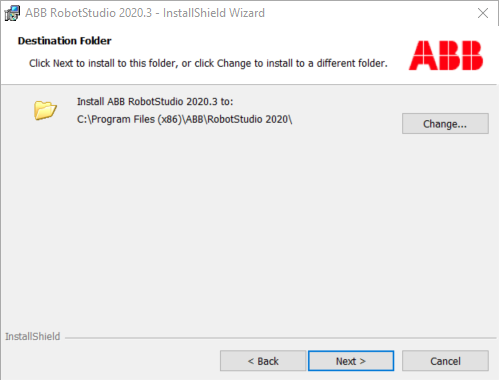 Step 8: In the next window, choose the installation you want to perform.
By default you choose Complete here
Then click on Next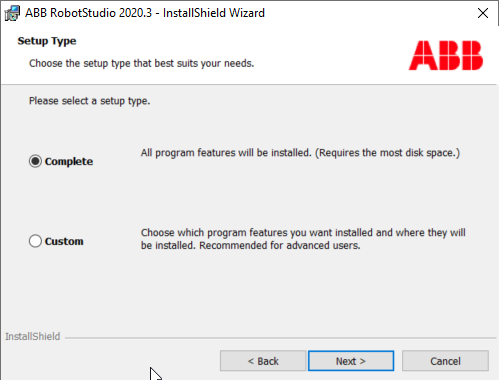 Step 9: In the next window, click on Install to install the software.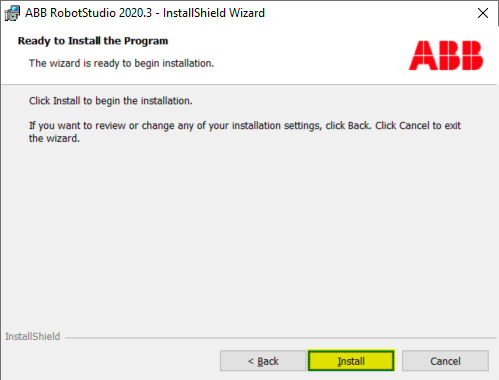 The program is being installed.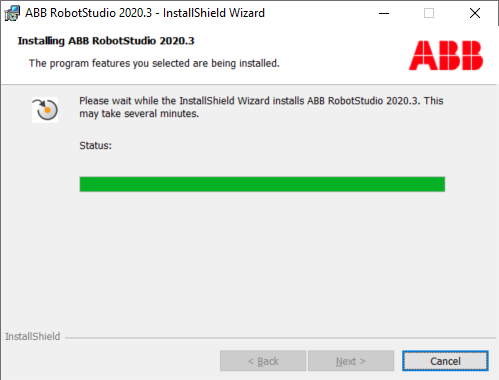 Step 10: After installation, click on Finish to exit the InstallShield Wizard.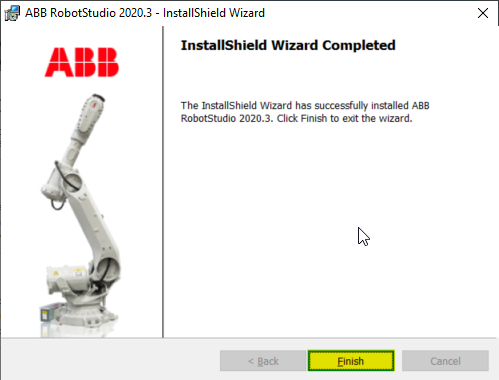 Activate RobotStudio
Attention: Connection to the VPN is required!
Make sure you are connected to HOGENT's VPN.
If you already have HOGENT's VPN installed, make sure you are connected
If you haven't installed HOGENT's VPN yet, go to HOGENT's VPN page

here

and follow the steps to download the VPN software
Step 1: Launch RobotStudio. The activation wizard launches.
Check the first option under 'Network License' ('I want to specify a network license server or manage server licenses.') and click on Next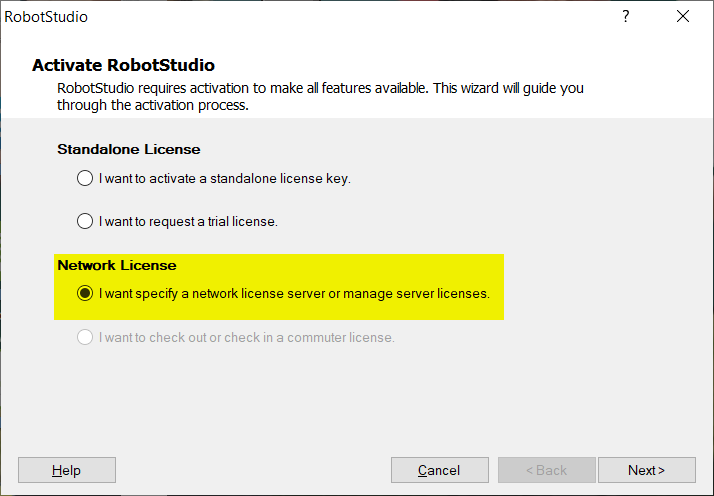 Step 2: Enter the IP address next to 'License server'. The address you enter is 172.17.0.12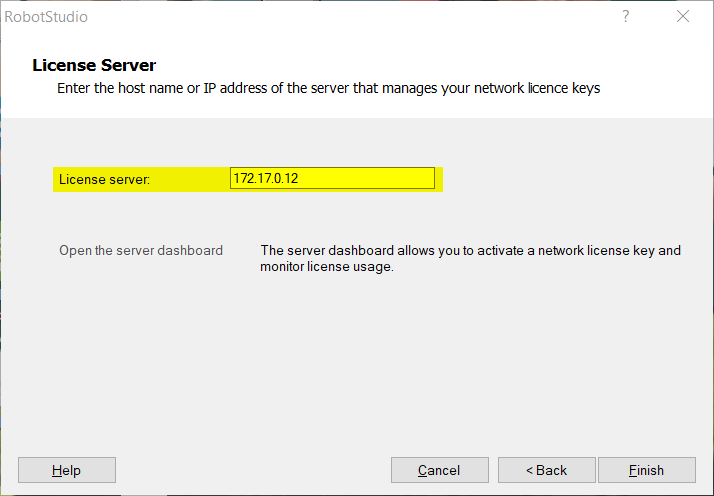 Step 3: You will receive a message to restart the software.
Click Yes to restart the software now

Step 4: RobotStudio closes and restarts. The software now launches with an activated licence.
If you receive the message that no RobotWare distribution has been found:


click on No if you do not know which RobotApp you want to use. You can still do this afterwards by going to the option RobotApps in RobotStudio
click on Yes if you already know which RobotApp you want to use and you select the App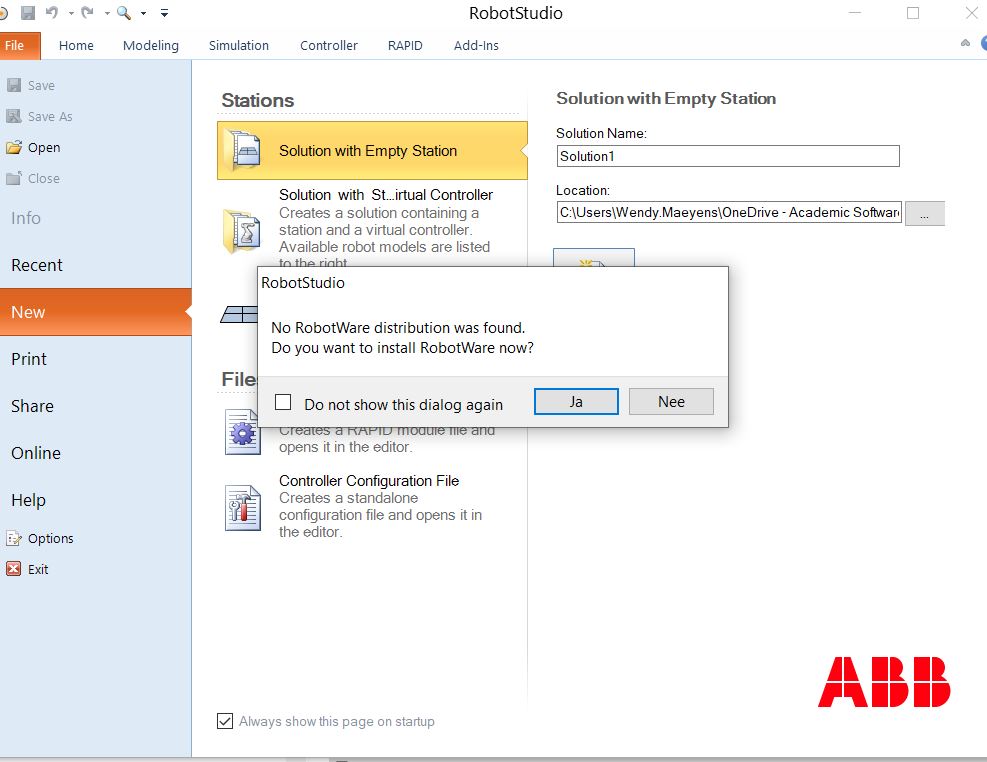 The program is installed and ready to use.
Note: You must always be connected to the VPN when using RobotStudio.