Step 1: Go to OxMetrics on Academic Software and click on the button at the top of the page to request your licence code.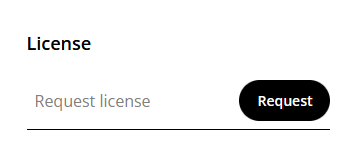 You will receive two codes, which refer to different modules of the program
Step 2: Click on the button on the right to download OxMetrics.
If you receive a warning from your browser, choose to save the file anyway
Step 3: Run the installer from your downloads folder
If you receive a warning from Windows Smartscreen, click on 'More information' and then 'Install anyway'
Step 4: Click on Next to continue.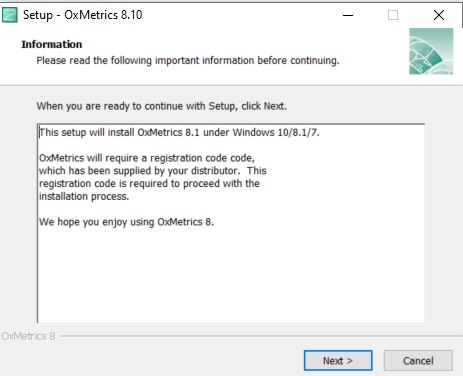 Step 5: Fill in the first licence code (PcGive).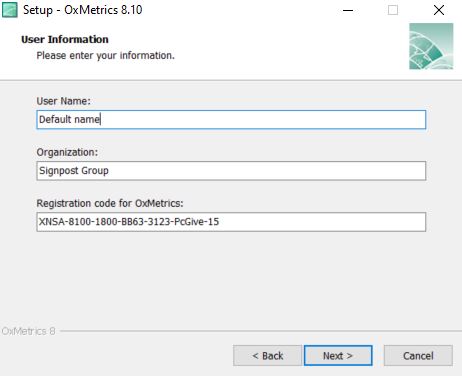 Step 6: Select where you want to save the software on your computer and click on Next.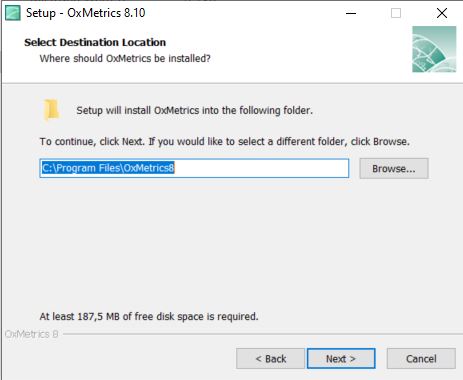 Step 7: If you want to create an icon on your desktop then check this box below and click on Next.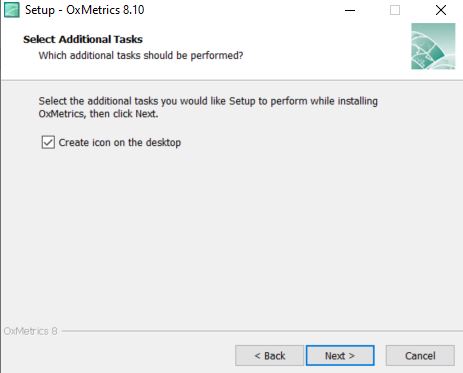 Step 8: Click on Install to install OxMetrics on your computer.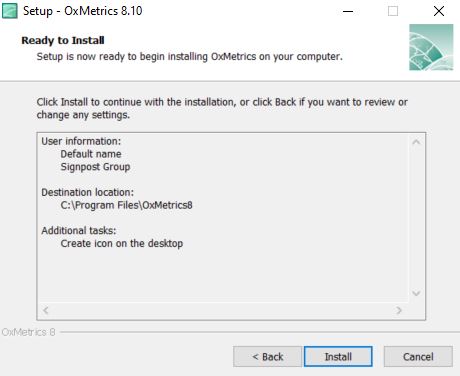 Step 9: After the installation click on Finish and run OxMetrics.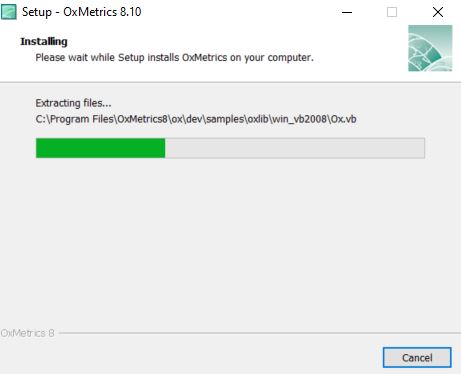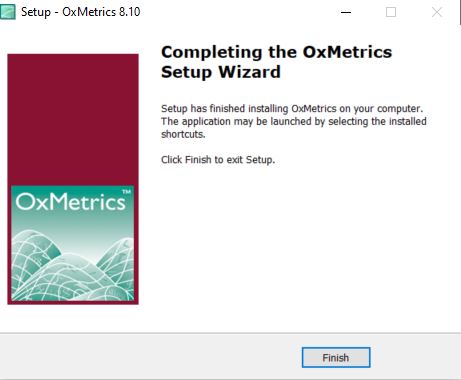 Step 10: Once you launched OxMetrics click on Help in the drop-down menu and click on 'Registration...' You will see the following screen.
Click on 'Add registration code' and fill in the second code (G@rch)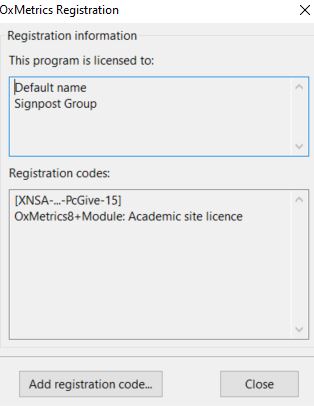 Step 11: Click on 'Register the new code'.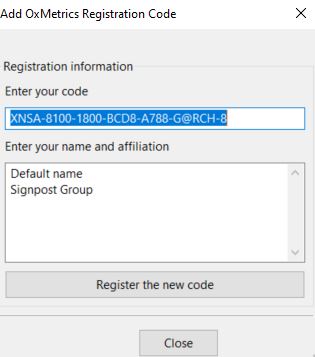 Step 12: You will see the following message. Click on No.

Step 13: The code was added and you can start using OxMetrics.