Request your license
To get started with SketchUp, you must have an active Trimble ID, linked to your school email address.
Create a Trimble ID
Step 1: Go to 3dwarehouse.sketchup.com.
Step 2: Click the icon in the upper right-hand corner to create a new Trimble ID or log in.

Step 3: Fill in your school email address and click on Next.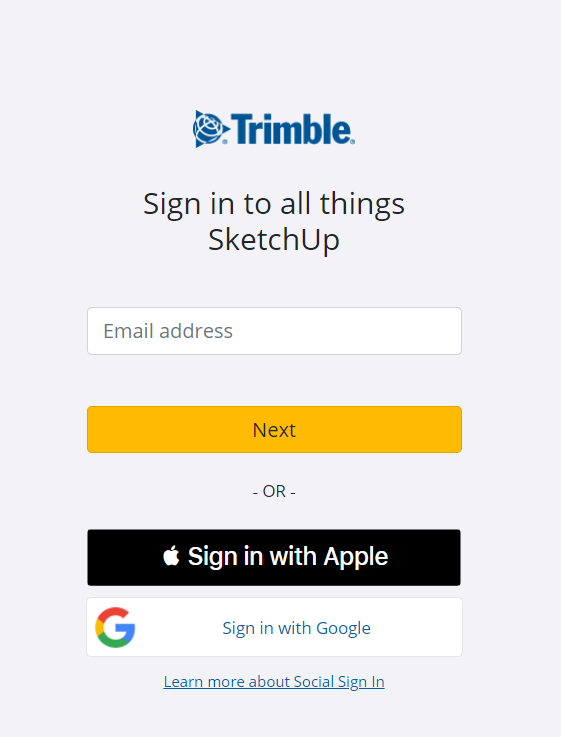 Step 4: Fill in the requested details and click on 'Create new account'.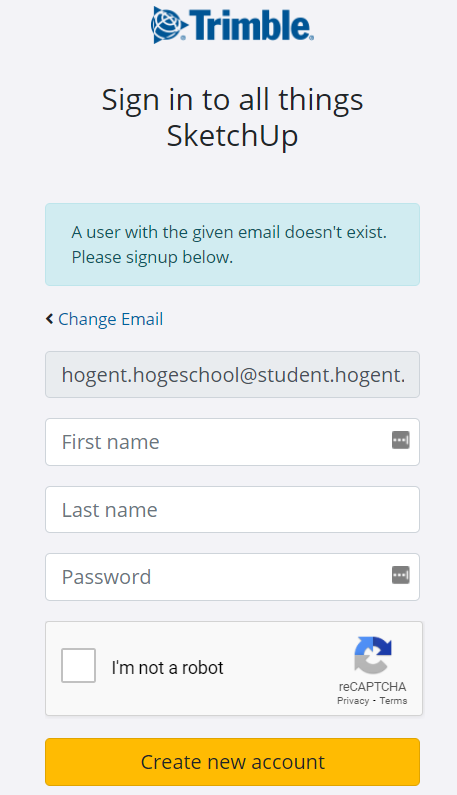 Step 5: You will receive an activation email. Check your junk mail if you can't find it. Click on the link in the mail to activate your account.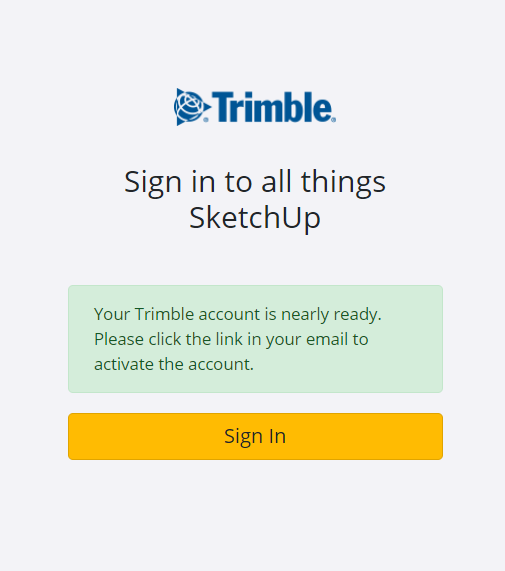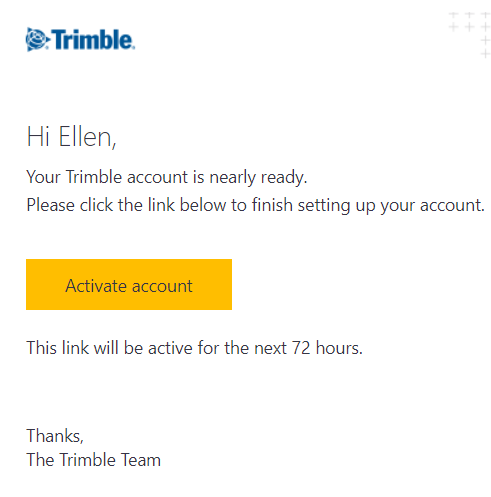 Step 6: Go back to the Academic Software page.
Click on Request to complete your request.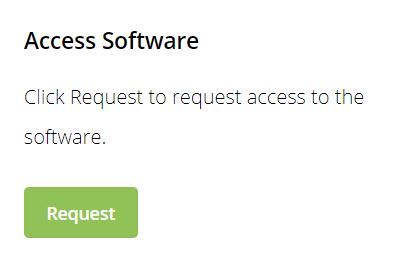 Your request must first be processed, this may take two to three working days. As soon as your request has been processed, you will receive an email from Trimble. You can also check the status of your order at any time by logging on to the Account Management Portal
Install SketchUp
Note: the screenshots below were taken from the SketchUp Pro installer. However, the process is the same for the installation of SketchUp Studio.
Step 1: Download the software by clicking on the green 'Download SketchUp Studio' button on Academic Software.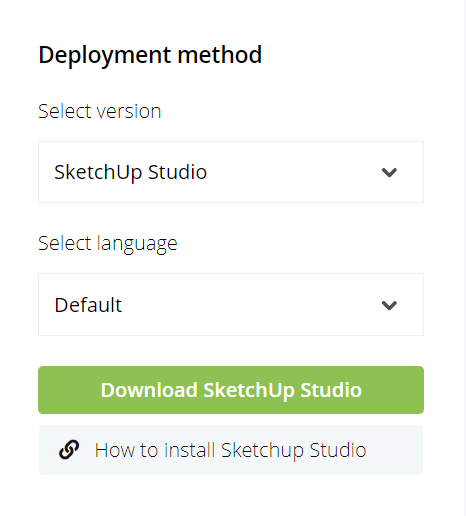 Step 2: Look for the downloaded file in your download folder. Double-click it to open it, then double-click the .exe file inside to start the installation. For Mac, right-click the installation file and choose Open to prevent the program from being quarantined.
Step 3: Select the installation language and click on Next.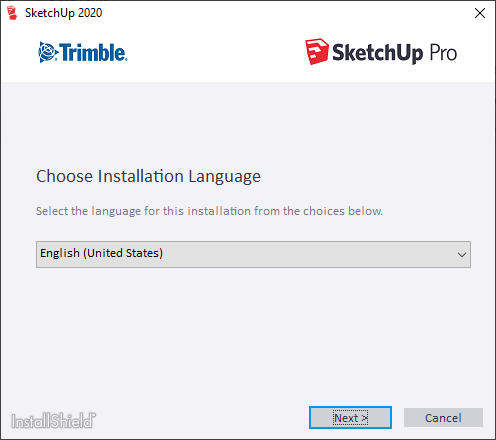 Step 4: Choose the desired language and the location on your PC where SketchUp Studio will be installed and click Install.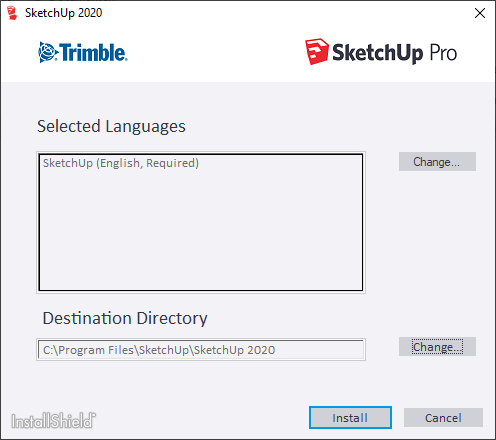 Step 5: The software is being installed. Do not shut down your computer.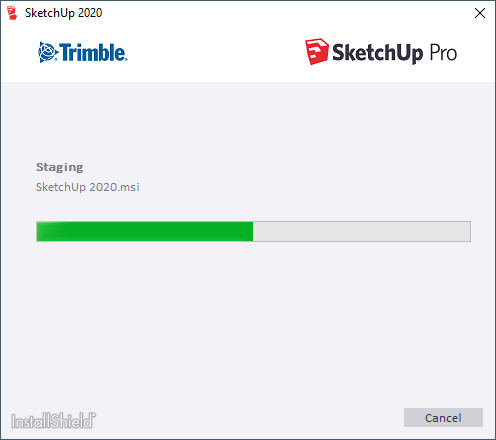 Step 6: Click Finish to complete the installation. The program is now installed and ready to use. Log in with the account you have requested via Academic Software.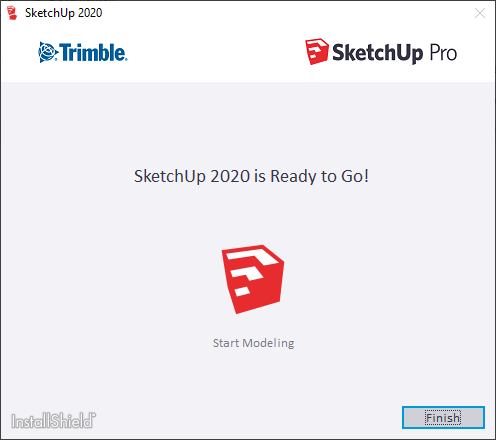 You can now get started with SketchUp Studio.