Step 1: Log into Academic Software with your school account, and look for your Autodesk software in the search bar, then click on the tile.
On the software page, click the download button on the right to go to the Autodesk Education page, or click on this link instead.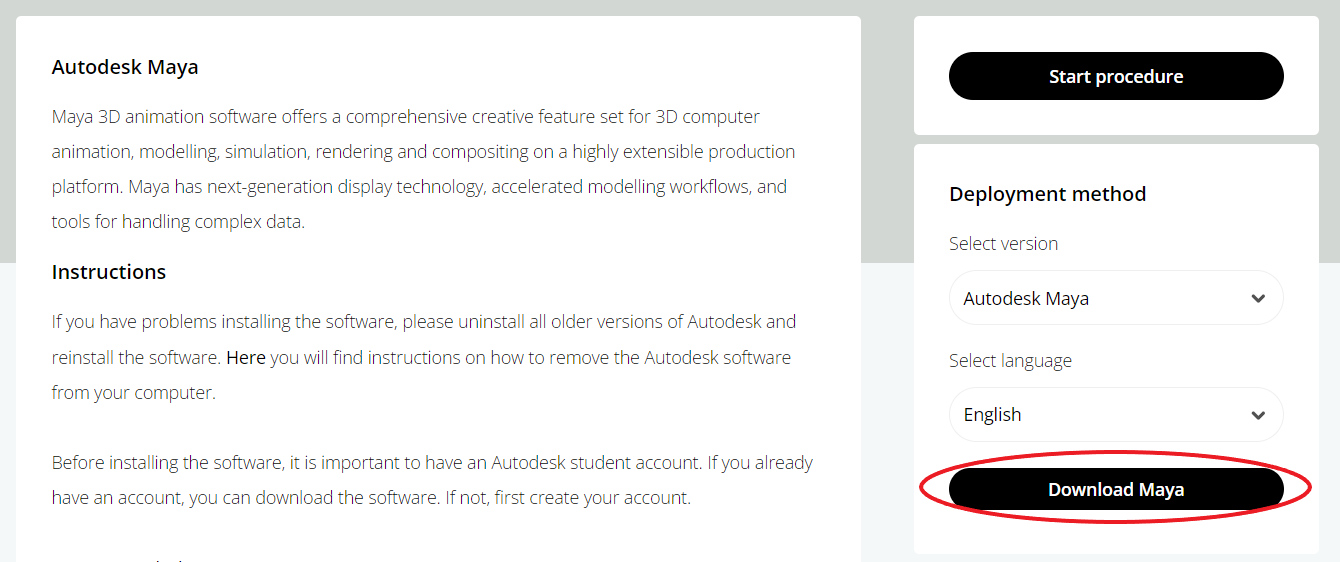 Starting the Autodesk Education eligibility verification
Step 2: Log in to the Autodesk Education page and click on 'Get Products'. If you don't have an Autodesk account yet, you can create one here.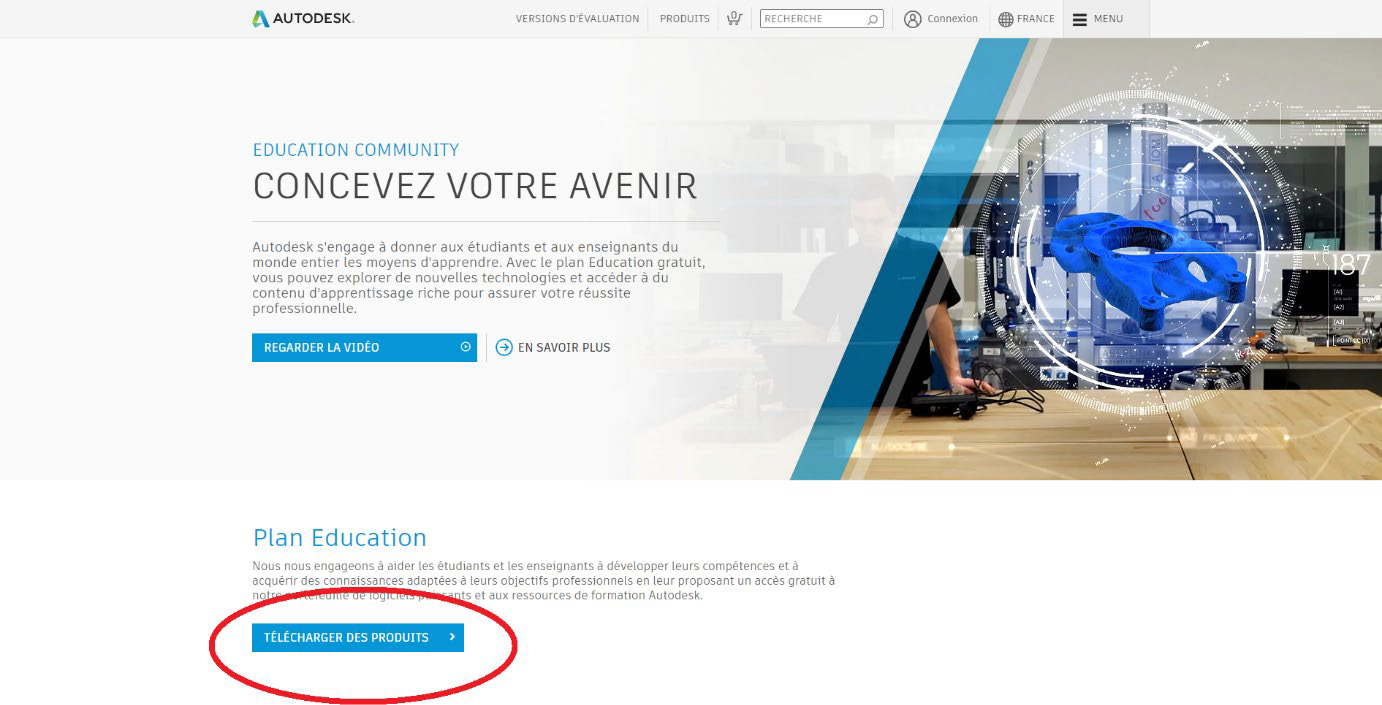 Step 3: Click on the black 'Get started' button to start the verification process.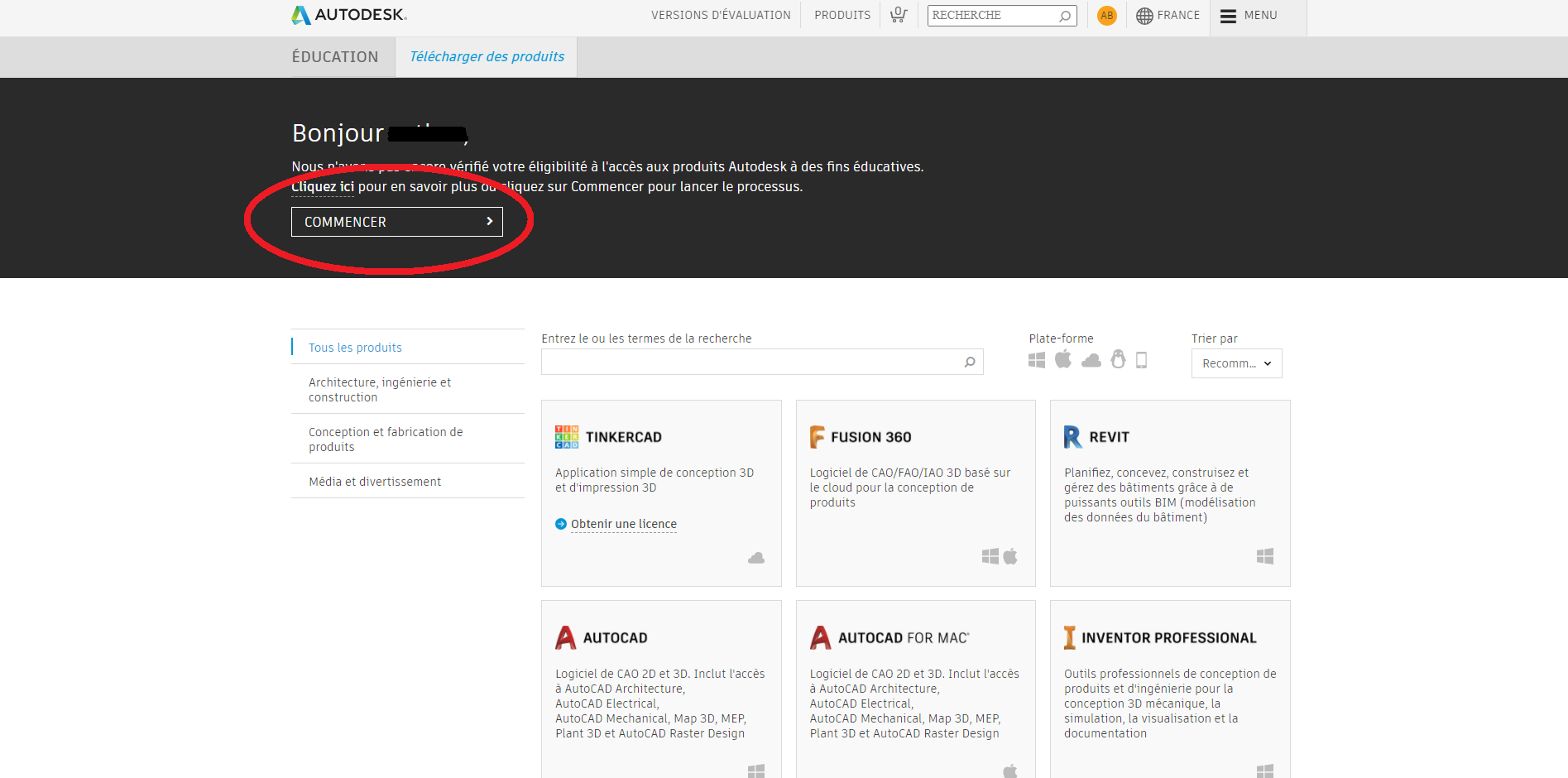 Step 4: Fill in the form, choose 'University/Post-Secondary' as the type of institution, then type in the name of your school and choose the closest option.
Step 5: On the next page, choose 'Other' and then fill in your start date (your first year of study) and end date (your theoretical graduation date).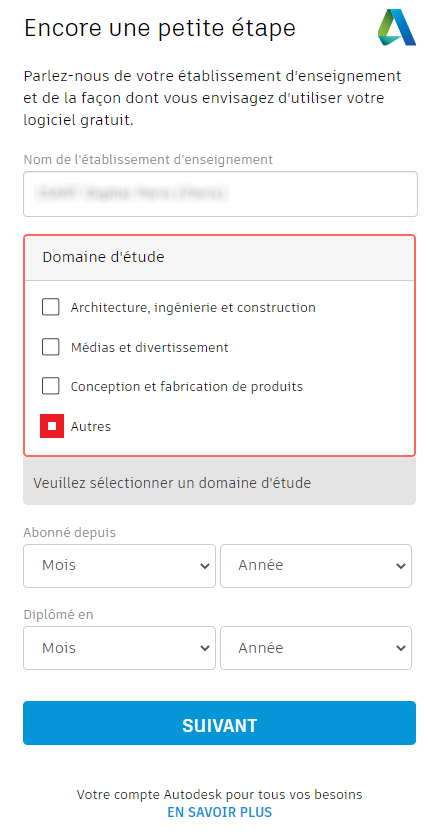 Step 6: Provide your proof of education for the current year. Follow the instructions on the page. You can normally download your school certificate on your school's student page. You can drag and drop or select this document on the Autodesk page. The eligibility verification process can take up to 48 hours.


Step 7: Once you have received the validation email, return to your Autodesk education area and click on 'Get products'.
If you have not received this email, make sure to check your spam box.
If you still encounter issues with the verification of Autodesk Education, please contact our technical support. You can contact us by chat, phone, or email at info@academicsoftware.eu.
Step 8: Click on 'Get product' under the title you want to install. Choose 'Install' if possible. (This installer requires an internet connection to download and install the software. It is also possible to download the full installer by choosing 'Download' from the menu, instead of 'Install'.)
You can also choose your version, language and operating system here.
Step 9: Run the installer file and follow the instructions. Once the installation is complete, choose 'Single-user' and then log in with your school details.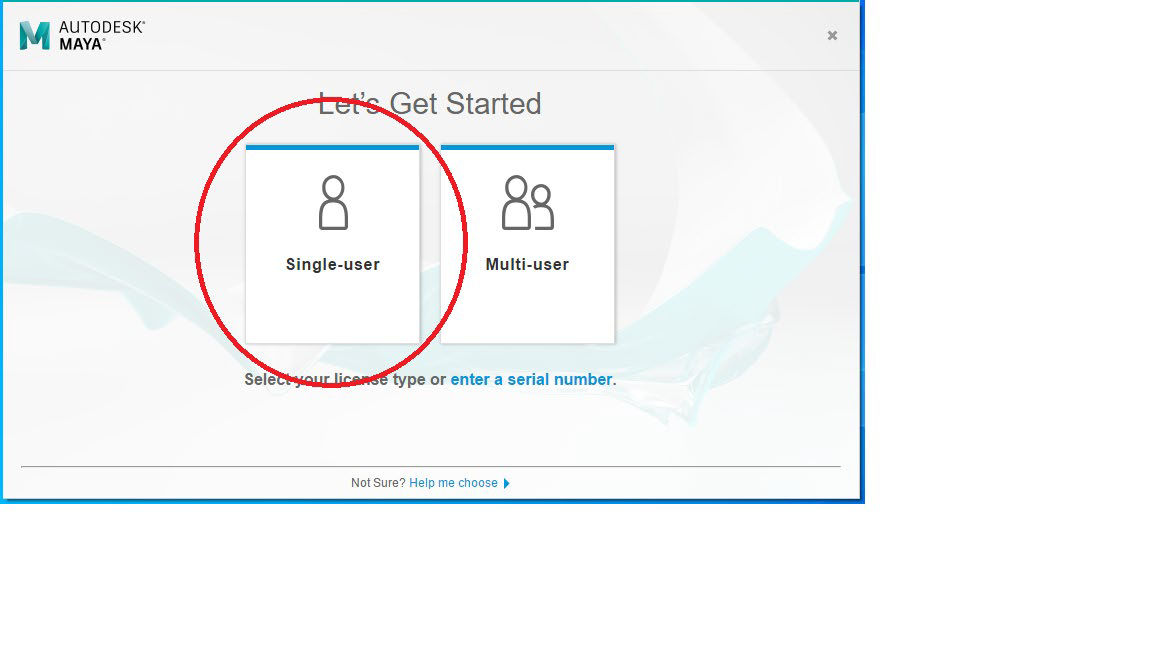 Note: If you downloaded a trial version before and you see this screen, click on 'Already have a license?', and log in with your Autodesk account.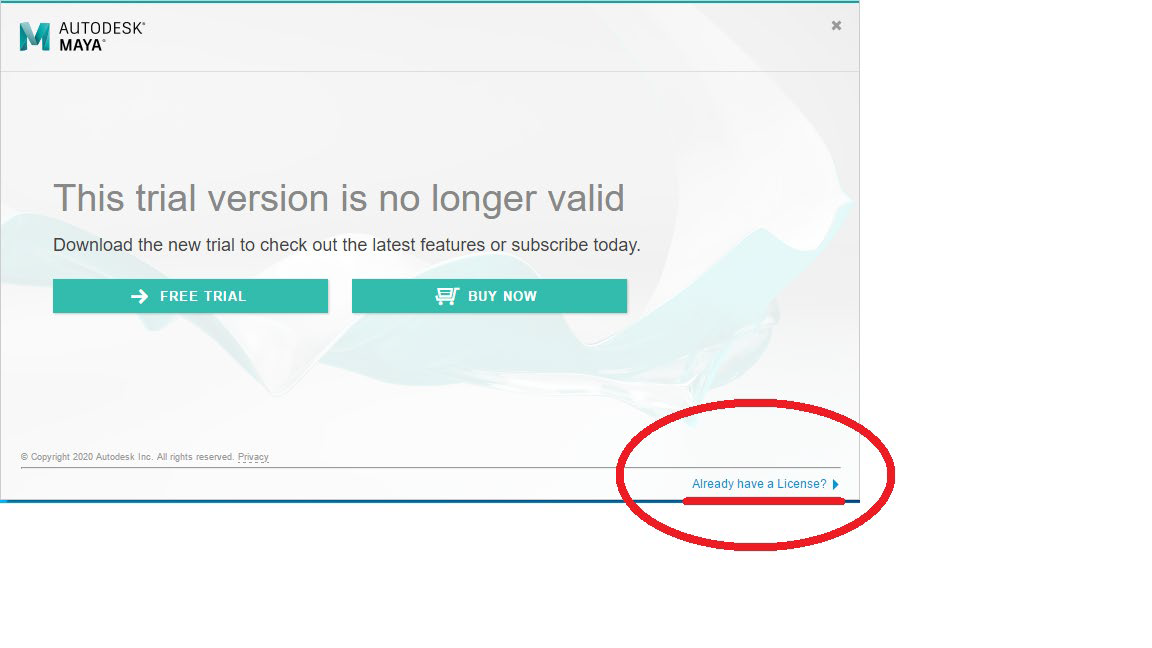 Your Autodesk software is now ready to use.