Step 1: Go to the Academic Software page of Anatomy and click on the button 'Download Anatomy' to start the installation.
Step 2: You will be redirected to the website where you can register or log in to start using the free version.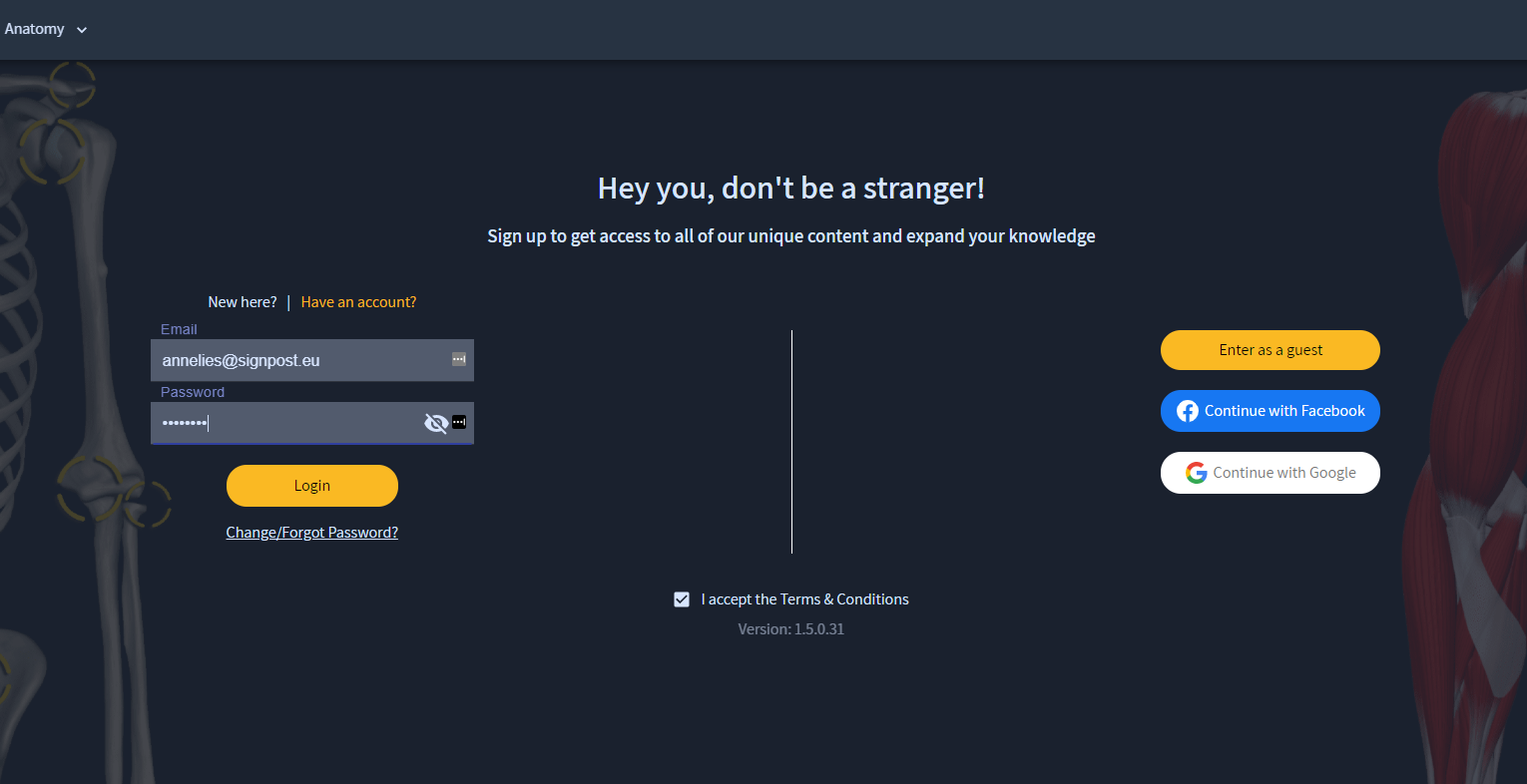 Step 3: You can start using the software online.