Step 1: Go to the Academic Software page of Stellarium and click on the button 'Download Stellarium' to start the download.
Step 2: Open the installer in your download folder. You will get a Windows Smartscreen asking whether the software may be installed. Click on Yes.
Step 3: Choose your language and click on OK.
Step 4: The installer starts. Click on Next after you have closed other programmes.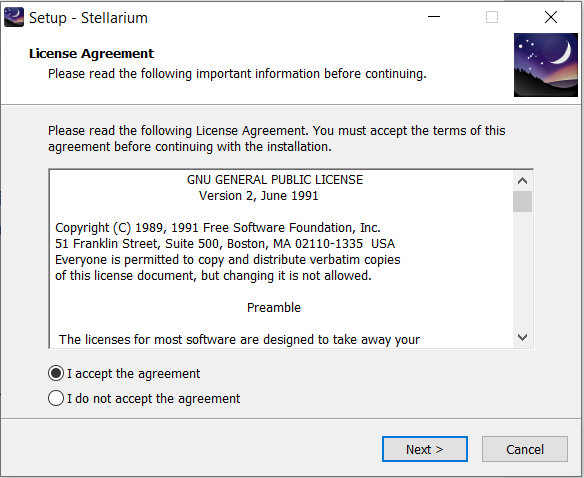 Step 5: Read and accept the licence agreement.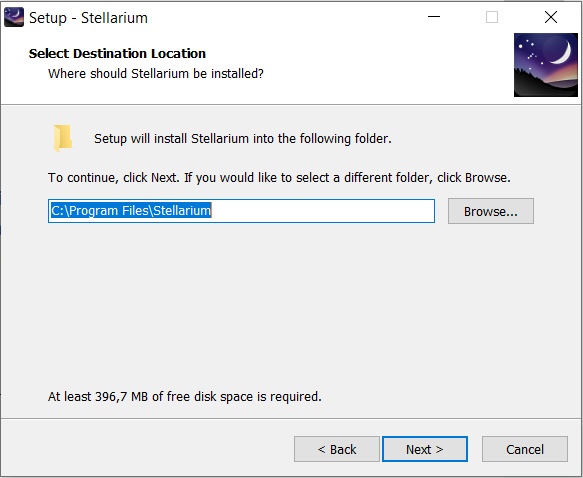 Step 6: Determine where to install the software and click Next.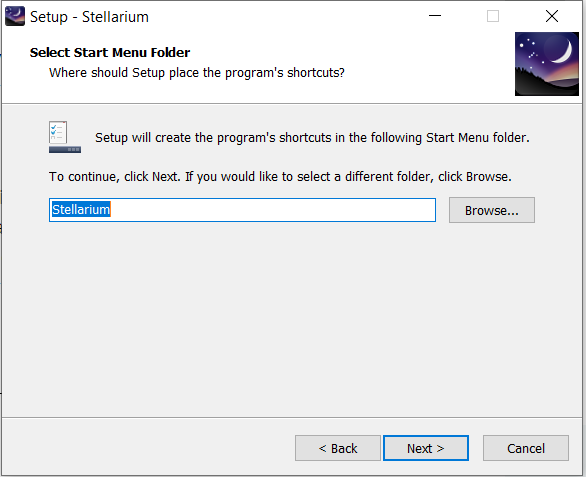 Step 7: Select additional tasks and click on Next.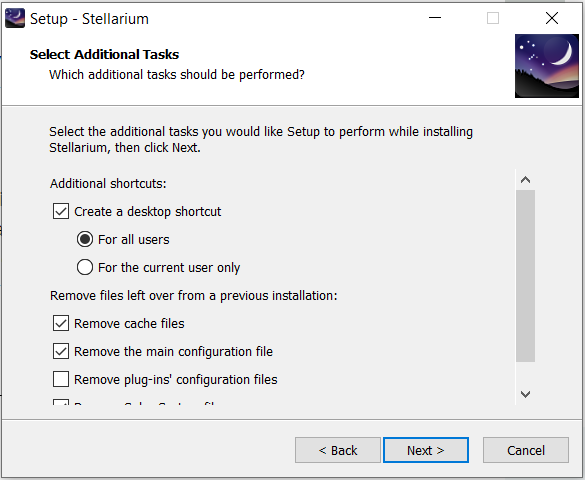 Step 8: Click on Install.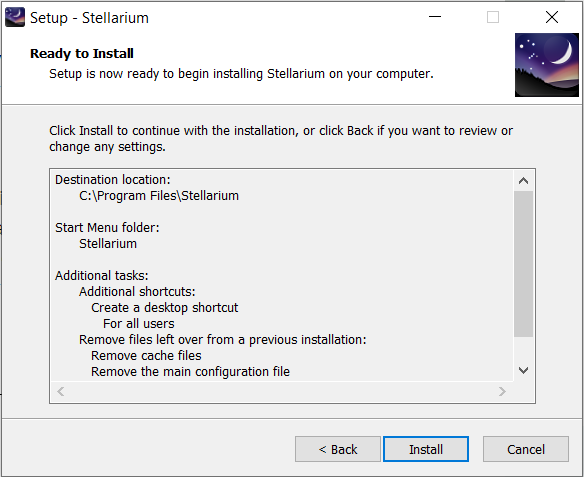 Step 9: Click on Finish.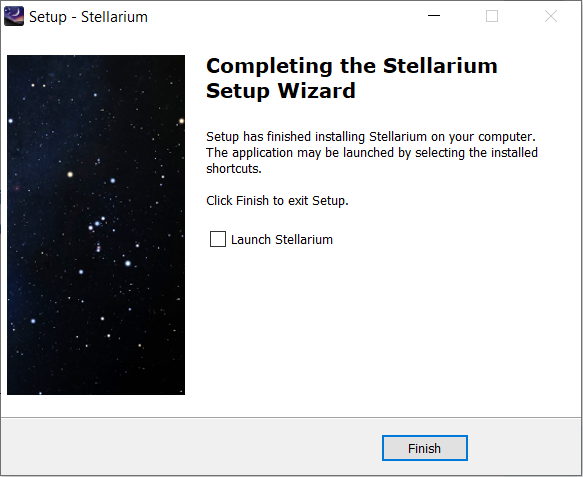 The software is installed and ready to use.