All Autodesk software requires you to create a student account. Attention: A valid student certificate with date is required!
This allows you to use the Autodesk software free of charge for one year. You can create an account on any Autodesk tile.
To do so, press the green 'Start procedure' button and follow the steps in the manual.
As soon as you have your account, you can install any software you like.
Step 1: In Academic Software, select the 'Autodesk AutoCAD' tile.
Step 2: Click the green 'Download Autocad' button. You will be redirected to the AutoCAD page.

Step 3: Log in with your account and choose the desired version. You will get your serial number and product key. These will also be sent to you by e-mail.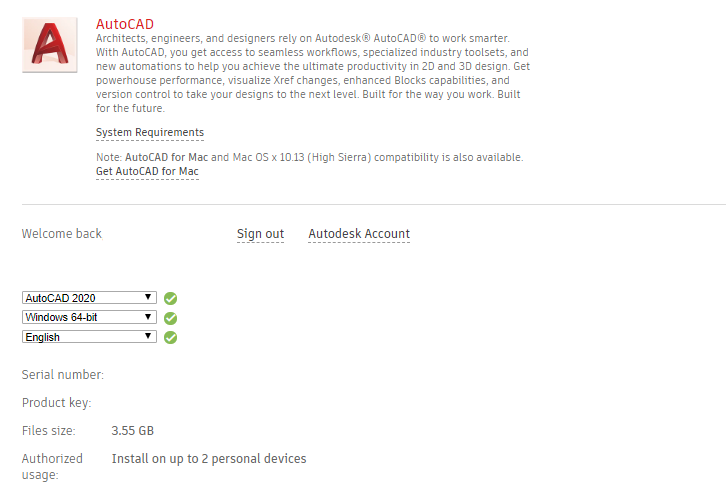 Step 4: Read and accept the license agreement and click on Install.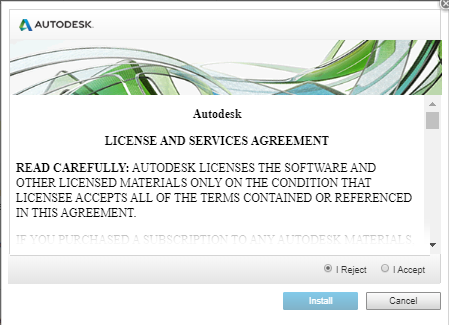 Step 5:
You will get a Windows smart screen asking you to download the software.
Confirm it.
The software is being downloaded. This may take a while.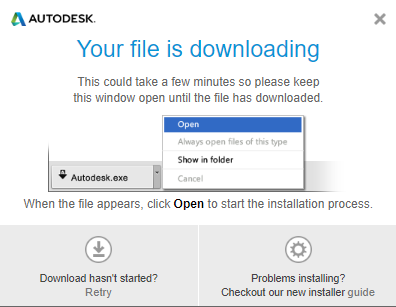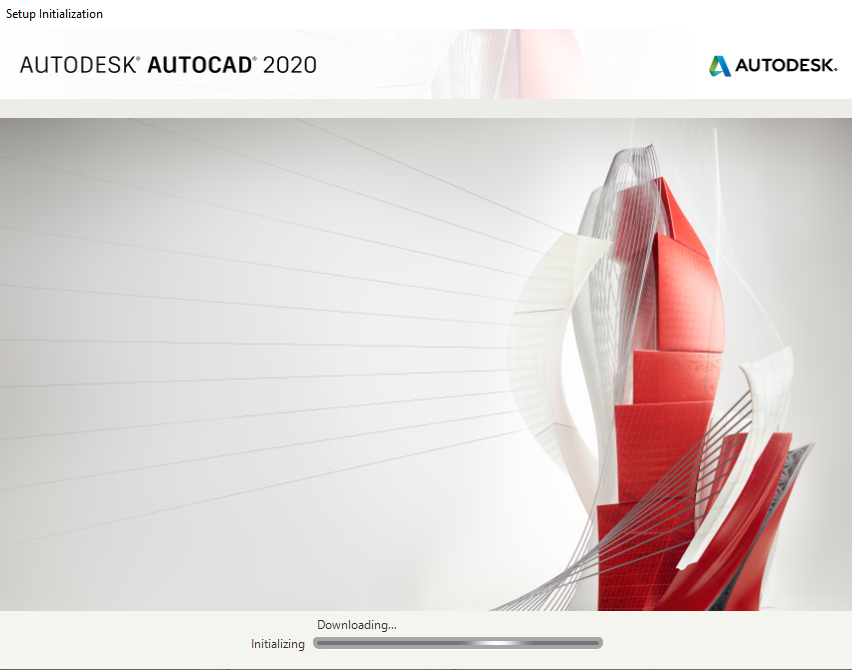 Step 6: After downloading the software, you need to install it.
Under 'Tools & utilities' choose the features you want and click on Install.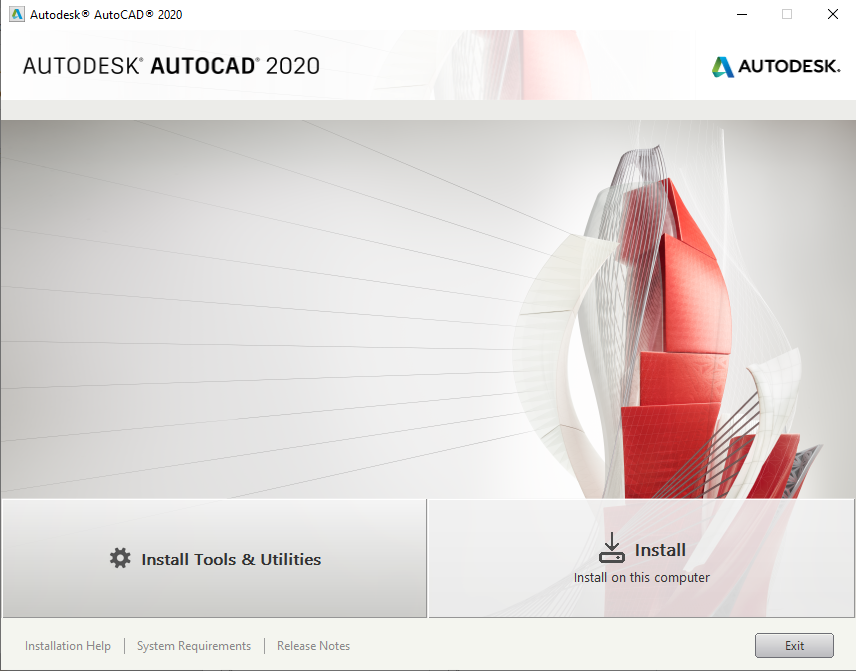 Step 7: Choose the installation folder and click on Install.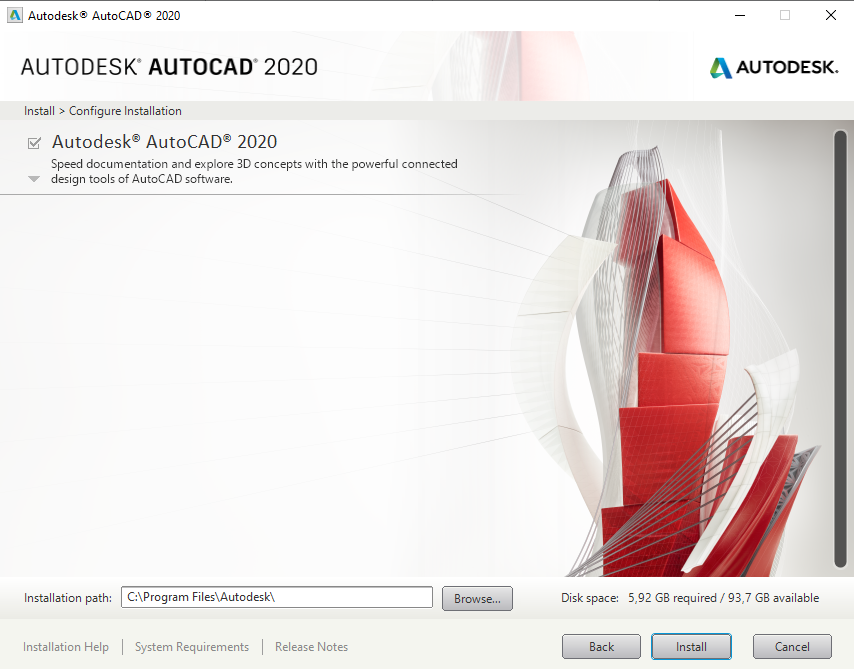 Step 8: The installation process takes a while, depending on the power of your computer.
Step 9: Once the software is installed you can log in with your account and the product key you received. You can work with the software.