Sometimes a certain software title is not included in your bundle. Additional software can be purchased as an option at the bottom of the page. It is up to the school to decide if this option is available.
Suppose you want to buy SketchUp Studio.
At the bottom of the page, click on 'Add to package' under the software you wish to purchase.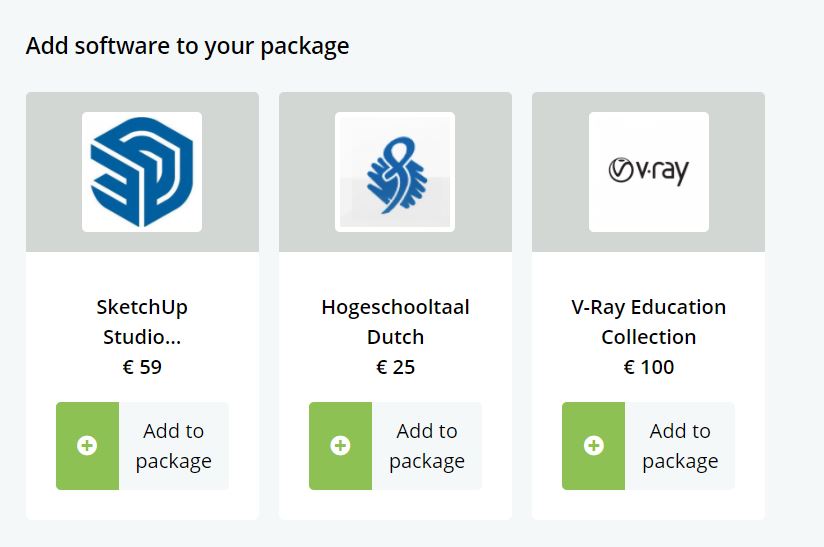 Select the desired software and click on 'Buy extra software'.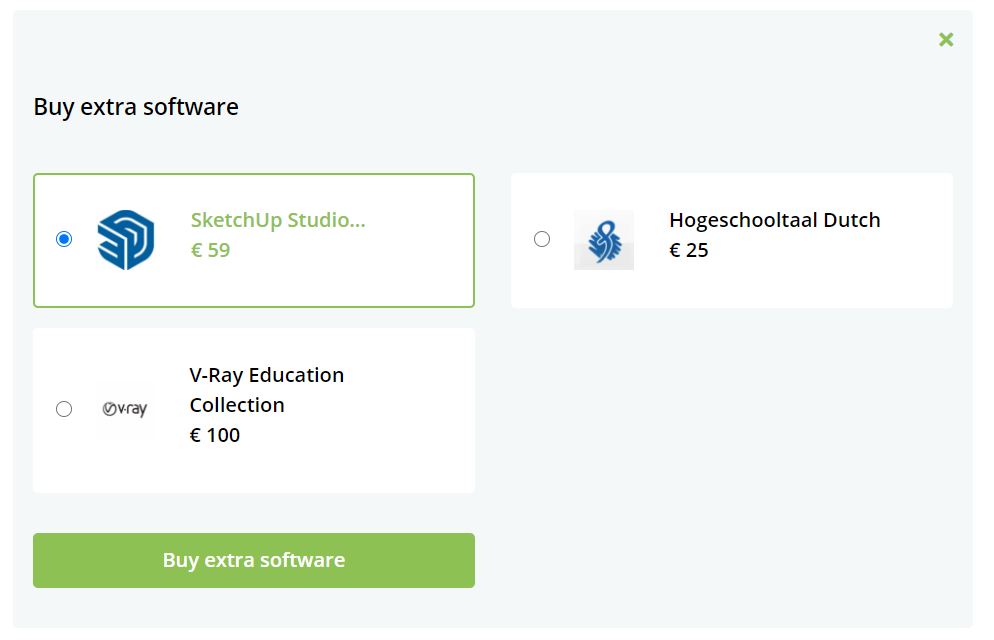 OPTION 1: PAY IMMEDIATELY
Click on 'Continue to payment'.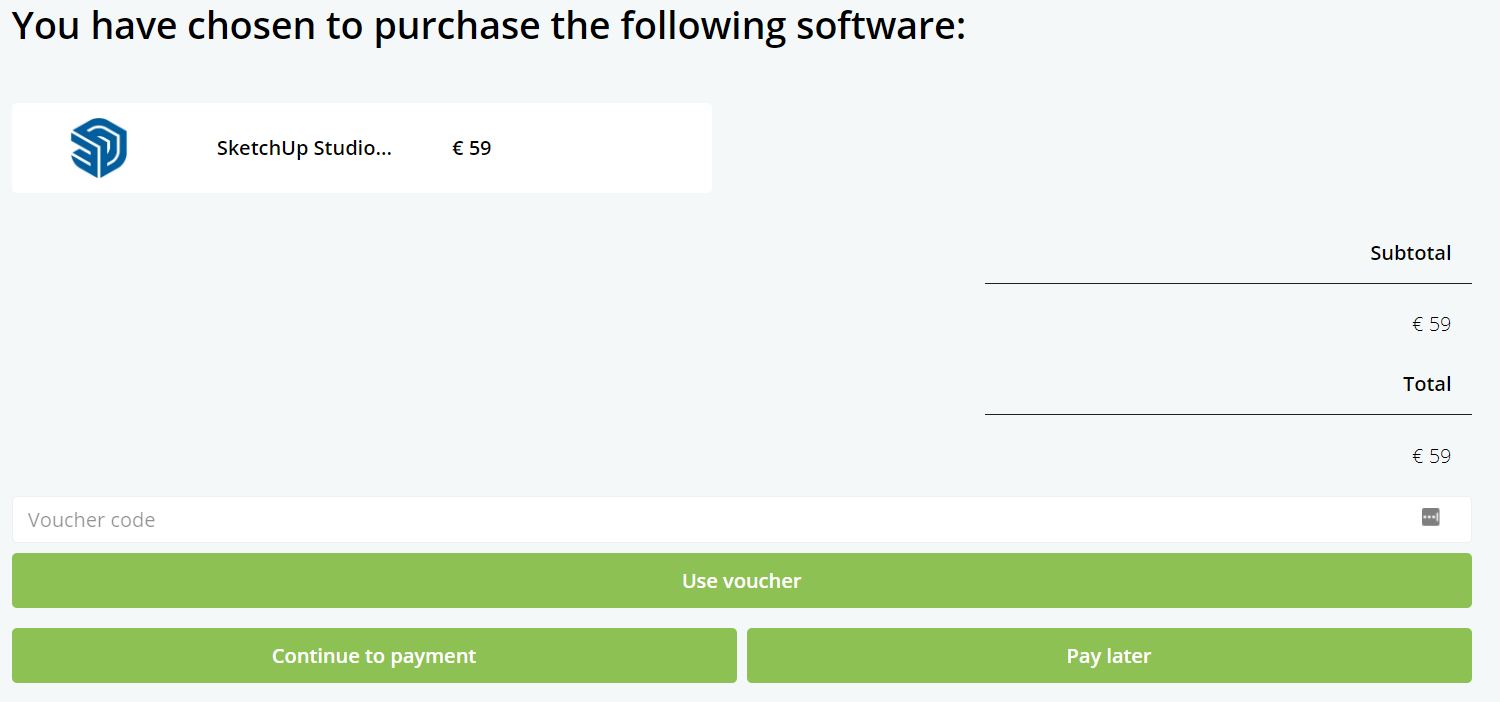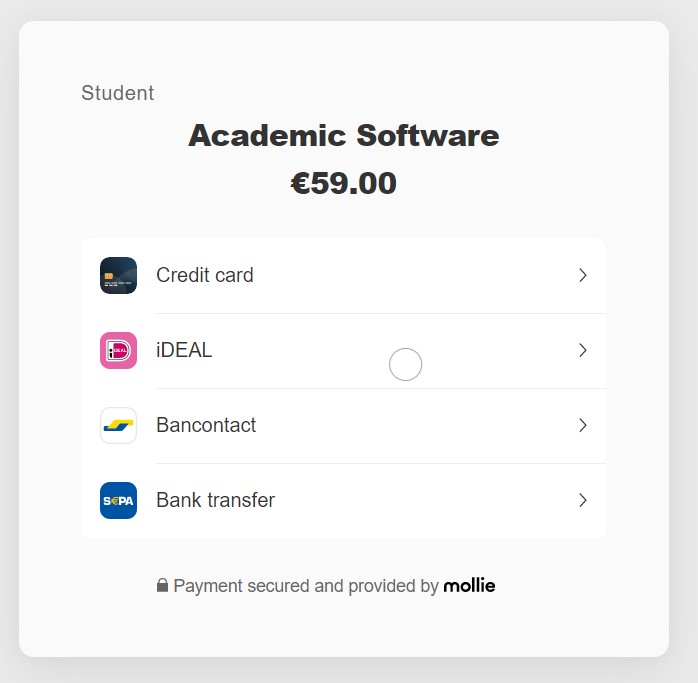 Choose your payment method. You will be redirected to the banking application.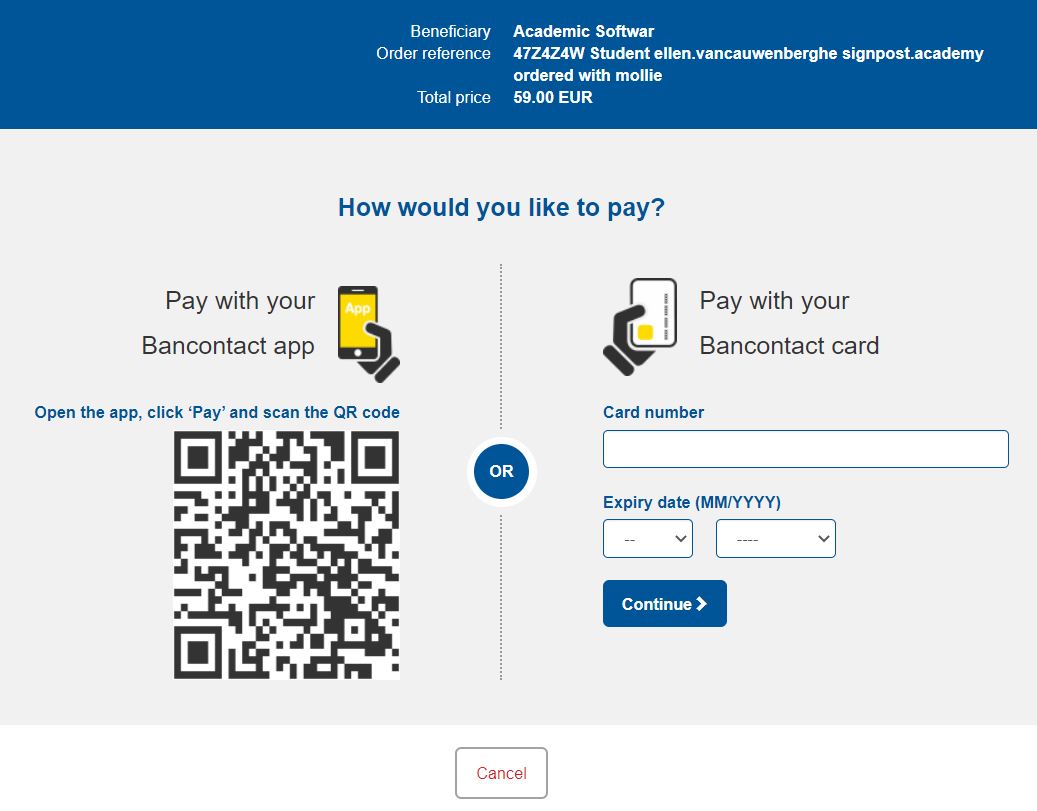 Once we have received your payment, the software is immediately added to your bundle and you can install it.
OPTION 2 : PAY LATER
Click on 'Pay later'.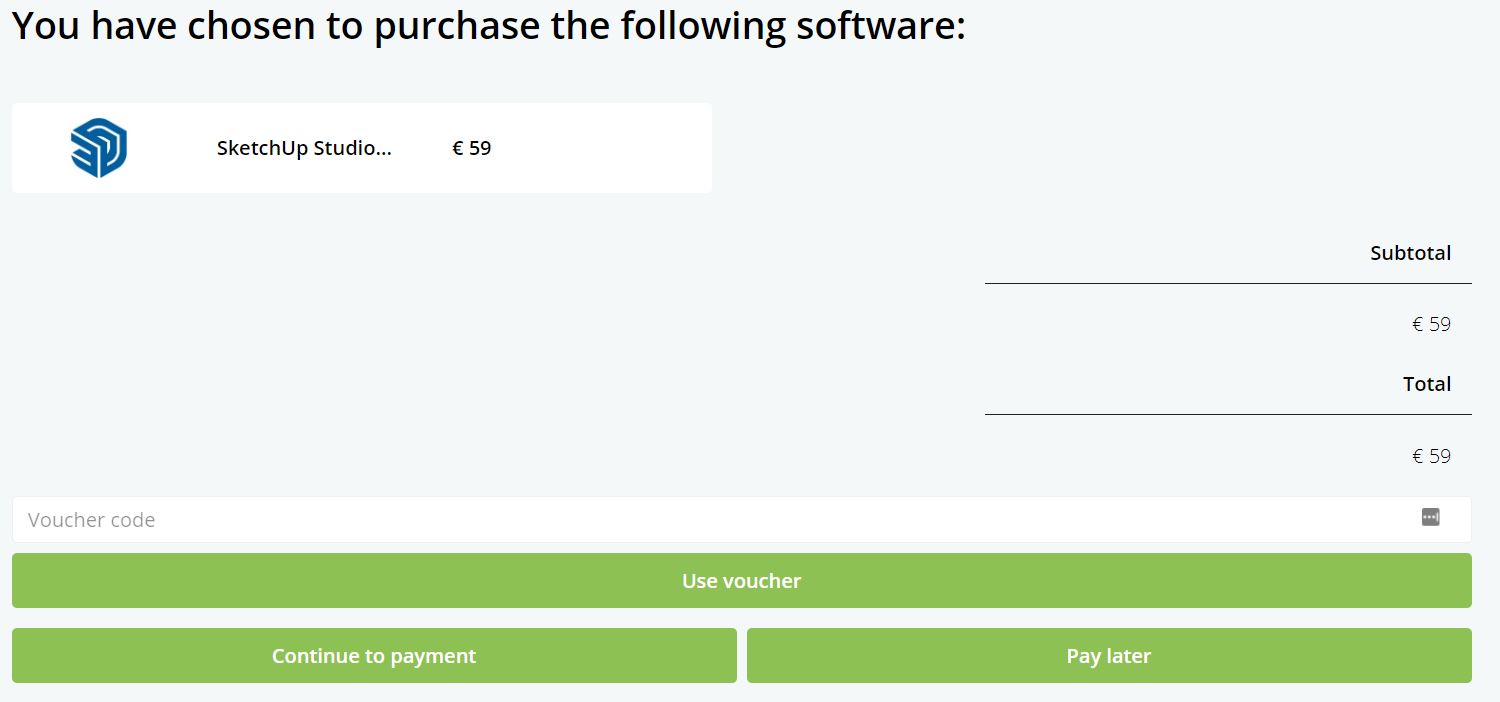 If you click on your name, you will see 'Order in progress'. Here you can check the status and complete the payment later.

OPTION 3: USE A VOUCHER
More information on this option can be found in the article below: