Step 1: Go to the Academic Software platform and log in.
Step 2: Scroll to the bottom of your dashboard where you will see additional software available for your package.
Step 3: Click on the button 'Add to package' to go to the purchase page.
Step 4: Select the software you want to buy and click on 'Buy extra software'.
OPTION 1: PAY IMMEDIATELY
Step 1: Click on 'Continue to payment'.
Step 2: Choose your payment method. You will be redirected to your bank app.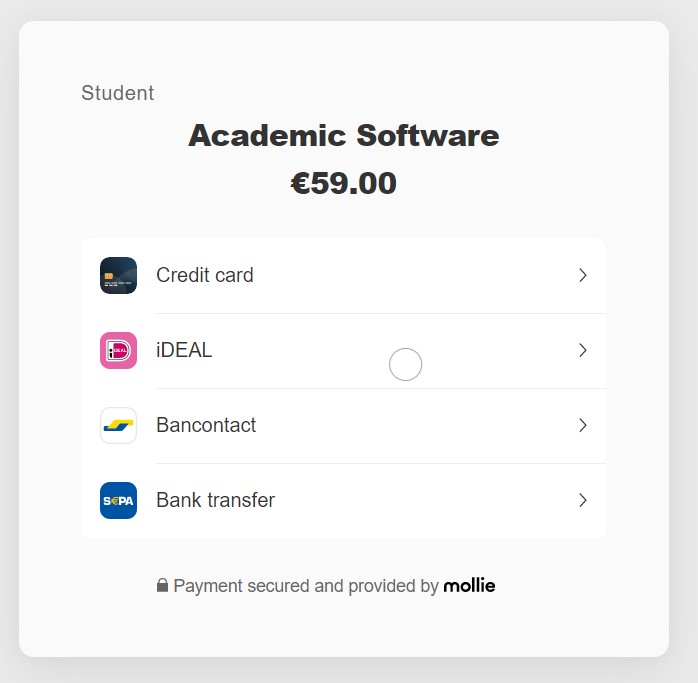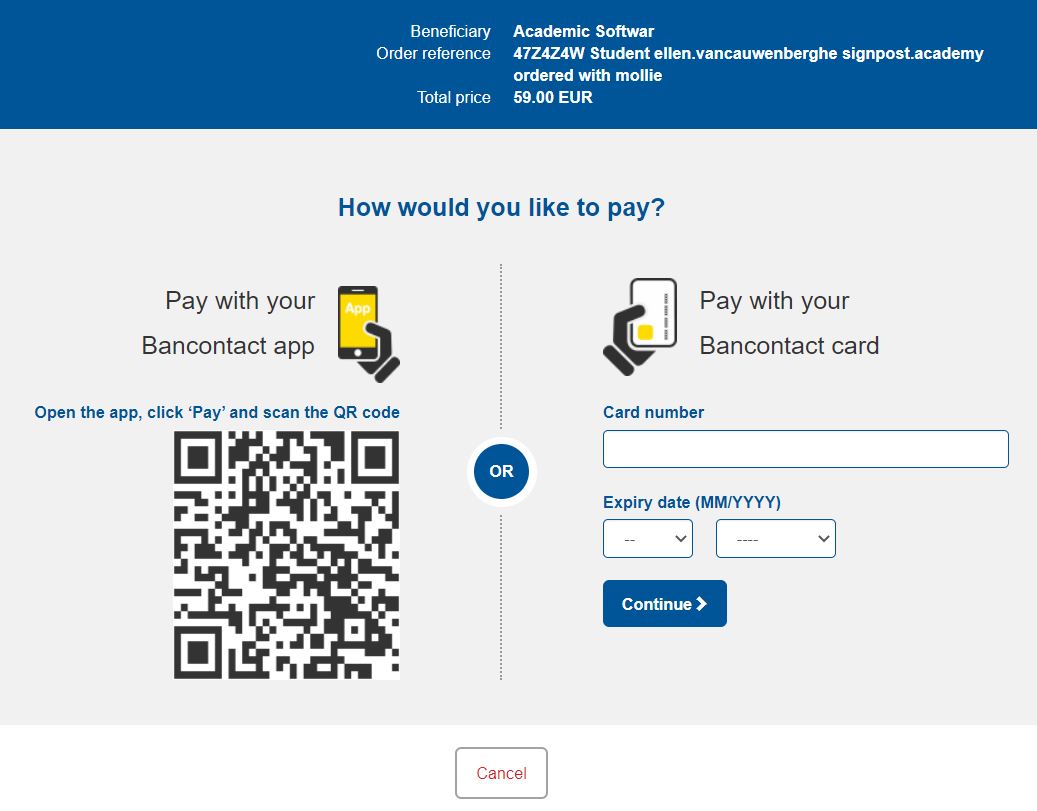 Once we have received your payment, the software is immediately added to your package.
OPTION 2: PAY LATER
Step 1: Click on 'Pay later'.
If you now click on your profile on Academic Software, you will see 'Order in progress'. Here you can check the status and complete the payment later.
OPTION 3: USE A VOUCHER
More information on this option can be found in the article below: