Sometimes a certain software title is not included in your bundle. Additional software can be purchased as an option at the bottom of the page.
If your school feels that you need certain software, it can provide you with a voucher. This voucher is a code that you can redeem during the payment process.
Suppose you need Avid Media Composer Ultimate and have received a voucher for it. Go to 'Add software to your package' at the bottom of the page. Under Avid Media Composer Ultimate, click on 'Add to package'.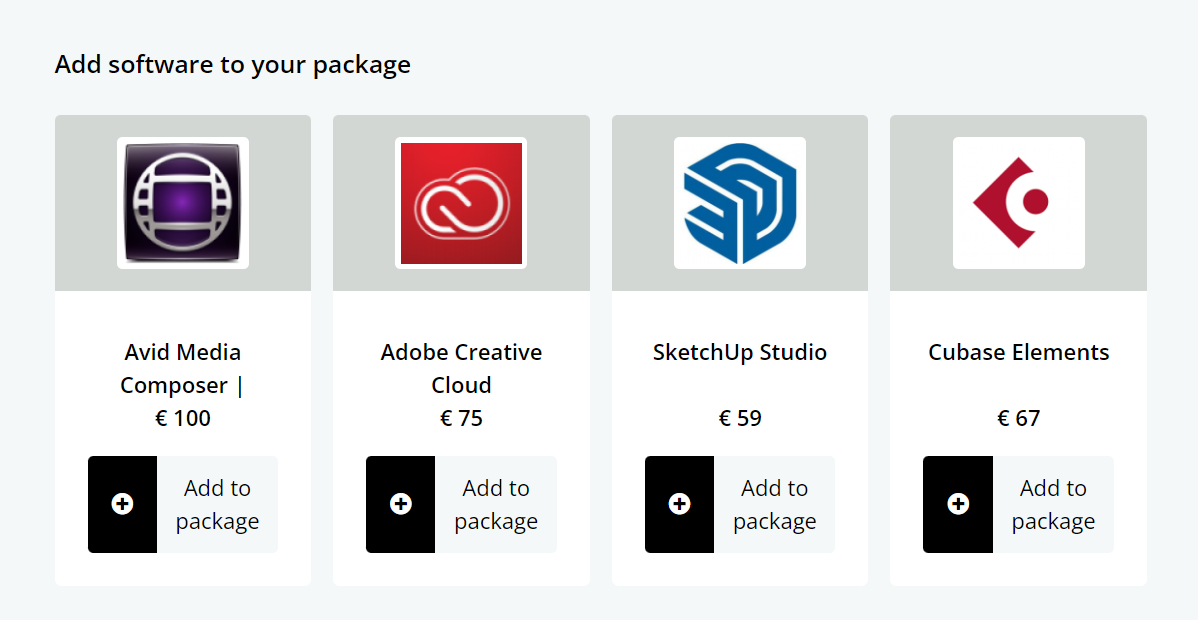 Select the desired software and click on 'Buy extra software'.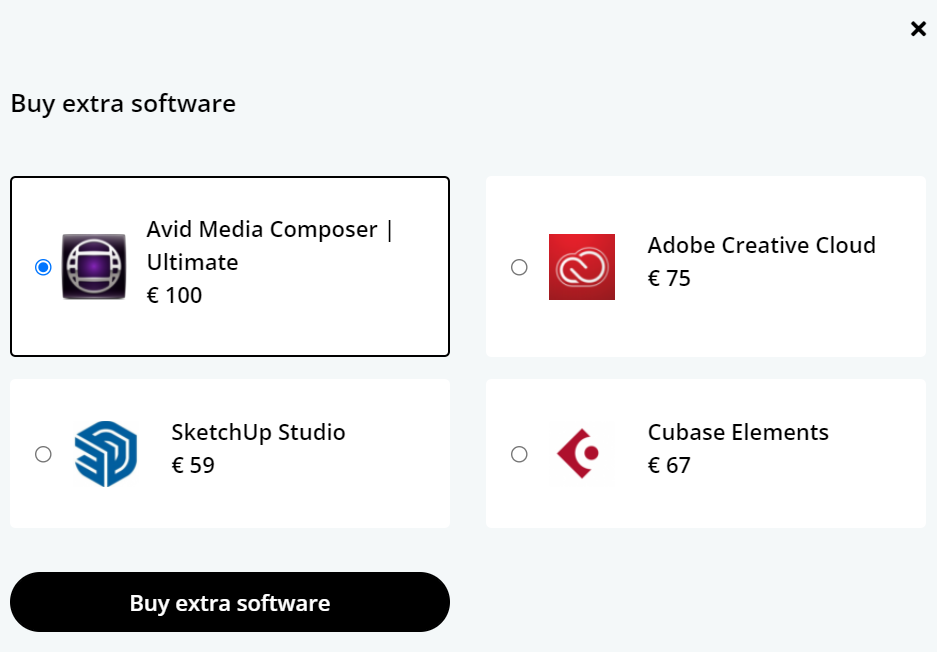 Enter your voucher code and click on 'Use voucher'.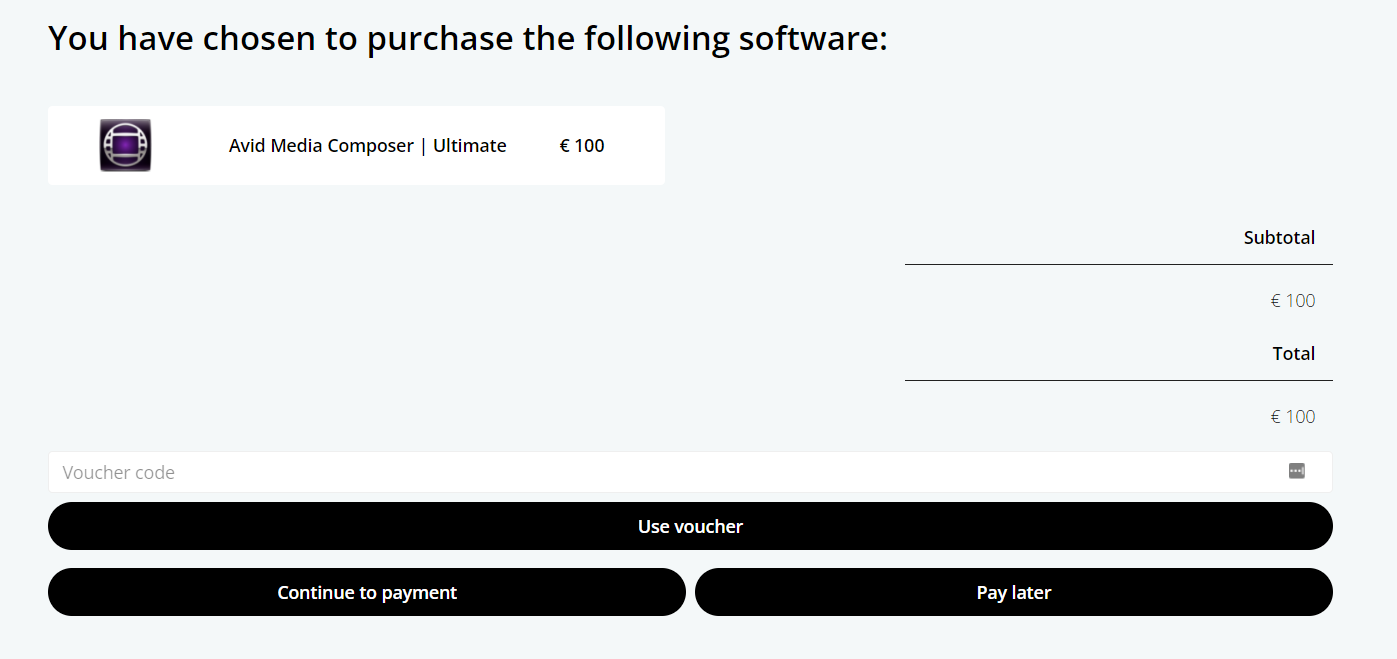 The software is immediately added to your dashboard and you can install it now.