Step 1: Go to Paint.NET on Academic Software and click on the button 'Download Paint.NET' to download the software.
Step 2: Open the installation file in your download folder.
Step 3: The installation wizard appears. You will see the following screen.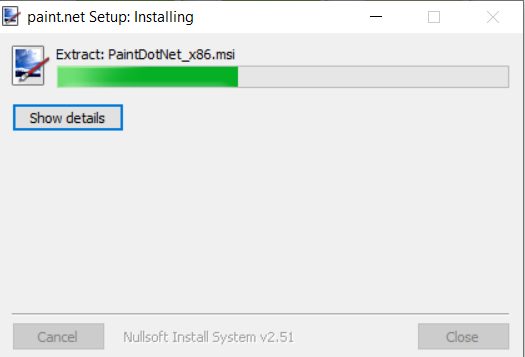 Step 4: You do not need to do anything. The next screen appears automatically. Here you select the installation method you prefer: Express or Custom. Then click on Next.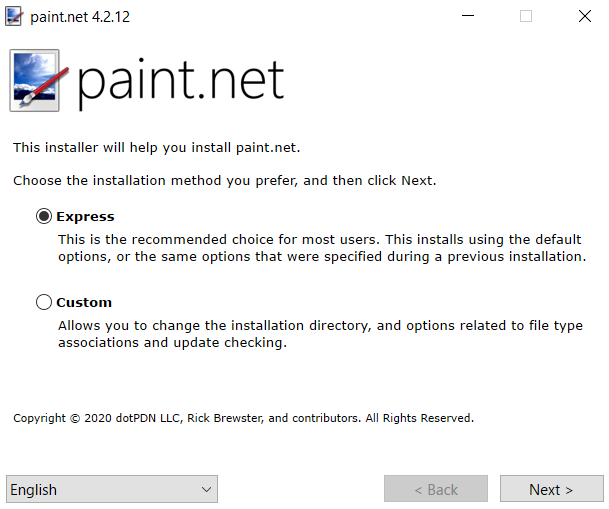 Step 5: Read the licence agreement: select 'I Agree' if you agree and click on Next.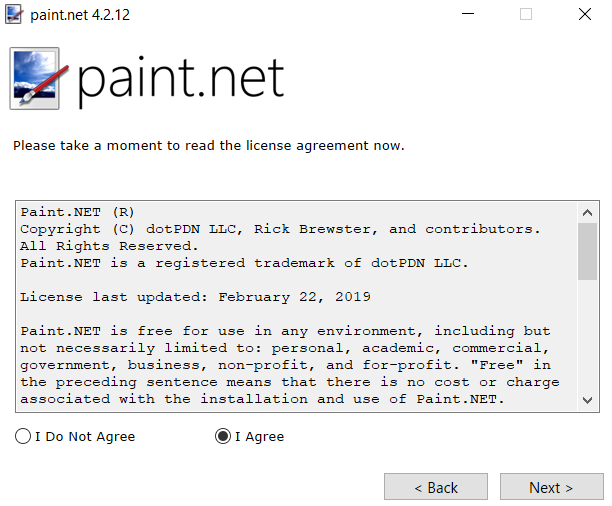 Step 6: Paint.NET is being installed.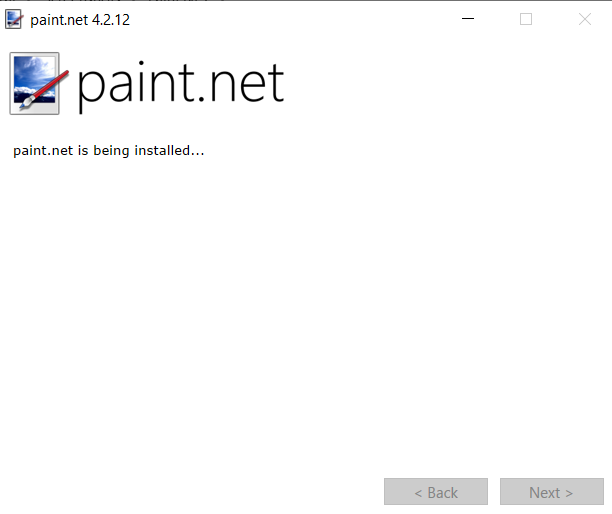 Step 7: The installation of Paint.net has been successful.
If you want to start Paint.net immediately, check the 'Start paint.net' box. If not, leave the checkbox unchecked
Click on Finish to close the installation wizard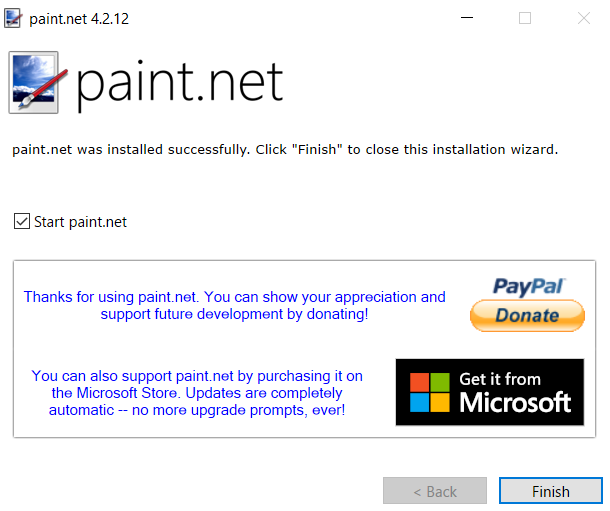 Step 8: The software is ready to use.