Step 1: Go to the Academic Software page of Visual Studio and request your licence code via the Request button.
Step 2: Click on the button 'Download MS Visual Studio 2019' on the right to download the software.
Step 3: Click on Continue.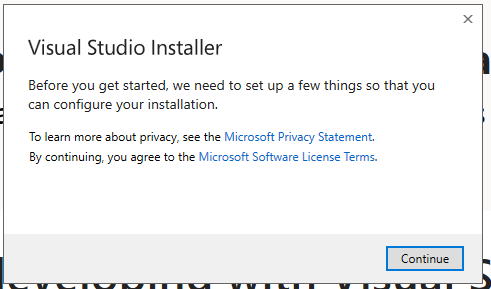 Step 4: Choose which additional software you want to download and click on Install. The installation starts.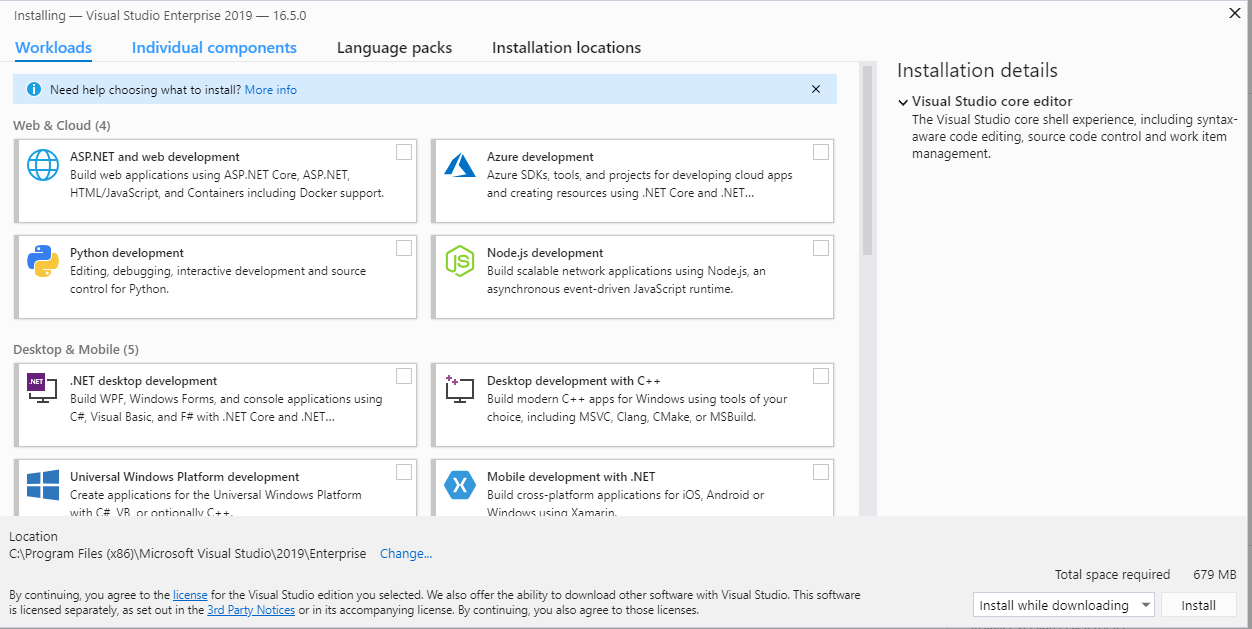 Step 5: Once the software is installed, you will see the following screen. Log in or create an account if you don't have one yet. You can also choose to do this later by clicking on 'Not now, maybe later'.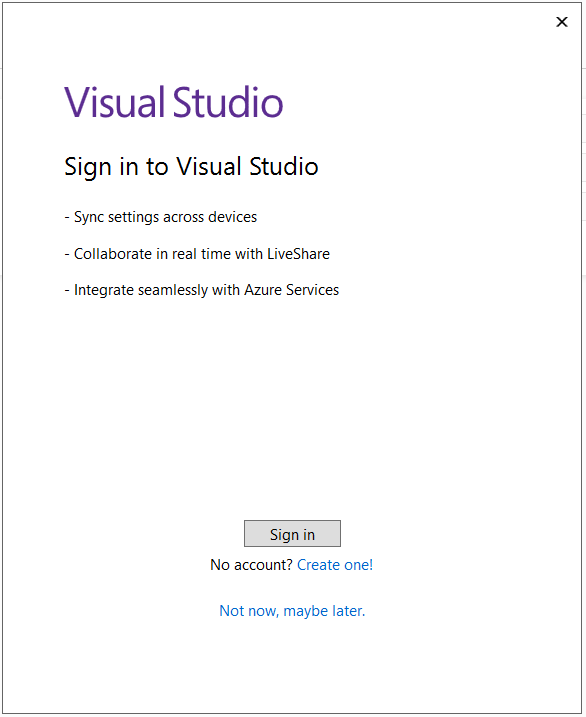 Step 6: Choose a theme and click on 'Start Visual Studio'.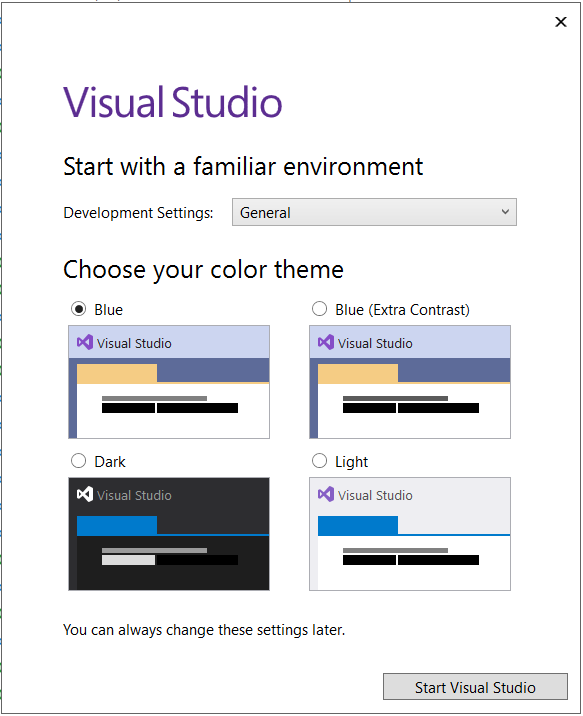 Step 7: Now activate your licence by clicking on 'Unlock with a Product Key'.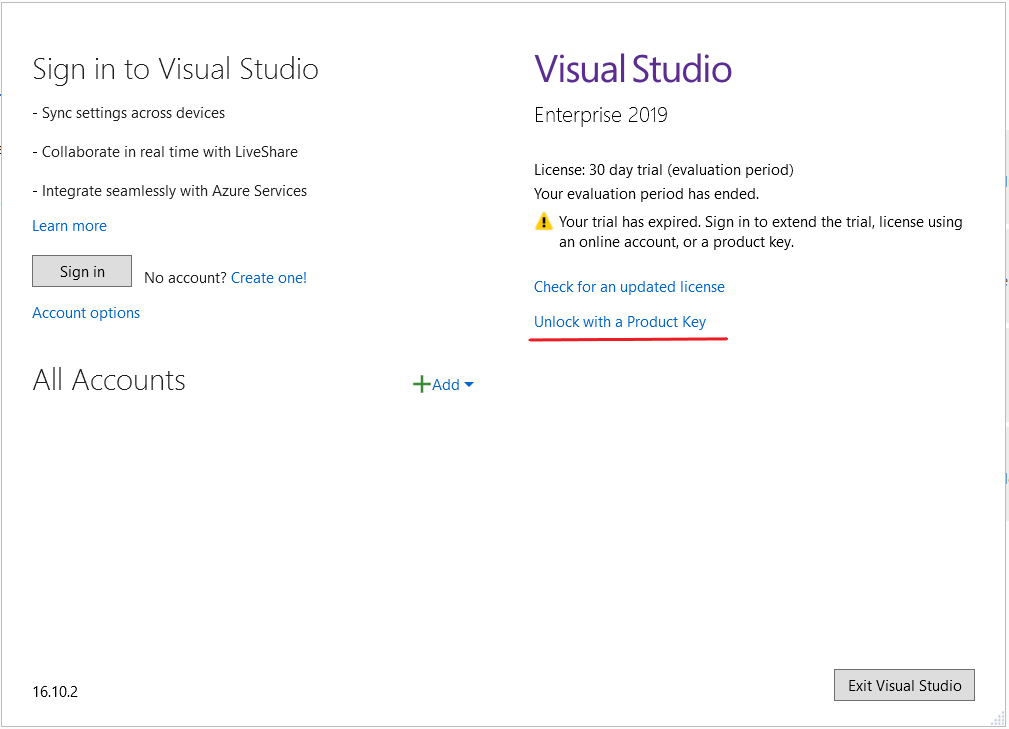 Step 8: Enter the product code you received from Academic Software and click on Apply.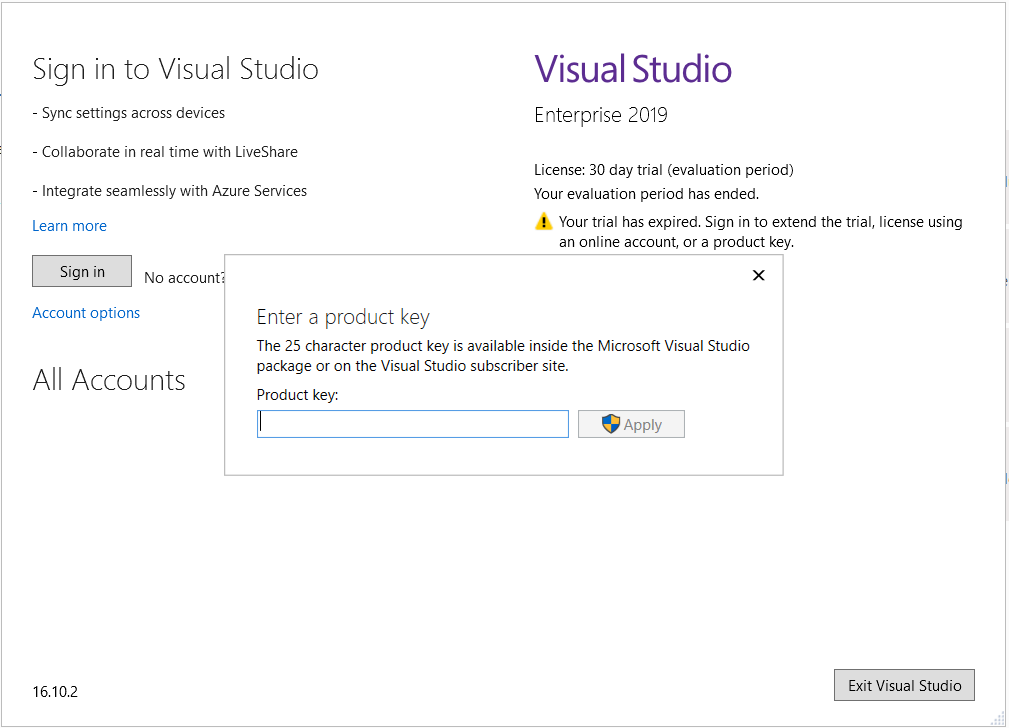 Your licence is now activated and the software is ready to use.