Step 1: Go to the AcademicSoftware page for Visual Studio and click the green button 'Request' to request an activation key.
Step 2: Click the green button, 'Download Visual Studio' to download the installer.
Step 3: The download will start automatically, if not click 'click here to retry'.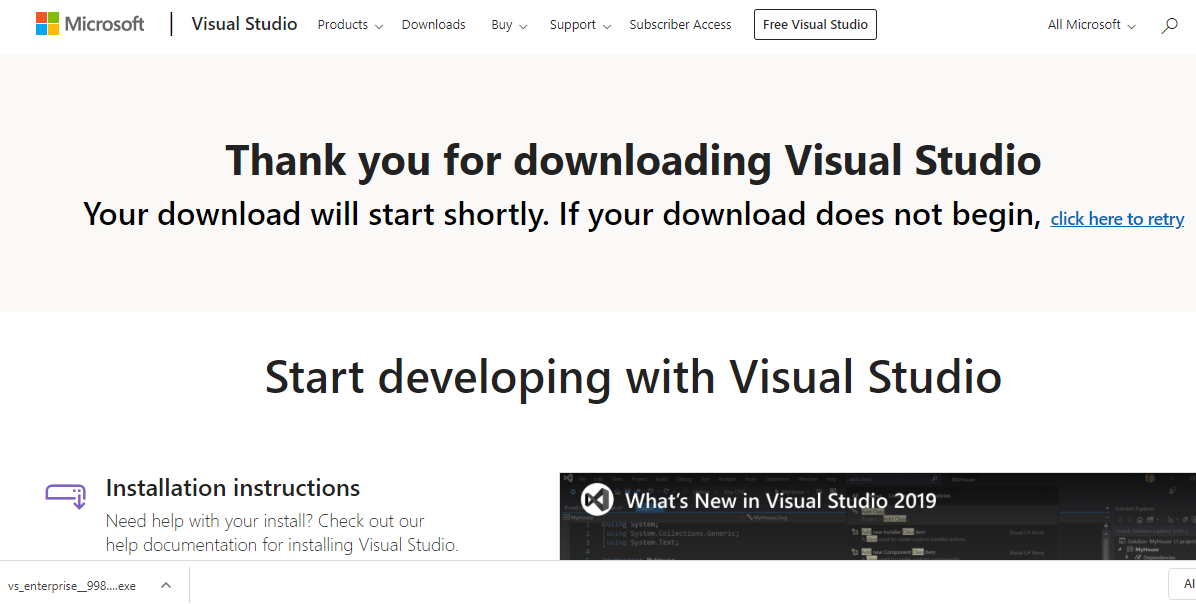 Step 4: Click "Continue" to start the installation.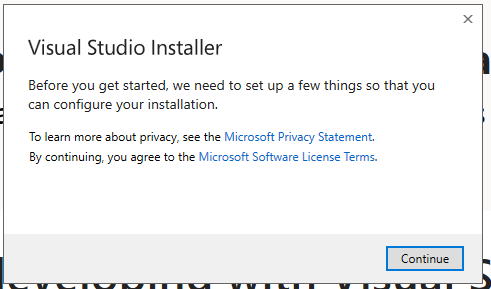 Step 5: Select what you want to download and click 'Install'.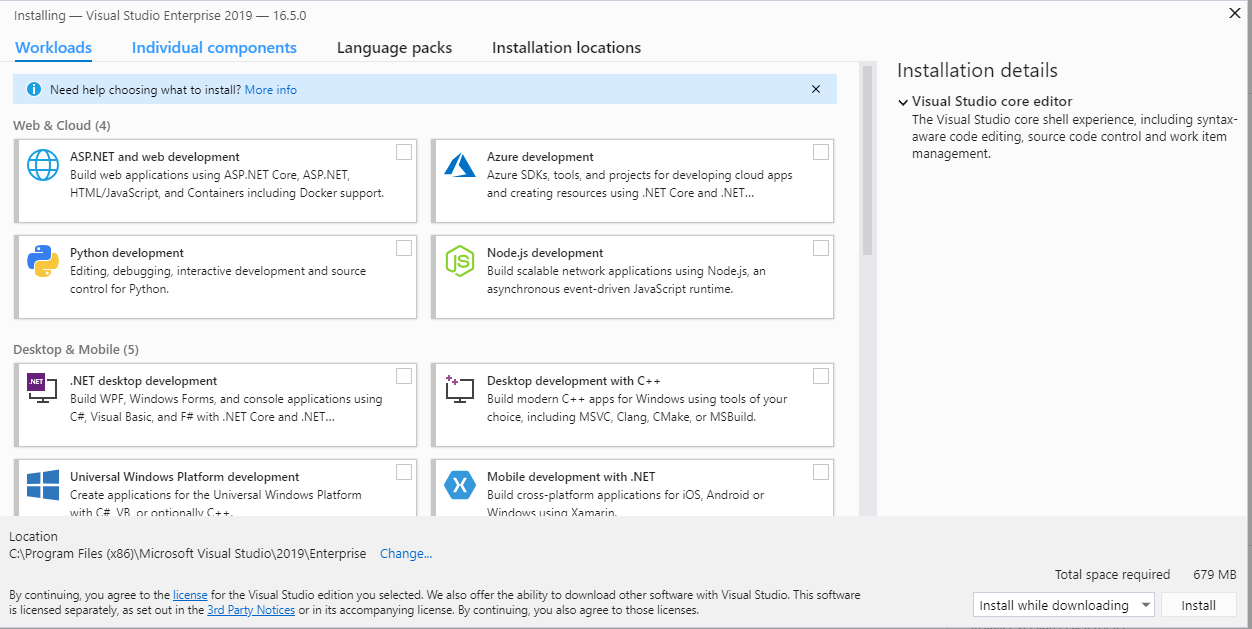 Step 6: Once the installation is completed, Check the box to run the program and click 'Start Visual Studio'. The program is now installed and ready to use.