Step 1: Login on Academic Software and go to the tile of Adobe Spark.
Step 2: Click on the green 'Go to Adobe Spark' button.
Step 3: Choose to log in as a student or as a teacher: use your school account.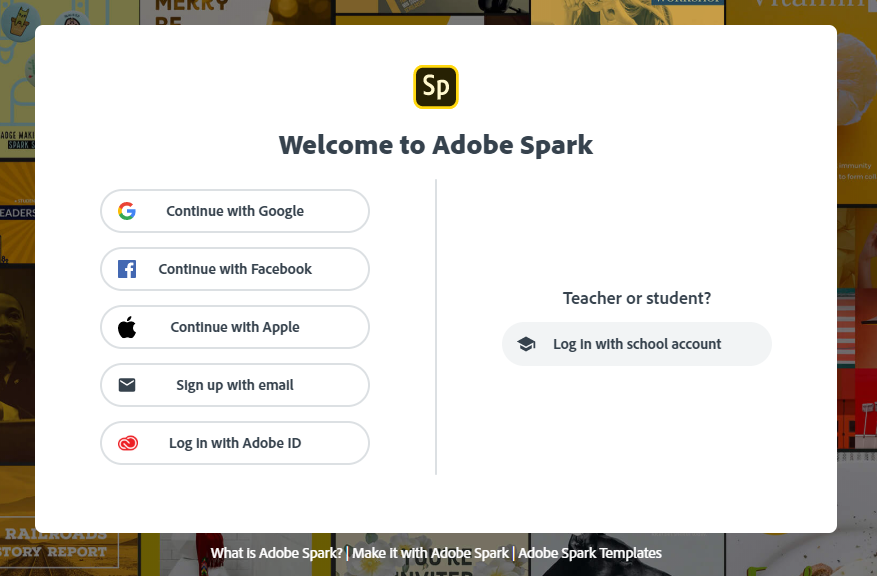 Step 4: Make your account.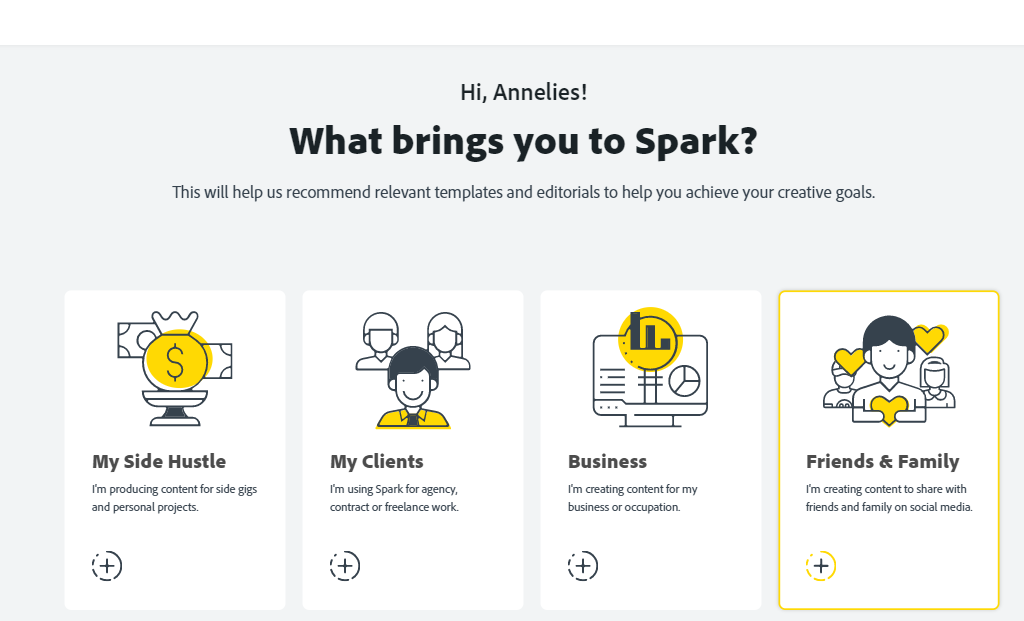 Step 5: Choose why you want to use Spark. It will help you to get more adequate templates.
Step 6: You can now start using Adobe Spark.