Step 1: Go to Adobe Creative Cloud Express on Academic Software and click on the button on the right to go to the Adobe website.
Step 2: Choose to log in as a teacher or student. Sign in with your school account.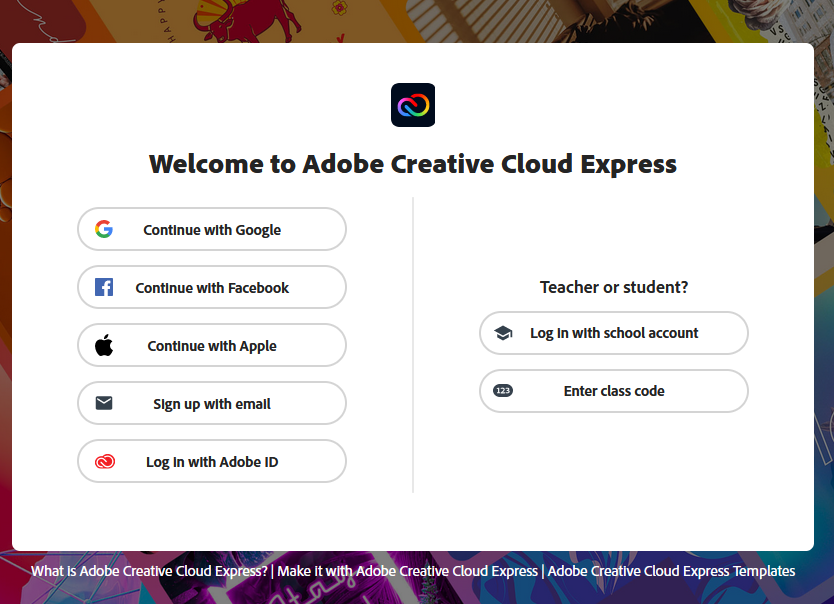 If you do not have an account yet, create one by clicking on one of the registration options. You will then see the screen below.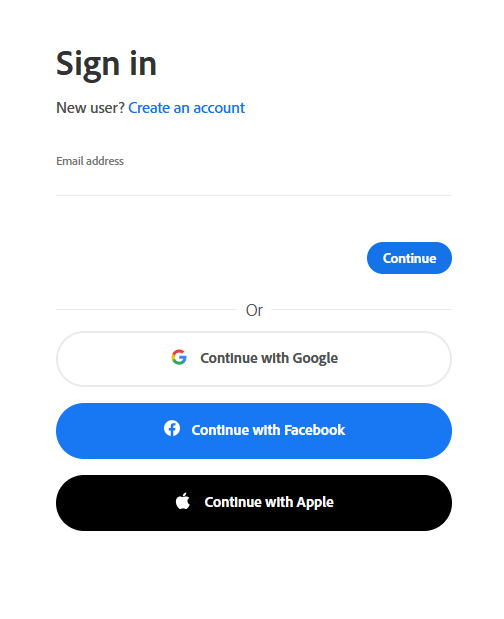 Step 3: Click on 'Create an account' and fill in your details.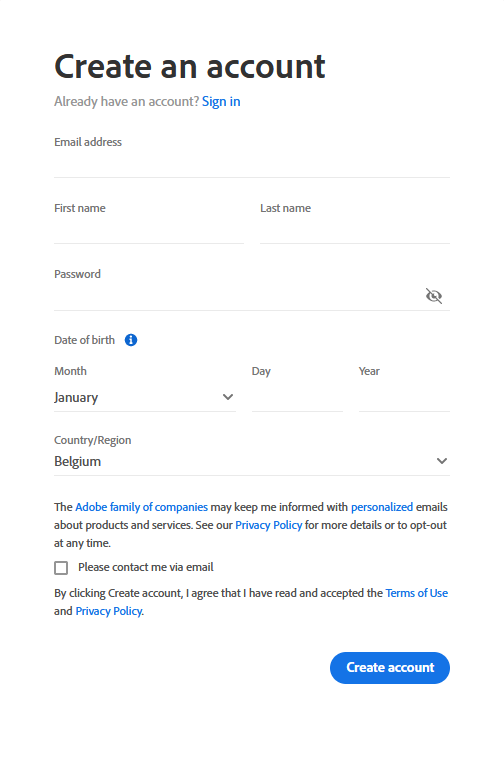 Step 4: Indicate what you want to use Creative Cloud Express for.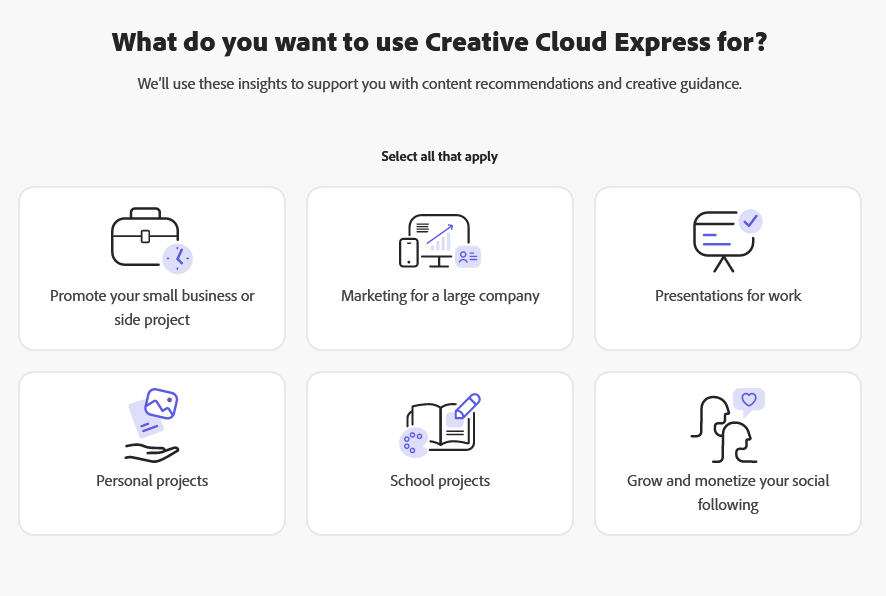 You can now use Creative Cloud Express online.