Step 1: Go to the Academic Software page of ACD/Chemsketch and click on the green button 'Download ACD/Chemsketch' to start the download.

Step 2: Fill in your details and click on 'Download Software'.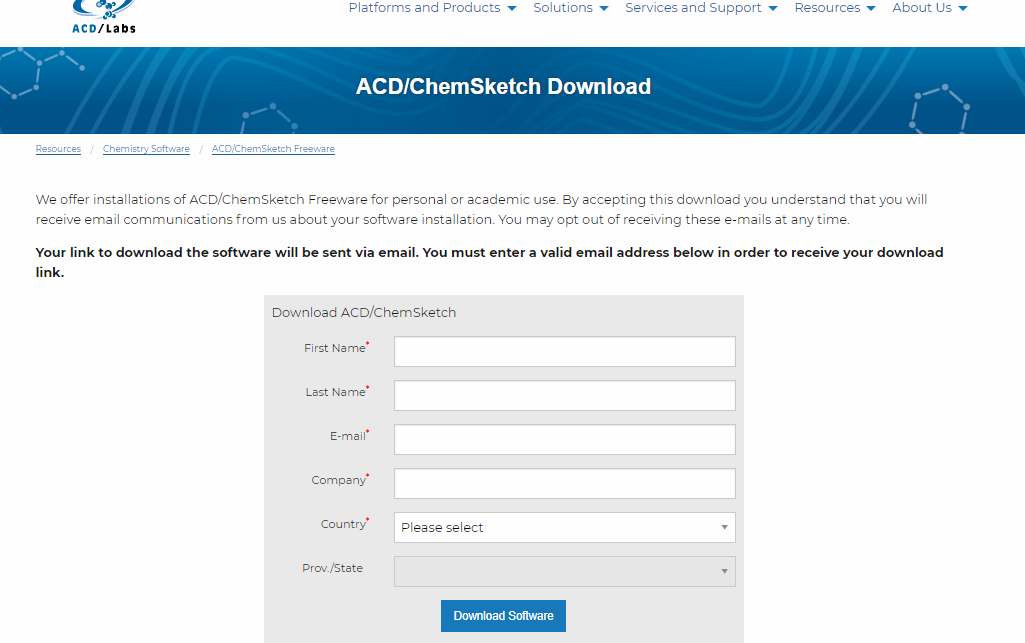 Step 3: You will receive a confirmation email with your username and password. Click on 'Download Software'. If you do this from the mail, the code will be added authomatically. If you download the software from the site, enter your code.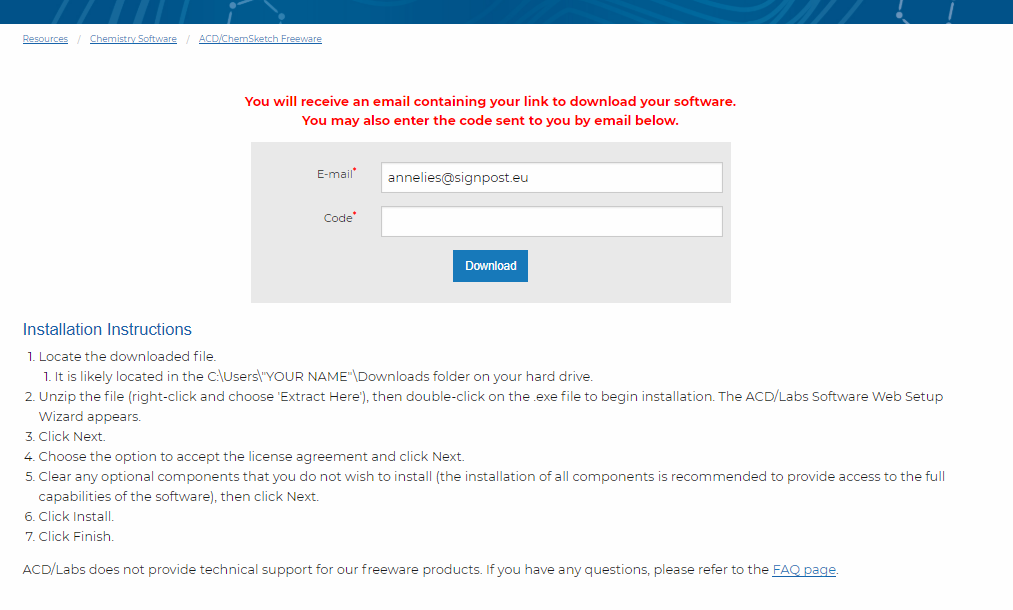 Step 4: Unpack the .zip file in your download folder and open the .exe installation file.
Step 5: Click on Next.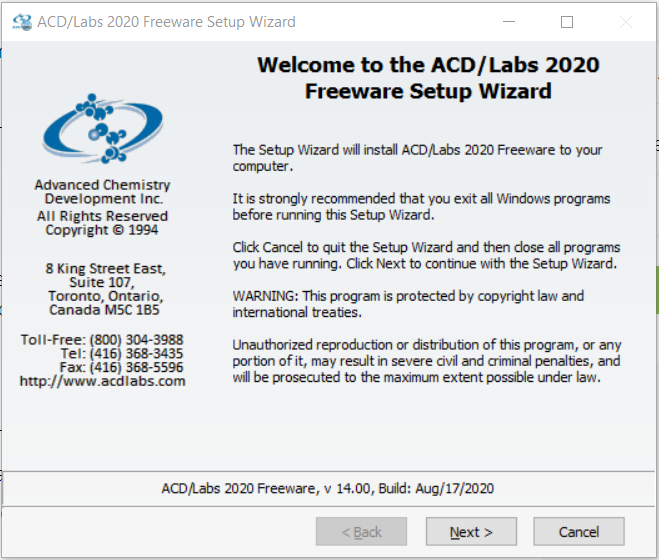 Step 6: Accept the Licence Agreement and click on Next.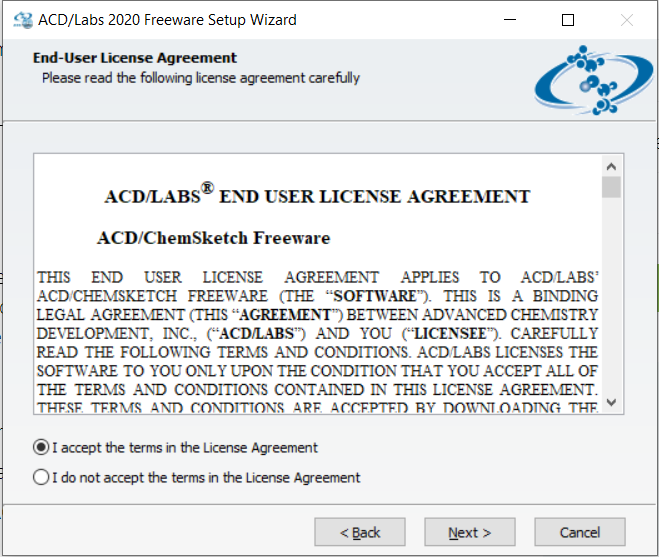 Step 7: Choose which components you want to install and click on Next.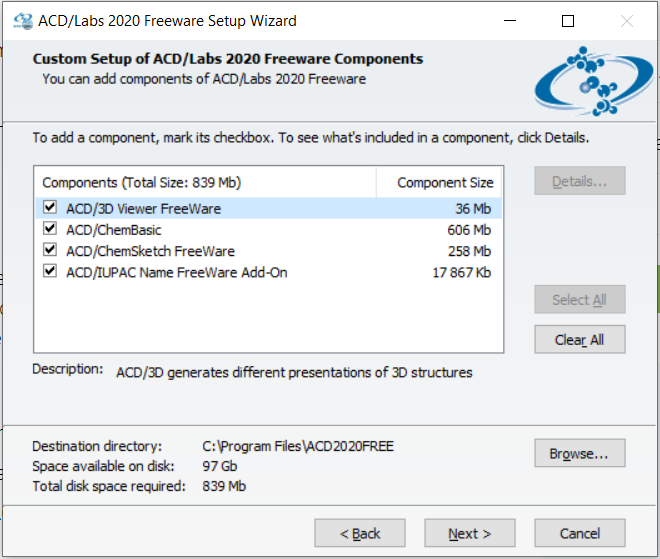 Step 8: Click on Next twice.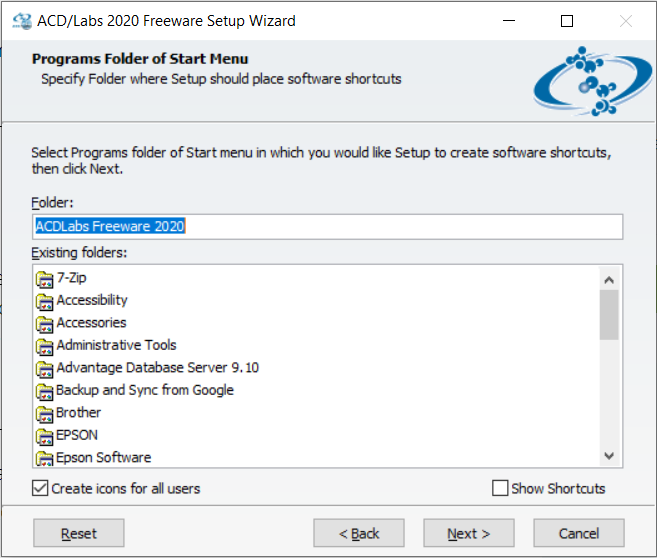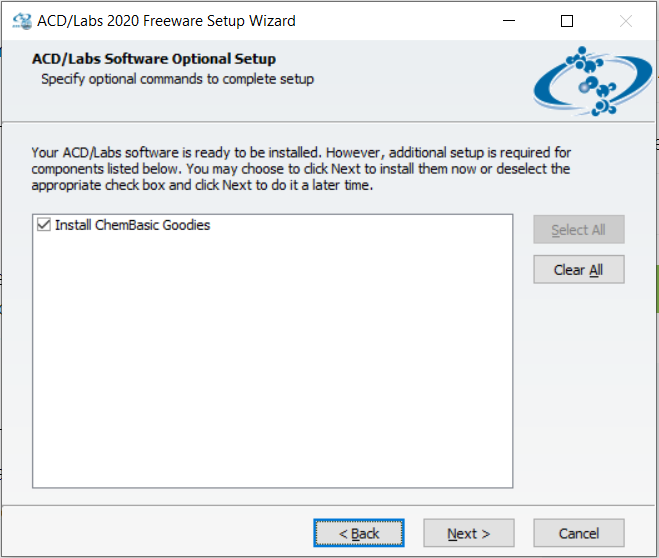 Step 9: Click on Install to start the installation.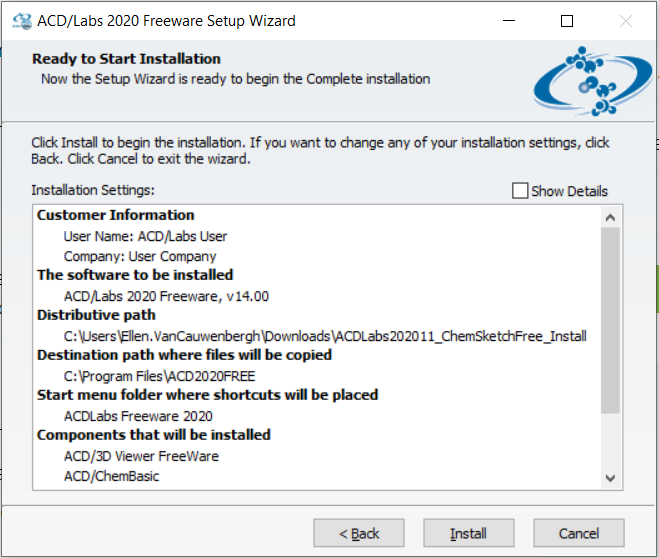 Step 10: Click Finish to complete the installation.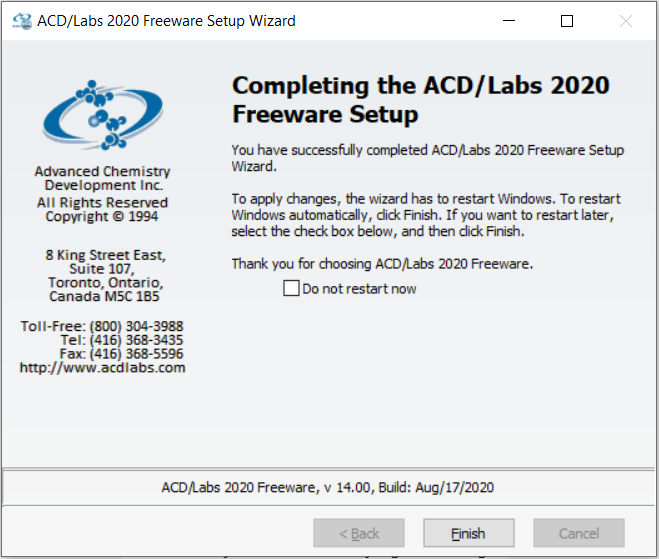 The programme is now installed and ready to use.