Step 1: Go to the AcademicSoftware page for ACD/Chemsketch and click the green button, 'Download ACD/Chemsketch' to download the software.
Step 2: Fill out the form on the ACD/Chemsketch website and click 'Download Software'.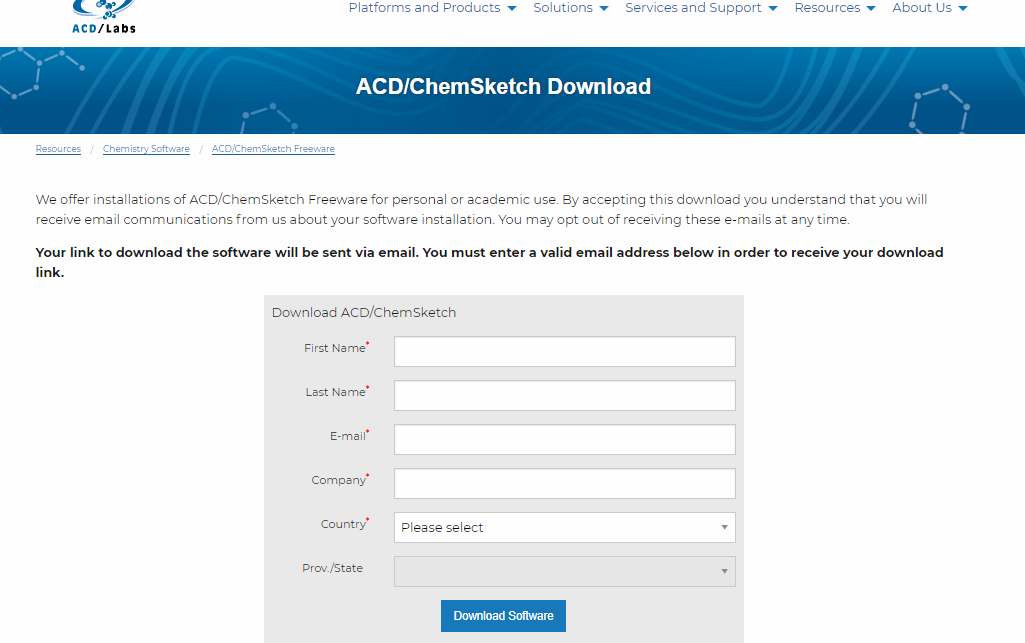 Step 3: You will receive a confirmation email with your username and password.

Step 4: Click 'Download Software' in the confirmation e-mail.
Enter your e-mail and code on the website and click 'Download' to download the installer.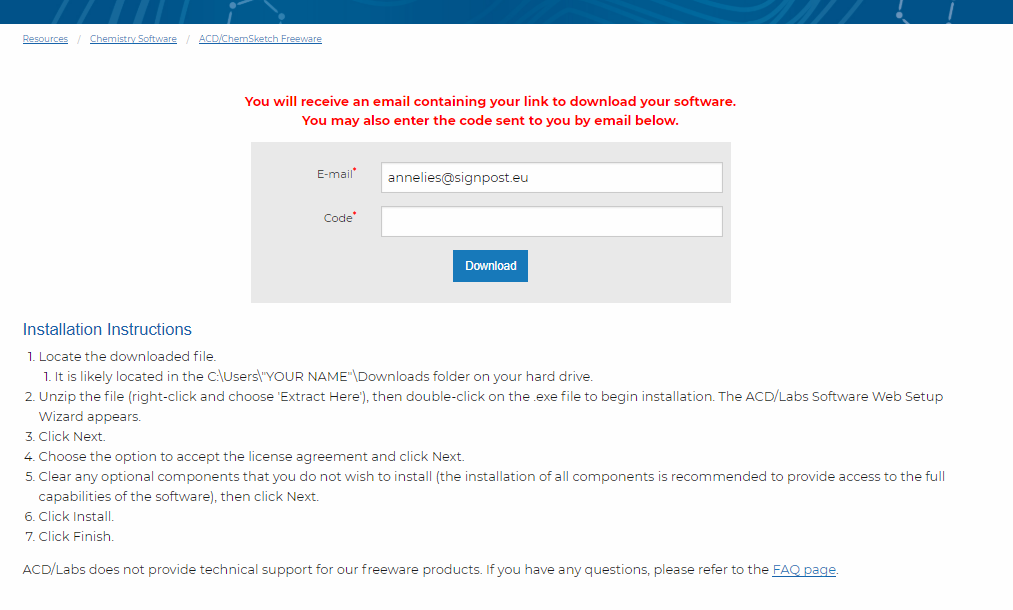 Step 5: Extract the .zip-file and open the .exe installer file from your downloads folder.
Step 6: Follow the steps and click 'Next' to accept the privacy policy/license agreement.
Step 7: Click 'Install' to start the installation.
Step 8: Once the installation is completed, click 'Finish'. The program is now installed and ready to use.