Step 1: Go to the AcademicSoftware pagine for LinkedIn Learning and click the green 'Request' button at the top right. Your request will be processed and you will receive an e-mail from LinkedIn Learning.
Step 2: Check your e-mail to finish the LinkedIn registration process. Then, click on the green button 'Go to LinkedIn Learning'. Enter your school e-mail address and click Verify email.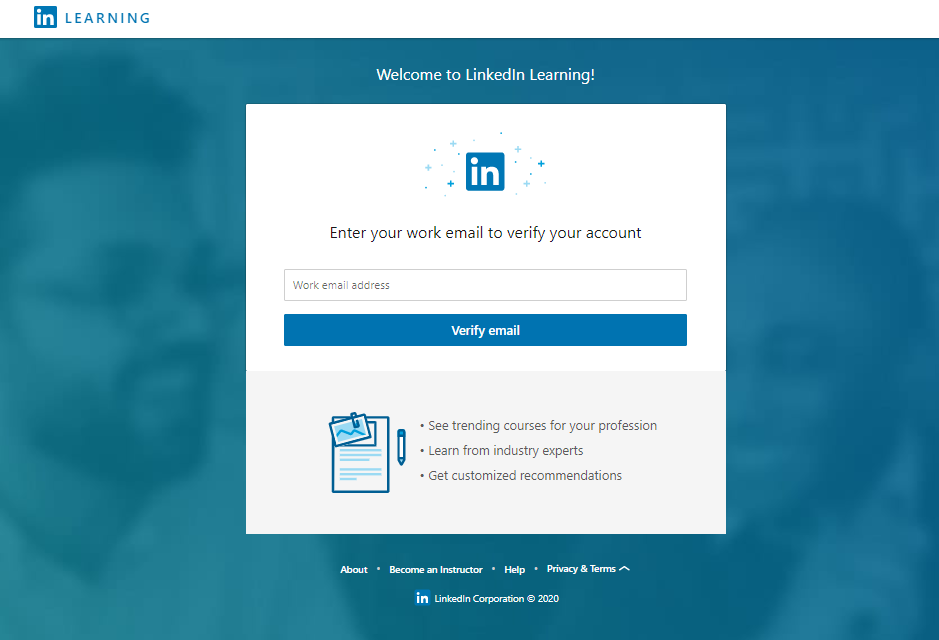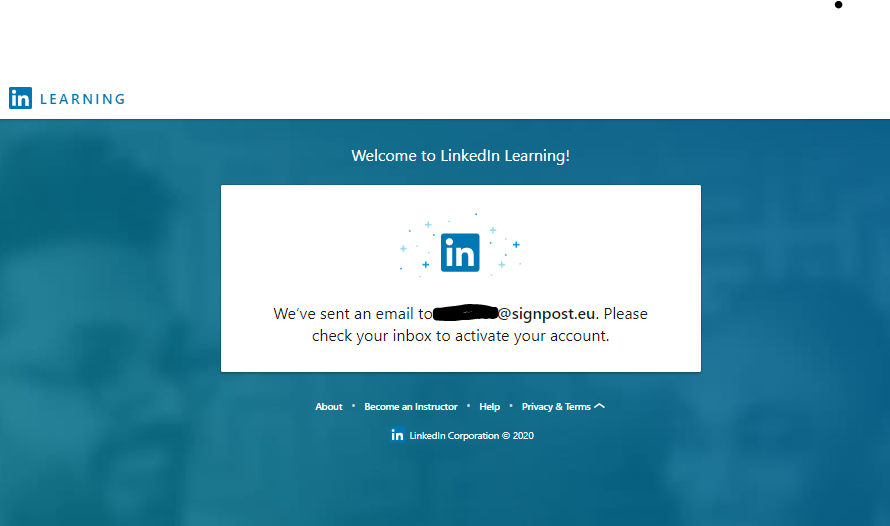 Step 3: Follow the steps in the confirmation e-mail. You can now start using LinkedIn Learning.