Step 1: Go to the AcademicSoftware page for Python and click the green button, 'Download Python' to download the installer.
Step 2: Open the .exe installer file from your downloads folder to start the installation.
Step 3: Click 'Install now' to install with standard settings.
Click 'Customize' of you want to customize the installation. We continue with the 'Customize' option.
Important: You want to be sure to check the box that says 'Add Python 3.x to PATH' as shown to ensure that the interpreter will be placed in your execution path.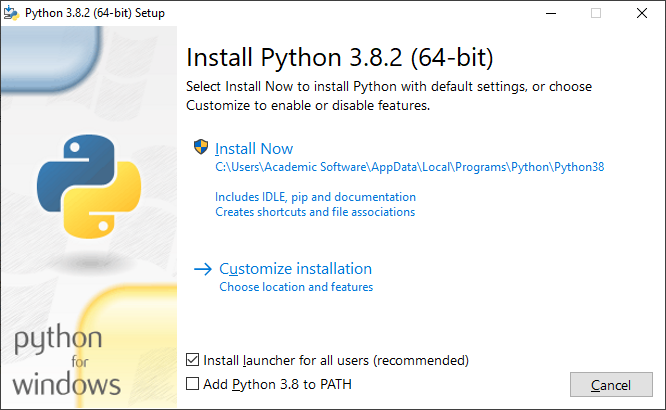 Step 4: Select the optional features that you want to install and click 'Next'.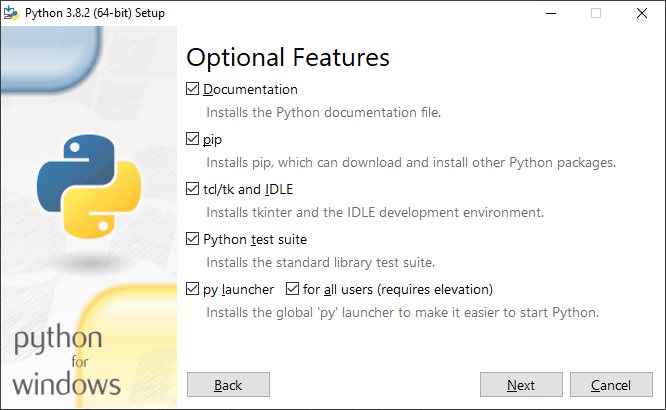 Step 5: Select the advanced options you want and click 'Install' to install the software in the standard location. You can also choose to change the destination folder.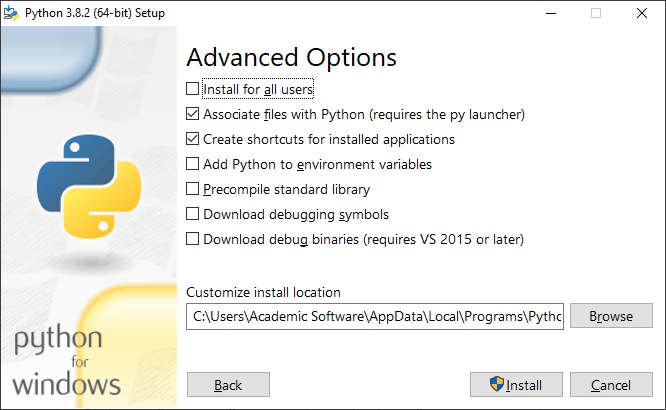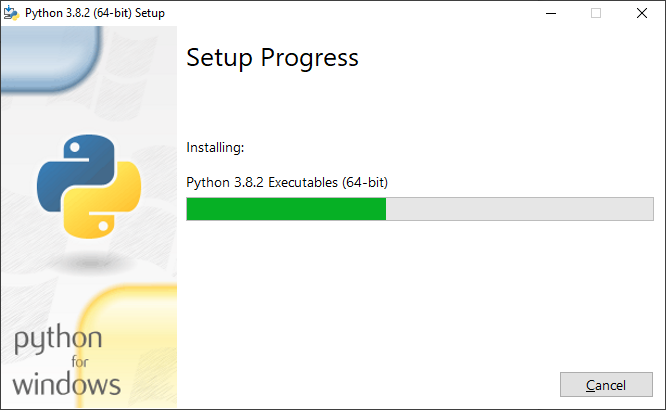 Step 6: The program is now installed.
Click 'Disable the path limit length' (is recommended because if python was installed in a directory with a path length greater than 260 characters, adding it to the path could fail). You probably have to grant permission to the program)
Click 'Close' to finish the installation.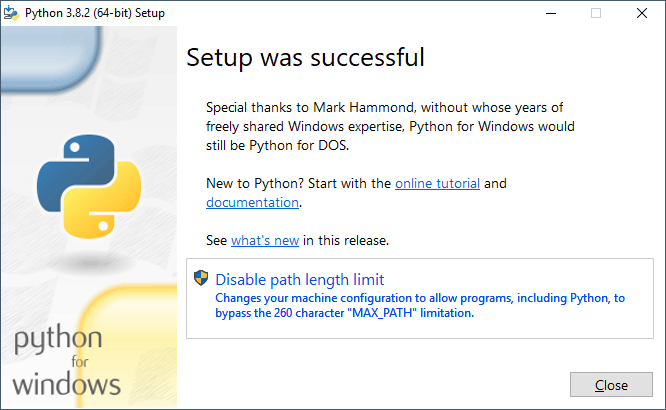 Step 7: The program is now installed and ready to use.