Click here to download the manual
Step 1: Go to the Academic Software page of McAfee Antivirus and click on the button 'Download McAfee Endpoint Security 10.7.0' to download the program. This will download a zip file containing the installer files.
Step 2: Right click on the zip file and click 'Extract All'. Extract the file in your downloads folder (or a temporary folder of choice, e.g. on your desktop).

Step 3: Go to the folder you just extracted and double-click the file setupEP.exe to open it.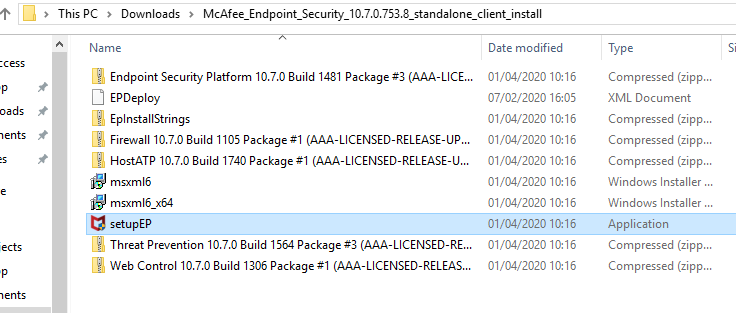 Step 4: Click Accept to accept the License Agreement.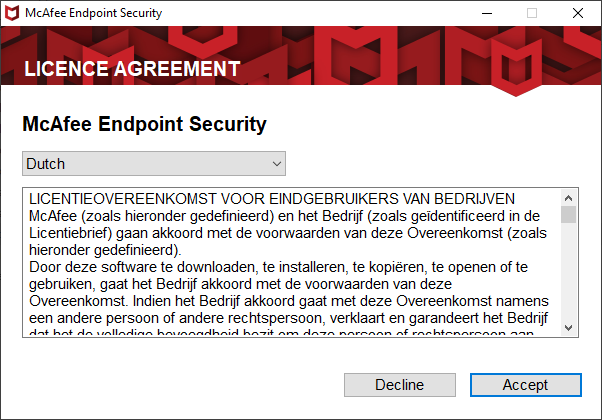 Step 5: McAfee will perform a check for incompatible programs now. If this succeeds, click Continue.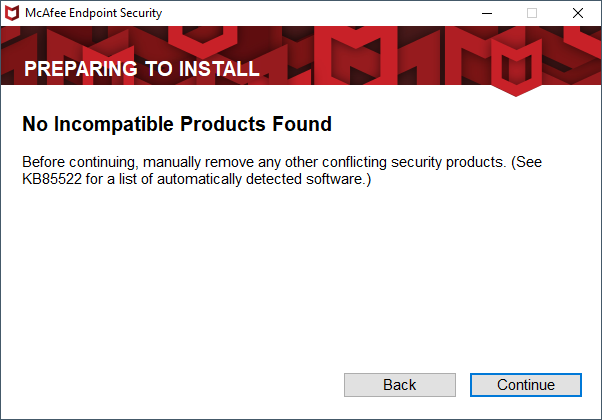 Step 6: Choose which components you want to install. You can also change the installation path if you want. Click Install to start the installation, which will take a few minutes.
Step 7: Click Close once the installation has finished.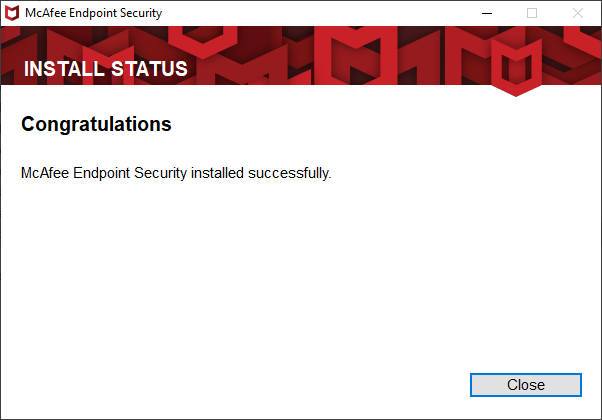 Step 8: Once the installation is complete, you can open the program and change settings by clicking the McAfee logo in your system bar. Click 'McAfee Endpoint Security' to open the program and get an overview of potential threats. You can also click Event Log on the left to see potential past threats and issues.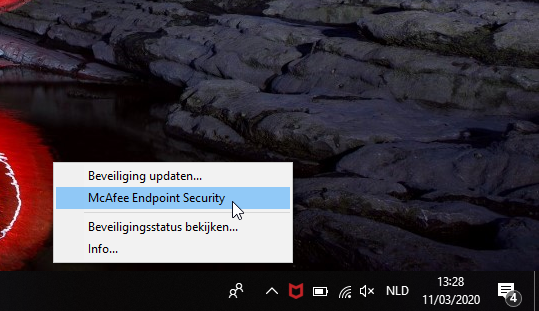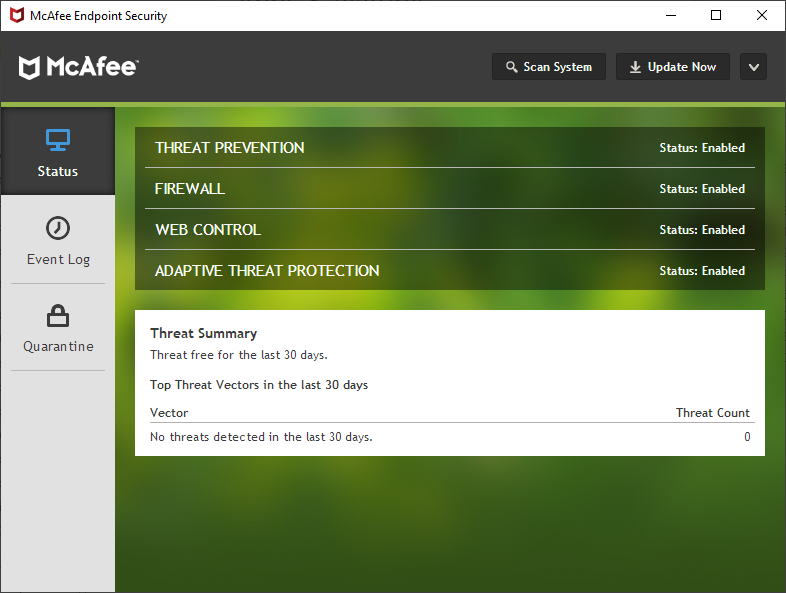 McAfee Endpoint Security is now installed and will protect your computer against viruses and other threats.
Have more questions? Submit a request
Related articles