Step 1: From your Academic Software dashboard, go to the Adobe Creative Cloud page. If you have not requested your activation code yet, click the green "Request" button on the right of the page. You will receive an invitation from Adobe in your school e-mail address inbox, create an Adobe account using this e-mail address.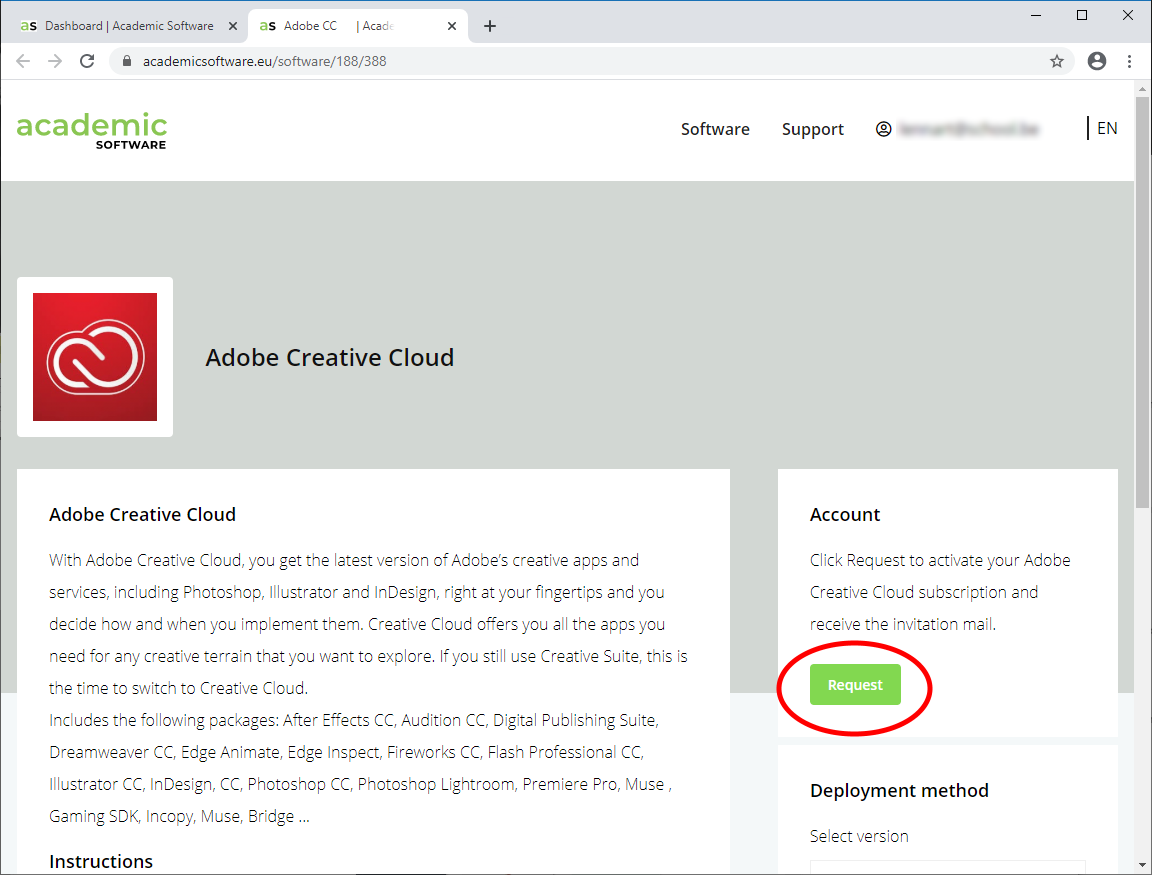 Step 2: Download the installer and run it. Log in using your school account (e-mail address). The Adobe Creative Cloud Desktop app will be installed automatically.
Step 3: You can now install software from the Creative Cloud client, where you will automatically be signed into the separate apps.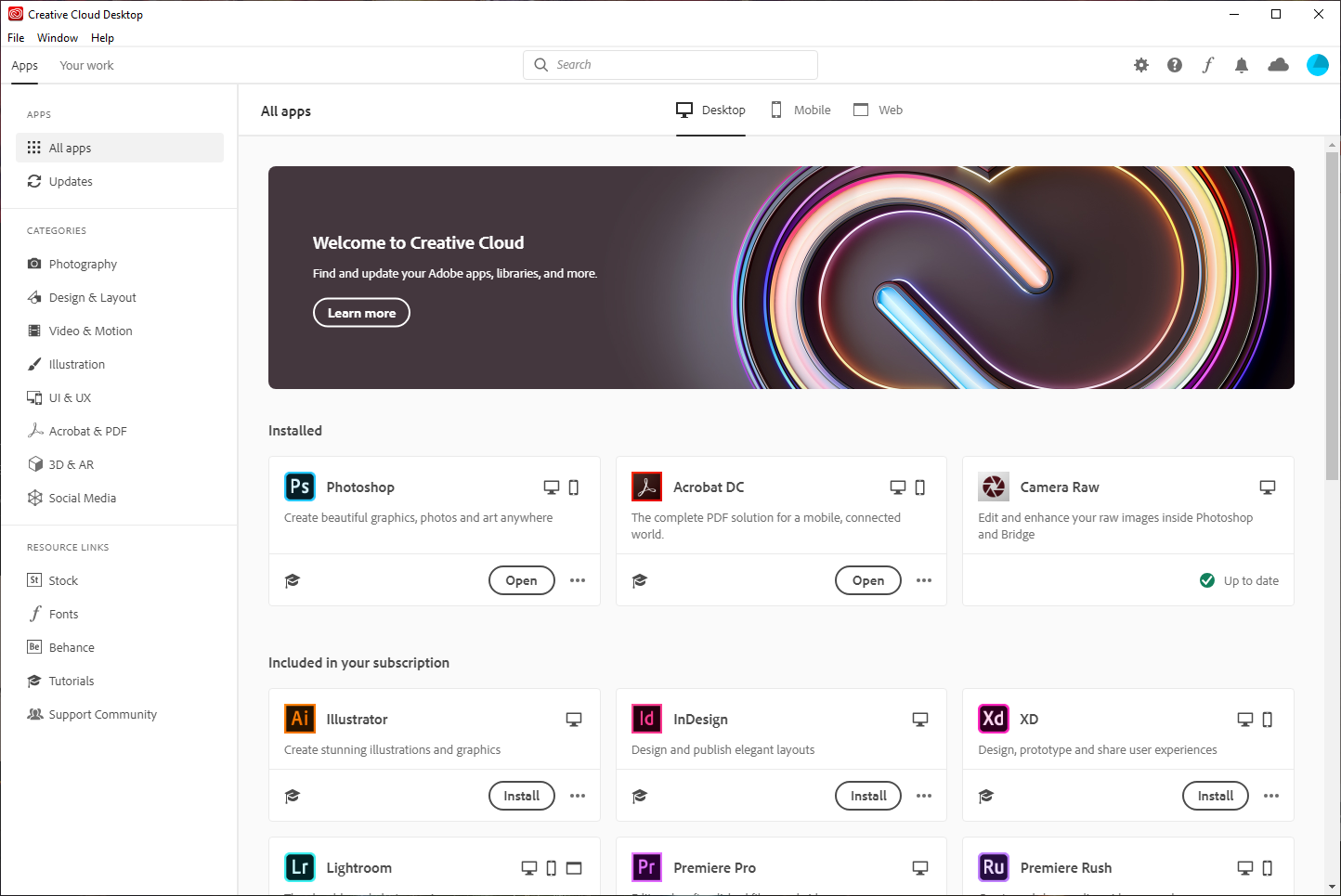 In the Creative Cloud Desktop app, you can install and run Adobe programs, and save all your projects in the cloud. You can also sort the available tools by category on the left.