After logging in, you will land on your Academic Software "dashboard", which contains an overview of the software that is included in your package. At the top of the screen is a search bar, where you can search for a specific software title on your dashboard.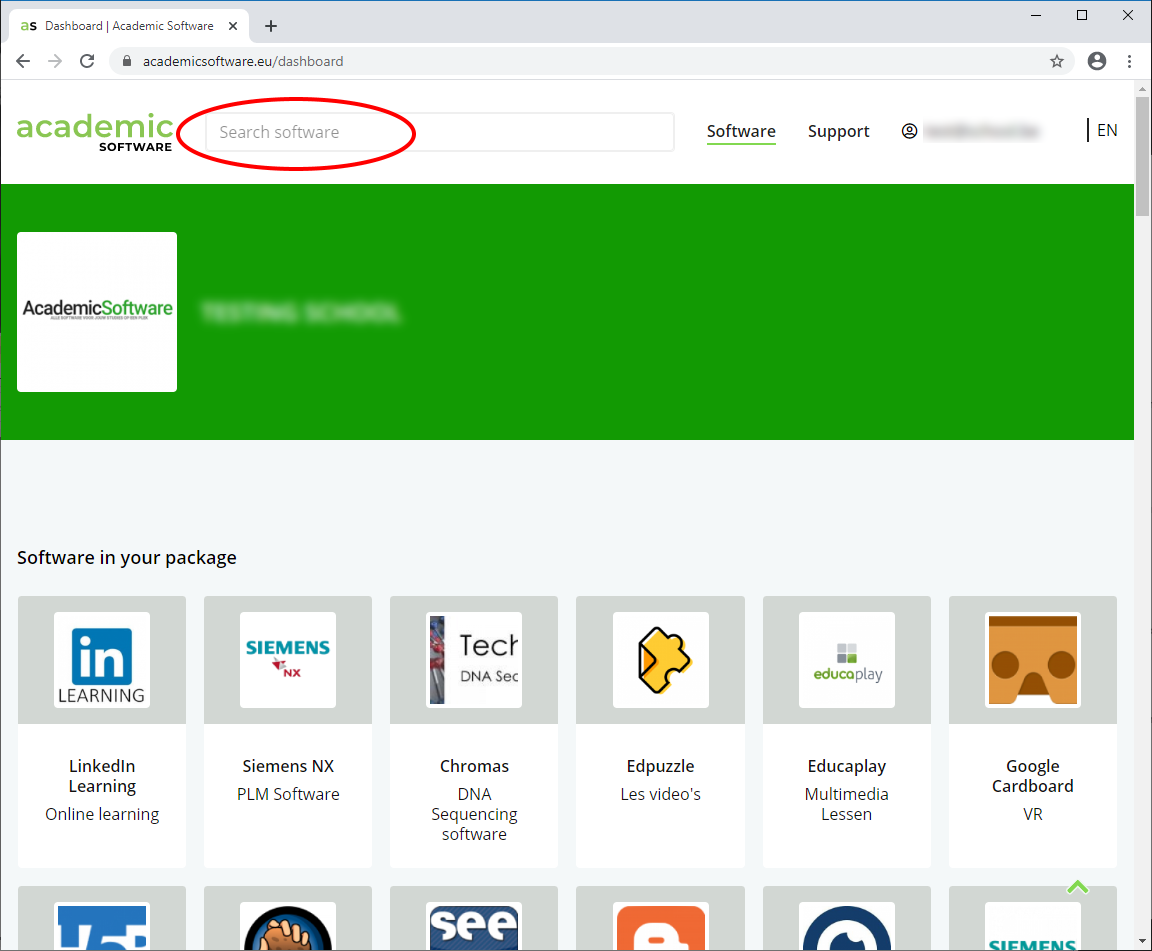 Select the software you want to download. Underneath the software introduction text is a short paragraph with instructions on how to download and install the software. In general, there is a "Deployment method" section on the right, where you can select your preferred version or language before downloading (if applicable.) Click on the green button, which either starts the download, or links to the software's own download page.
In case you need to request a license or activation code, there will be a green "Request" button to do so above the "Deployment method" section.