Step 1: Go to the Academic Software page www.academicsoftware.eu and log in with your school mail address and password. After logging in, you will be directed to your Academic Software dashboard, which contains an overview of the software included in your package.
Step 2: At the top of the page you'll see a search bar. Enter a search term to find the software you need. The search function will search this search term on all software pages, not only in the title but also in the explanations.

Step 3: Select the software you want to download.
On the left you will always find a short explanation of the software and instructions on how to install it
On the right you will find the installation method required for this software title. If necessary, you will also find a link to the detailed installation manual
Step 4: Follow the instructions on the page. If you need to request a licence or activation code, there will be a Request button above on your right side. You should always request your licence or activation code before you download the software (if applicable).
Step 5: Click on the download/website button, which either starts the download or leads you to the website from the software provider.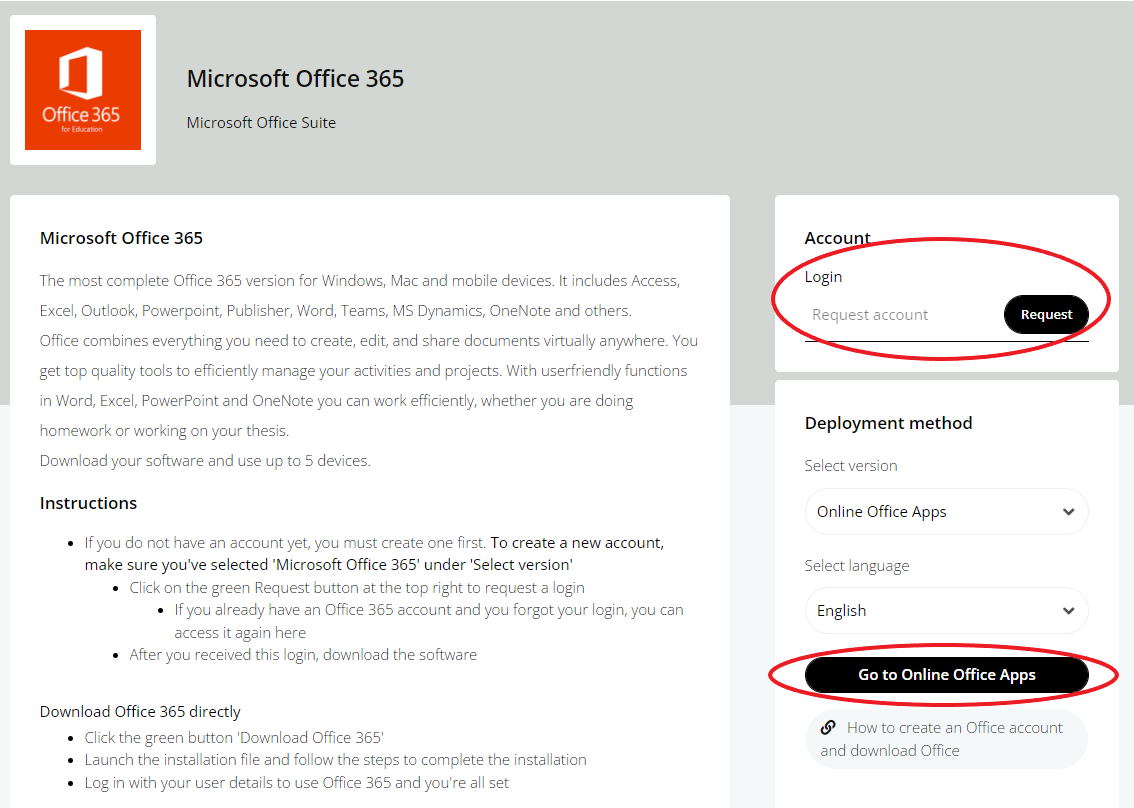 If you experience a problem, please call, chat or email our support team. They will gladly assist you.